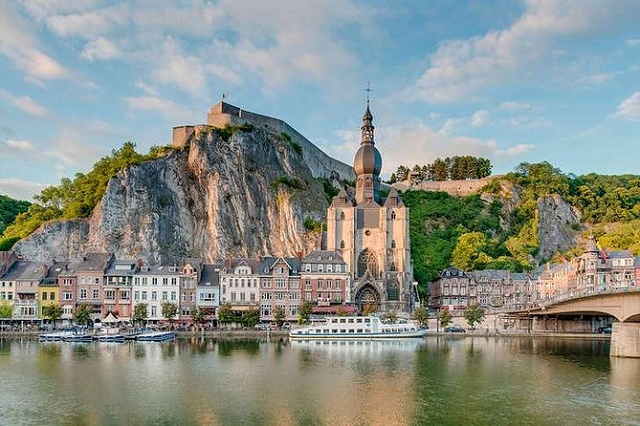 Tourism in Luxembourg Tourist cities we advise you to visit
Tourism in Luxembourg Tourist cities we advise you to visit
Tourism in Luxembourg is characterized by a great diversity of tourist attractions. Despite being a small country, it covers just under 1,650 square kilometres. However, its size has played an important role in making it a great tourist destination, as many of the major tourist sites are concentrated in one place.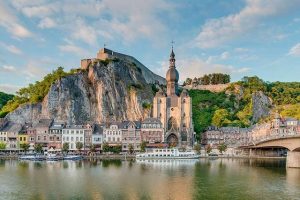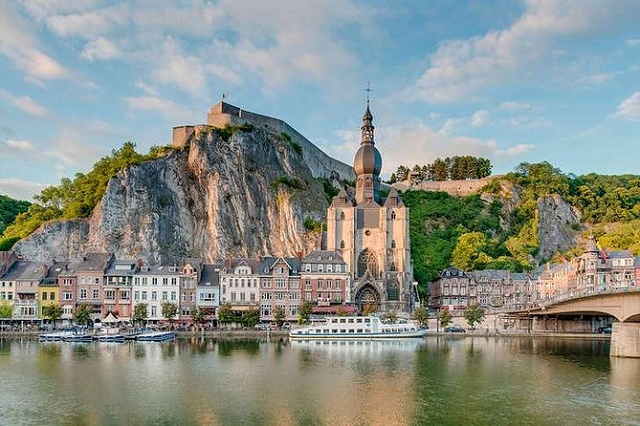 Luxembourg has a group of wonderful historical monuments, the most important of which is the Old Quarter, which has been designated a UNESCO World Heritage Site. As well as ancient forts, castles, bridges, fortified farms, churches, cathedrals and monasteries dating back to the nineteenth century. In addition to historical museums, opulent palaces, galleries, and open-air theatres. As well as many small towns, towns and beautiful rural villages that are worth a visit.
Tourism in Luxembourg
Discover tourism in Luxembourg
The nature of Luxembourg is an important tourist attraction. Luxembourg has a landscape that surrounds it, where you will find high plateaus and forests, wooded slopes and hills, hidden valleys covered with footpaths, rivers, theme parks, national parks, and mountains. In addition to a nature reserve that includes an underwater world exhibition.
Where is Luxembourg located?
Luxembourg is located in the northwest of the European continent. It is one of the smallest countries in the world. It is bordered by Belgium to the west and north, France to the south, and Germany to the northeast and east.
Best time to travel to Luxembourg
The best time to travel to Luxembourg is during the spring, when the temperatures are mild with little chance of precipitation. It is the perfect season for many fun activities and exciting adventures. Here is a breakdown of the four seasons of the year in Luxembourg: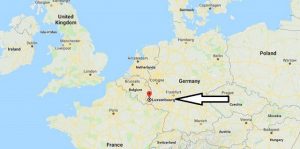 Spring (March to May):
It is one of the best seasons to visit Luxembourg, characterized by moderate temperatures, which allow you to roam and explore the country. As well as doing all the fun recreational activities, such as hiking in Mullerthal with many trails and a beautiful waterfall that catches the eye. You can also kayak on the Shore River. The cost of tourism in Luxembourg in the spring is low.
Summer (from June to August):
It is the peak tourist season in Luxembourg. Summer is characterized by its warm, sunny weather. This allows you to enjoy the best entertainment trips, as well as attend many live music festivals, the country's national holiday, and watch military and fire shows and processions in the streets. Summer in Luxembourg is an expensive season.
Autumn semester (September to November):
Autumn in Luxembourg is a perfect calm away from the hustle and bustle of summer. Autumn weather is warm, and allows you to enjoy the wonderful colors of autumn, explore historical monuments, and do many interesting tourist activities.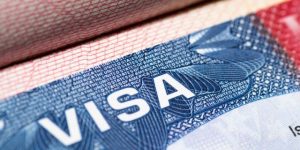 Winter season (from December to February):
The winter season is one of the wonderful seasons for tourism in Luxembourg. Although it is the coldest season, it is characterized by festivities, exciting festivals and an ice skating rink. Cities around Luxembourg are decorated to host unique local events for Christmas and New Year celebrations.
The language in Luxembourg
There are three official languages ​​spoken in Luxembourg, which are (Luxembourgish language, French language, and German language). There are also many other languages ​​spoken in Luxembourg, such as English, Italian, Bengali and also Arabic.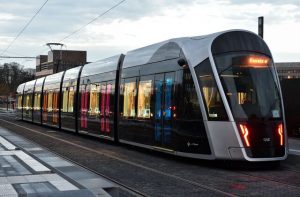 Tourist visa in Luxembourg
It is necessary to obtain a visa to travel to Luxembourg, when deciding to travel to Luxembourg. There are many conditions and documents necessary to obtain a tourist visa to Luxembourg, the most important of which are:
Apply for a short "C" tourist visa in Luxembourg two weeks before you travel.
Submit a complete and signed Luxembourg Schengen visa application form.
A passport that is valid and valid for at least three months after your return from Luxembourg, and must include at least two blank pages.
Two recent passport size photographs with white background.
A letter explaining clearly the purpose of your travel to Luxembourg, and what you would like to do.
Proof of hotel or accommodation reservation in Luxembourg.
Round-trip flight ticket to ensure return after the trip.
A letter addressed and signed by the employer to "employees".
Health insurance covering the length of your stay in Luxembourg, and it must be at least €30.
Proof of professional identity and financial spending capacity for the period of your stay in Luxembourg.
Pay the tourist visa fee of €60.
All papers must be translated into English, French or German.
The ideal period for tourism in Luxembourg
The ideal duration of tourism in Luxembourg is two to three days. That is just enough time to explore this small and beautiful country. The following is a proposal for a two-day itinerary in Luxembourg:
Day 1: You can spend it in a city
Luxembourg, the capital, go to the bridge leading to the old town and enjoy the charming views from the top of the bridge, and stroll among the ancient walls under which there are hundreds of caves.
Then you can visit the theme parks, and the central square, which holds many wonderful celebrations and events. In addition to exploring the city's prominent historical monuments, such as the Golden Lady Memorial, cathedrals, the Museum of Art, History and Science, and others, and the Grand Ducal Palace.
Day 2: Go to the small town of Vianden in the north, visit the famous 11th century Vianden Castle, and wander inside from 10 am to 4 pm. And enjoy riding a gondola, seeing museums and monasteries, and wandering among the lush green forests. And we advise you to buy the Luxembourg Card, which allows you to enter many attractions for free.
How much does it cost to travel in Luxembourg?
To have a perfect Luxembourg vacation, you need to plan well before traveling to determine your budget. Here are the average prices for leisure activities and services in Luxembourg: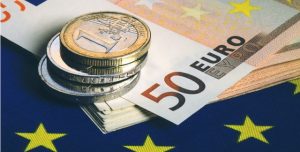 The average costs for a trip to Luxembourg Airport worldwide are about 714 USD per person.
The cost of an economy flight to Luxembourg Airport per person is 1041 USD, and about 3,267 USD for a first class passenger.
The average price for a one-week trip to Luxembourg City is $1,571 for a single traveler.
The average hotel price in Luxembourg per night is 124 US dollars.
The daily commuting and spending prices per person in Luxembourg range between 40-99 USD.
The average cost of food in Luxembourg per person ranges from 21-43 USD per day.
Transportation and transportation in Luxembourg
Transportation and transportation in Luxembourg
The Grand Duchy of Luxembourg has an extensive network of public transport, spanning the entire country. It is characterized by cleanliness, comfort, speed and ease of use. The following are the most important types of public transportation that you can use during tourism in Luxembourg:
trains:
The national train operator within Luxembourg is CFL, and trains in Luxembourg are distinguished by their accuracy, order, cleanliness, high speed, and punctuality. You also have the right to bring bicycles, pets and luggage without paying a ticket. Public transport in Luxembourg is free, tickets are not necessary on domestic roads, and some long-distance trips require a ticket.
buses:
Buses in Luxembourg operate 24 hours a day, with night buses available if you miss the last regular bus, and Luxembourg's three main bus carriers also publish timetables and detailed route information on their websites.
Tram:
The tram networks in Luxembourg were very well developed in 2017. Traveling by tram is free for everyone in the country and is a great way to get around in Luxembourg.
Taxis:
Taxis are widely available in Luxembourg, and you can order them from the street or a taxi stand, by phone, or through their app. Taking a taxi in Luxembourg is very expensive compared to the rest of Europe.
The funicular:
The funicular uses cable cars to go up and down, giving you fantastic panoramic views of the country from above.
bikes:
Cycling is very popular within Luxembourg, due to the wonderful infrastructure of the country. The Luxembourgish authorities introduced a free network of bicycle storage lockers, in exchange for a refundable deposit of €20. You can take a pleasant sightseeing tour of Luxembourg by bike.
Food and drinks in Luxembourg
Food and drinks in Luxembourg
Luxembourgish cuisine is known for its delicious food, with dishes featuring a mixture of rustic German, French and a bit of a distinctly Iberian flavour. Traditional Luxembourgish cuisine usually consists of meat, potatoes, cream and fish. Here are the most famous traditional dishes that you can try while traveling in Luxembourg:
PUNCHELOP:
It is a thick soup made of green beans, potatoes and bacon, sometimes with onions, carrots, celery, milk and cream, and eaten with wonderful potato pancakes.
Fretour de la Moselle:
It is a fried fish dish, seasoned with salt and pepper, then dipped first in lemon juice and then in flour and egg mixture before deep frying and served with slices of lemon.
Grombriksicher:
Crispy fried potato cakes are one of the most delicious and famous dishes in Luxembourg. They are prepared by mixing shredded potatoes, chopped onions, parsley, eggs, flour and salt, then shaped into fried dumplings, and served with soup or with tomato sauce or apple sauce.
Riesling Bay:
It is a traditional dish that is a delicious meat pie, eaten with pickles, and the pie is served cold and sliced.
Cudelflick:
It is a tripe "cattle stomach" covered with breadcrumbs, fried and served with red sauce.
The official currency of Luxembourg
The official currency of Luxembourg
The euro is the official currency of Luxembourg. It is denoted by the symbol (€). The euro has been used as the country's official currency since 2002, in place of the Luxembourgish franc, which was the country's first currency.
Communications and the Internet in Luxembourg
Luxembourg has a variety of telecommunications companies with modern and advanced technologies, as Luxembourg has the most prominent and most important leading electronic companies in the European continent. The following are the most important companies that you can use during tourism in Luxembourg:
Sigcom Corporation:
This company is the first alternative telecom operator in Luxembourg. availability of
Many telecommunications services and solutions, mobile phone, local and international telecommunications, with purity of sound and image. And got many international certificates.
Post Internet Company:
It is one of the most important and main telecommunications companies in Luxembourg, and is considered the best. This is where telecommunications services, rapid transport, information technology and the Internet are provided, in addition to the telecommunications network. It is always working on developing the telecommunications and internet services that the consumer needs.
Telcom company:
Telcom is one of the world's leading Internet telecommunications companies. Provides carrier-type communication services, which connect the digital requirements of companies in the world with the capabilities of smart grids.
Orange Luxembourg:
It is one of the important telecommunications companies in Luxembourg. It is the operator of fixed and mobile telephones as well as various internet, telecommunications and fixed line services. It is considered one of the first companies to introduce fifth generation Internet services (FiveG).
Tango Company:
Tango provides many high-quality telecommunications and Internet services, and is one of the leading telecommunications companies in the world of wireless networks.
Distance between the most popular cities in Luxembourg
To navigate between the tourist cities of Luxembourg, definitely to know the distance between them. Here are the distances between the most important tourist cities in Luxembourg:
Etelbrück to Diekirch 4.34.0 km.
Luxembourg to Aich sur 16.8 km.
Mammer to Soliver 12.81 km.
Kehlin to Vianden 32.15 km.
Car rental in Luxembourg
Renting a car within Luxembourg allows you to explore the country completely freely. In order for you to be allowed to rent a car in Luxembourg, you must abide by a set of rules and conditions, the most important of which are:
Have a valid and valid driver's license for at least two years, and a valid ID card or passport.
The driver must be at least 21 years old, and a young driver surcharge applies for drivers under 25 years old.
The payment method must be issued in the driver's name and valid, knowing that cash payment is not acceptable.
Windshield and car frame must be provided, so that the renter is not responsible for the full amount of damage.
The additional driver, whose details are written in the rental agreement only, is charged if the additional driver presents a valid driver's license.
Book your car online through large companies, highly trusted by previous customer experiences.
Read the contract carefully and carefully before making a reservation.