The best tourist cities in Peru
The best tourist cities in Peru
Peru is home to colonial heritage cities, the dense Amazon rainforest, and a wealth of UNESCO World Heritage sites and cultural attractions. Explore here the most important and best 5 tourist cities in Peru that we recommend to visit…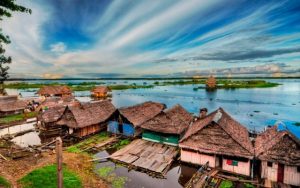 Tourism in Cusco
Cuzco
Cuzco is a charming city in the Republic of Peru, rich in wonderful landscapes and many other tourist attractions, as it was previously the capital of the Inca Empire.
Cuzco offers its visitors many interesting recreational adventures, including exploring colonial cathedrals and Inca temples, as well as wandering its ancient cobbled streets. In addition to many amazing historical archaeological sites, and its beautiful landscapes.
Tourism in Lima
lima
The city of Lima is located on the west coast of South America, overlooking the Pacific Ocean. With its fine sandy beaches and mild climate, it is also the capital of the Republic of Peru, a great attraction for visitors and tourists alike.
An incredible mix of old and new can be found in the architectural styles of modern towers, sprawling slums and magnificent colonial buildings. As well as churches, museums, art galleries, as well as relax and sunbathe on the beaches of Miraflores that line the cliffs overlooking the ocean.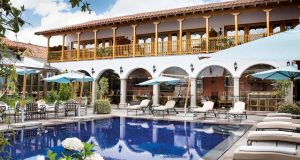 Tourism in Arequipa
Arequipa
Arequipa is famous in Peru, as it is the birthplace of the famous novelist "Mario Vargas Llosa", highlighting the city's cultural and intellectual prowess. You can also spot volcanoes, as Mount Arequipa is located at the foot of the towering El Misti volcano.
You can also wander the streets and explore the architecture of gigantic cathedrals, churches and palaces built of volcanic rock. And don't forget to try the city's famous restaurants.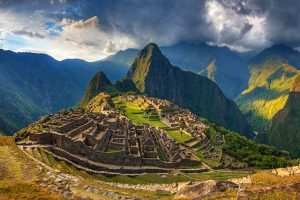 Tourism in Ayacucho
Ayacucho
Ayacucho is one of the most beautiful tourist cities in Peru. A city surrounded by the high Andes Mountains, it offers visitors an array of exciting experiences and adventures in the mountains surrounding the city.
It also has a range of amazing archaeological sites hidden among these mountains, in addition to its rich cultural heritage, with a number of festivals throughout the year, highlighting the local culture of Peru.
Tourism in Iquitos
Iquitos
Nestled in the middle of the jungle on the Amazon River, Iquitos is the perfect place if you want to explore the Peruvian Amazon. The city is not accessible by road, which makes it an important tourist destination in Peru.
Enjoy fun boating cruises on the Amazon River, venturing into the jungle, as well as a visit to the unique Puerto Belén, where log cabins perched on stilts above the river are home to a vibrant market.
Tips before traveling to Peru
There is a set of important tips and information that can help you have a perfect holiday in Peru. Here are the most important ones:
Avoid drinking tap water
The tap water in Peru is completely undrinkable, so make sure that everything you eat does not touch this water. He relied entirely on bottled water.
Don't miss to try coca tea and Andean mint tea
Peruvians and their ancestors have used coca leaves to combat altitude sickness for centuries. And Andean Mint tea is delicious, soothing, and relieves vertigo as well as coca. They are one of the traditional drinks in the country and we advise you to try them.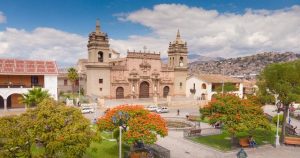 Make sure to carry local denomination coins
This is because public baths in historical sites and even in Machu Picchu require a fee. And always be sure to carry tissues and hand wash or sanitizer.
Do not take pictures of people without permission
Near the sights of Peru you will see women and children in traditional dress, and with them llamas or alpacas. Do not photograph them unless you want to pay, because they do this in exchange for money from visitors during tourism in Peru.