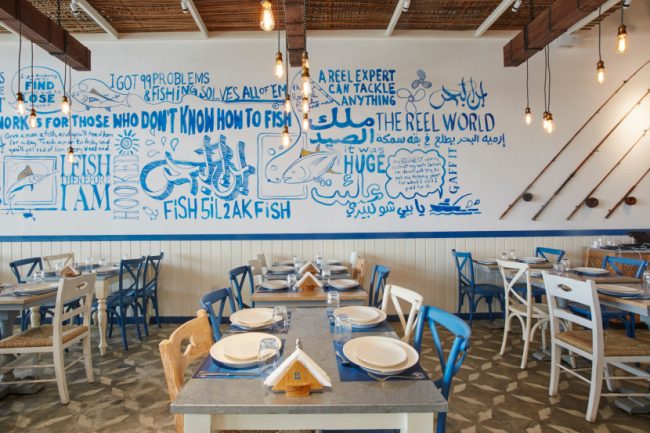 Best restaurants for afternoon tea
Best restaurants for afternoon tea
Ibn Al Bahr Restaurant
This Lebanese seafood restaurant serves a wide range of fresh seafood, with a charming view of the beach at Club Vista Mare. Relax on the spacious terrace and savor delicious grilled dishes.
Daily from noon to midnight. Club Vista Mare, Palm Jumeirah, 045539575.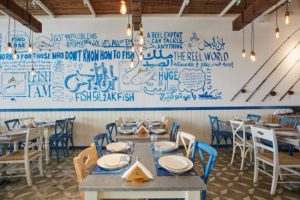 Tong Thai Restaurant
Tong Thai Restaurant is located in the JW Marriott Hotel, and is characterized by its charming and imaginative ambiance, and the visitor finds in front of it a sprawling place with large temple bells and sounds of trickling water.
The staff service is wonderful and distinctive, where the customer is helped to choose his favorite dishes. As for the gastronomic experience there, it is absolutely unparalleled. The restaurant offers many wonderful and distinctive dishes, such as the chicken kebab skewers dish, greased with melted peanuts, which is very popular among the restaurant's customers, and the beef decorated with small pieces of lemon added to it with a nut-flavored sauce in addition to fish Steamed seabass with a light sprinkling of chili.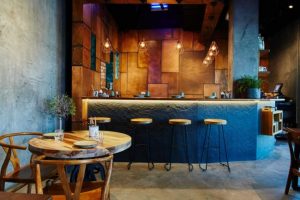 The restaurant operates daily, 6 pm – 12 pm. JW Marriott Marquis, Sheikh Zayed Road, 044143000.
Show Patisserie Restaurant & Bakery from Pierre Gagnaire
If you are looking for a quiet place to experience this famous British tradition, head to this restaurant supervised by the famous Michelin-starred chef Pierre Gagnier, and indulge in delicious sandwiches and colorful macarons. Daily, 2:30 pm – 6 pm. InterContinental Dubai Festival City, 047011136.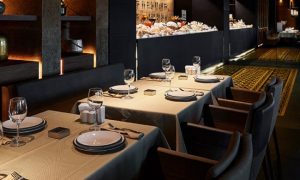 The Penthouse Lounge
Dubai restaurants
This lounge sparkles with breathtaking views of the Arabian Gulf and the Dubai skyline, and serves a wide range of light dishes, such as sushi, edamame, and sandwiches of all kinds. Our favorite is the tuna pizza with cream cheese flavored with truffle. From Saturday to Wednesday, 12 noon – 3 pm, Thursday and Friday, 12 noon – 5 am. Five Palm Jumeirah, 0529004868.