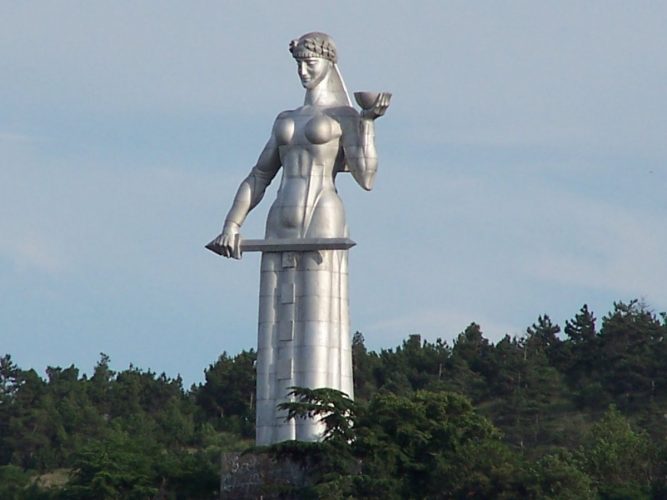 This fountain is considered one of the most beautiful fountains in
This fountain is considered one of the most beautiful fountains in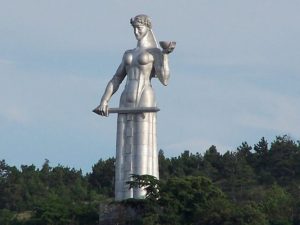 Colchis Fountain
This fountain is considered one of the most beautiful fountains in the world, to the "Colchis Fountain", that distinctive fountain, which attracts the attention of all visitors, the location of the fountain in the center of the city; This is what has increased its importance and attracts tourists from all over the world. Do not be tempted to take hundreds of photos alongside it; The area in which it is located is teeming with cars, buses and pedestrians on a daily basis.
What will impress you with this distinctive fountain is its wonderful design, as it contains a group of anthropomorphic animals, all of which bear the golden color, which appears at its best when the sun's rays reflect on it, so do not miss this visit, which may take only a few minutes, but it will certainly remain Nice memory for you in Kutaisi.
The Botanical Garden of Kutaisi
The Botanical Garden in Kutaisi is one of the most famous botanical and natural attractions in the city and attracts hundreds of visitors daily from tourists and locals in search of rest and escape from the hustle and bustle of the city. The Botanical Garden has more than 700 different types of green plants, trees and colorful and fragrant flowers that reflect the natural botanical style of the city of Kutaisi and Georgia, which is the second largest botanical garden in Georgia and the most famous botanical garden in Europe.
As you wander inside the botanical garden, you will learn about many different perennial trees from coniferous trees, oaks, maples and many others that you may see for the first time, in addition to many wonderful paintings formed by roses and colorful and fragrant flowers here and there inside the garden.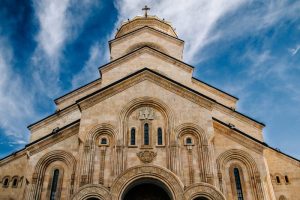 Archaeological Museum of Vanni
The Archaeological Museum of Vani houses most of the antiquities unearthed in the Georgian Vani region. In 1987, a new hall was opened within the museum halls, called the Gold Council Hall, which was dedicated to preserving the unique pieces made by the most skilled ancient goldsmiths. The museum also includes many pieces of art, in addition to statues carved from bronze, and other distinctive collectibles.