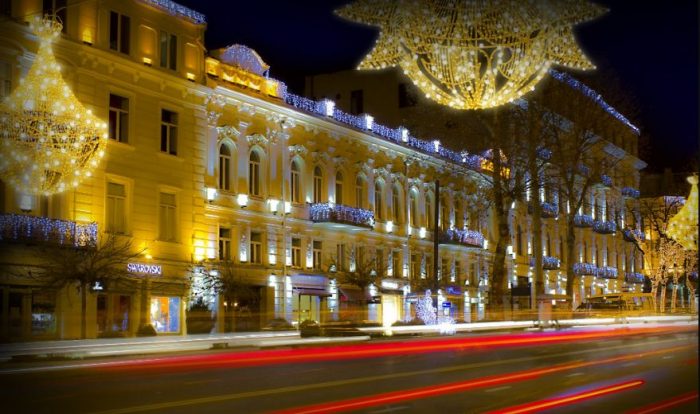 The Historical Museum in Kutaisi is one of the most beautiful tourist
The Historical Museum in Kutaisi is one of the most beautiful tourist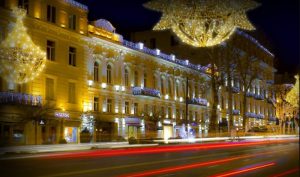 Historical Museum in Kutaisi
The Historical Museum in Kutaisi is one of the most beautiful tourist attractions in the city, which attracts thousands of visitors annually due to its attractive location in the oldest neighborhoods in the city, which makes visiting it a must. It contains more than 200,000 artifacts collected from all over Georgia, most of which date back to the seventh century BC, and the most recent pieces date back to the ninth century AD;
Kutaisi Historical Museum works on displaying its masterpieces in an attractive and different way that goes beyond the traditional and abstract methods of display. Era differs from the fully equipped lounge located in the opposite corner.
Stapleya Kutaisi Reserve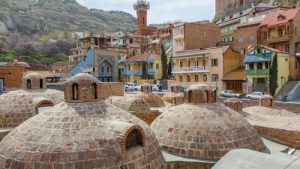 Sataplia Nature Reserve is one of the most important tourist attractions in the city of Kutaisi, Georgia, and this reserve is a large reserve that includes a group of adjacent nature reserves, and this reserve is located about 9 km northwest of Kutaisi,
This reserve was established in order to protect the five caves of Stapelia, and to preserve the footprints of dinosaurs that had been discovered in this area, and this reserve was established in 1935 AD.
Sataplia Nature Reserve enables its visitors to do many different activities, the most important of which is to take interesting walks through the forests and enjoy the breathtaking scenery that catches the eye.
They can also discover the famous Staplia Cave, which is considered one of the most beautiful caves in the world, which is fully lit and extends for a length of 300 meters, reflecting the beauty of the place.
Prometheus Cave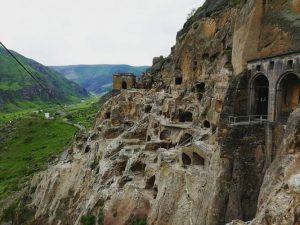 Prometheus Cave is one of the magical wonders of Georgian nature and one of the most beautiful places of tourism in Kutaisi, located in Komistavi, 20 km from Kutaisi. The cave has 16 rooms distributed among 6 caves.
There are many underground rivers, and the cave is decorated with a distinct and different group of stalagmites, stalactites, petrified waterfalls and lakes. Visitors to Prometheus Cave can do many different activities, the most important of which are walking tours in the six different caves and noting the difference between each cave and the other. They can also take a fun and interesting tour in the underground, which is a distinguished tour by boat and takes about a quarter of an hour. They can also take memorial photos next to the strangely shaped limestone rocks, stalagmites and stalactites.