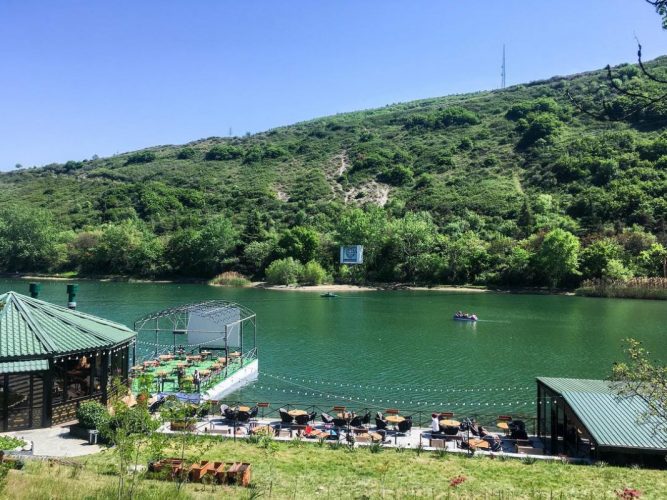 Borjomi Museum of Local Antiques is one of the most famous
Borjomi Museum of Local Antiques is one of the most famous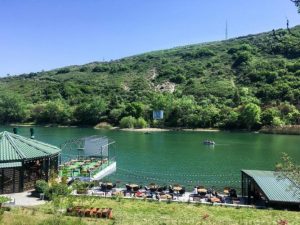 Borjomi Museum of Local Antiques
Borjomi Museum of Local Antiques is one of the most famous museums in Borjomi, and it is also one of the best places to visit in Borjomi, Georgia. This museum was built in 1890, but it was opened to the public in 1928, and this museum is considered an architectural masterpiece One of the unique antiques, this museum includes a large collection of collectibles that attract visitors from all over the world.
Borjomi Museum enables its visitors to do many different activities, the most important of which is to take a wonderful tour inside the museum and see more than 36,000 historical documents, in addition to viewing 4 permanent exhibitions that provide various information about plants and animals within the city.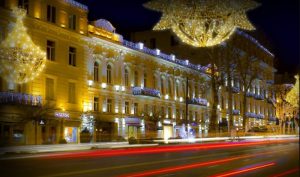 Borjomi Central Park
If your hotel or residence is very close to Borjomi Central Park, I recommend walking towards it rather than taking a taxi, so that during the walk you can check out the beautiful light blue historic building named Monument Firuza. Moreover, there are shops along the streets where you can buy empty water jugs and bottles that you can fill with mineral water in the garden,
There are many playgrounds for children to play in the garden. Although most of the kid-friendly rides are closed in winter due to snow, at this time of year, kids can also happily enjoy snowshoeing. Add to that, walking around the park among the beautiful surrounding scenery that also looks Even more wonderful during the winter, when it is covered with snow.
Day trip to Bakuriani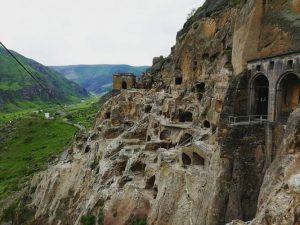 When you visit Borjomi, you must try the nearly 120-year-old historical railway, which is still in excellent condition to take you back and forth to Bakuriani. However, you should know that it runs only twice a day from Borjomi: at 7 am and 10 am. As this railway passes through forests and mountains, it gives passengers a wonderful view of Georgia.
In addition, you will feel fun and entertained when looking at the steep mountain sides outside the train window, once you arrive in Bakuriani, a city known for its ski resorts during the winter and family-friendly health centers during the summer, located at an altitude of 1700 meters above sea level, you will enjoy Much nicer, with exploring the city and skiing as well, as there are many ski rentals all over the city, and you can also buy cheap ski clothes and equipment from street vendors.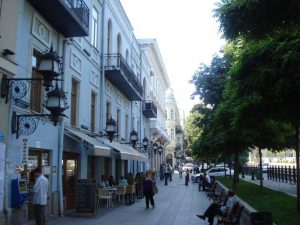 Borjomi Khragauli National Park
It is a very wide nature reserve, intended for tourists to do a lot of activities such as climbing heights, wandering through the forests, camping and holding barbecues. The diversity of geographical conditions there has helped to have a diverse wealth of plants and animals there, with charming scenes of pristine nature, so do not What awaits you in this park of cultural attractions, including two churches built in the ninth century.
This beautiful park also has eight tourist trails, which vary in length, duration and difficulty, and you will find them open from April until October. Plan your trip by going to the office administration, which is to the west of Borjomi, for free access and a map of the area with all the roads and forests and promoter.