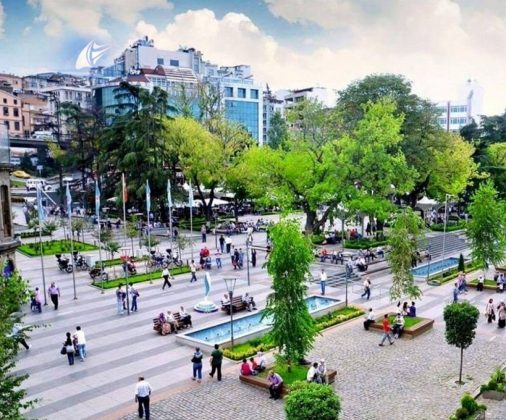 The charming nature is the best address for the Trabzon region in Turkey
The charming nature is the best address for the Trabzon region in Turkey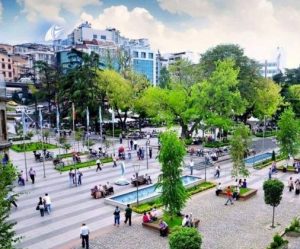 Her bewitching beauty touches hearts, and she cannot be forgotten.
The whole of Trabzon is a large and charming park, but it includes within it several parks and gardens that are the most beautiful in Turkey. In this article, we offer you an explanation of the most important Trabzon parks and gardens that you will be satisfied with when visiting.
Uzungol Lake and Village
It is a beautiful park called the Long Lake belonging to the city of Trabzon in the north of Turkey. The village is located in a valley between mountainous heights. The village overlooks the lake and is surrounded by forests and fog covers the atmosphere most of the time, which adds to the place indescribable beauty, 100 km from Trabzon Airport kilometers and takes approximately an hour and a half.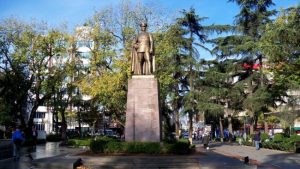 When you visit this beautiful village, you can do many activities upon your arrival in Uzungöl, including:
• Visit Uzungol Lake, which is the most famous tourist attraction in Uzungol, and enjoy the captivating natural scenery with the green forests that surround it. You can camp, walk and roam around the lake.
• You can visit the fish farms in the area and choose what you want to be a delicious dish for lunch, as Uzungöl is famous for the river salmon that lives in the cold waters available in the village.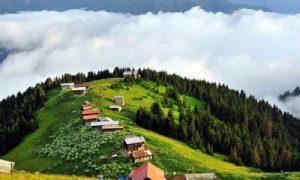 Sultan Murad Heights
Sultan Murad Heights is located west of Trabzon in northern Turkey, and its heights are approximately 35 km from the charming Uzungol Lake.
This area became famous after Sultan Murad VI settled in it after his return from Iran, and he prayed Friday prayers with his army, and that is why Yayla was called "Sultan Murad".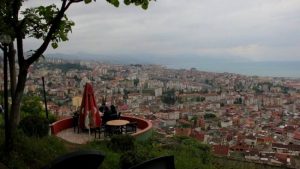 When you see this area, you will feel that it is a dream and not a reality. The scene there is eye-catching from the top of the mountainsides, and you will see the clouds and clouds below under your eyes. It is really one of the most beautiful tourist places in Turkey.
zagnos garden trabzon
The Zaknos Valley is one of the most important parks in Trabzon that you must visit during your tourist trip to Trabzon.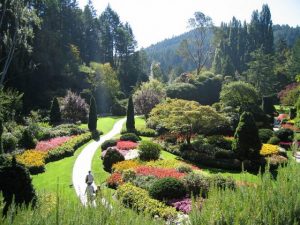 Also, the area in which Zaqnos Valley is located is an archaeological area, so you can enjoy watching the wonderful archaeological sites, and do not miss to visit the ancient Ottoman Mosque, which is one of the most important tourist places in Trabzon.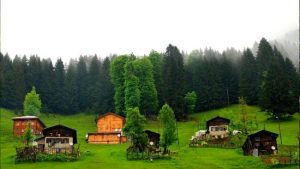 On the side of the Zagnos Valley, there is the "Ata Park" garden, which you must take your children and visit, in order to enjoy the charming and picturesque landscapes and see the trees and plants through which you feel relaxed.
You also find that the "Chal Trabzoni" cave is located next to the Zaqnos Valley, and you should not miss visiting this unique cave.