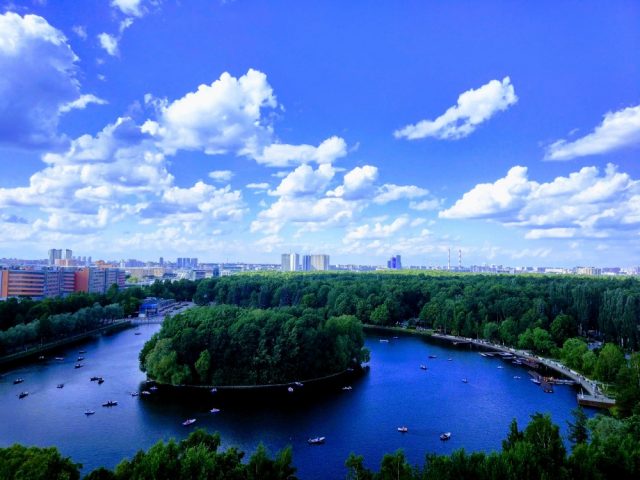 Aptekarsky Garden is the oldest botanical garden in Moscow
Aptekarsky Garden is the oldest botanical garden in Moscow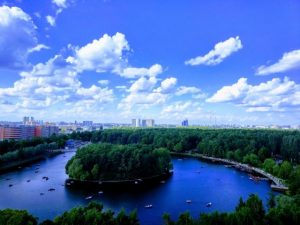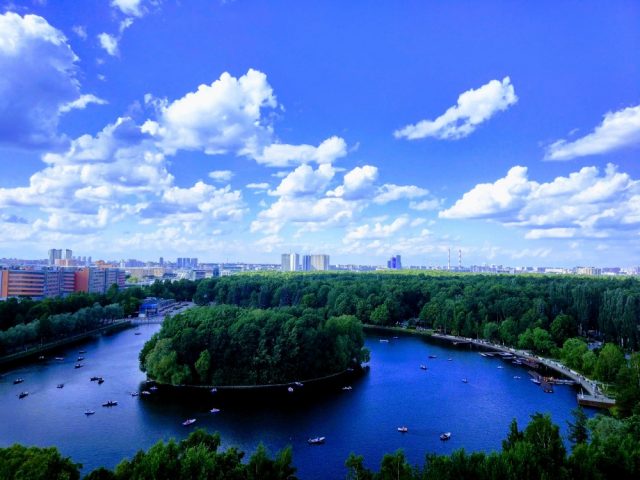 Aptekarskiy Ogorod Botanical Garden
Aptekarsky Ugorod Park
Aptekarsky Garden is the oldest botanical garden in Moscow and Russia. It was founded in 1706 and medicinal plants are grown in it. It is distinguished by the presence of flowers and plants, especially in the spring, when rare species of the best roses and medicinal plants in the world can be seen, and there are streams and towering trees.
Thus, you can win a quiet session in the shade of the trees and stay away from the sun and its heat, as there are comfortable seats to sit around the garden, in addition to that, there are food stalls and the sale of summer soft drinks so that you can eat and drink there.
If you would like to get to the Aptekarsky Park using Google Maps, click here.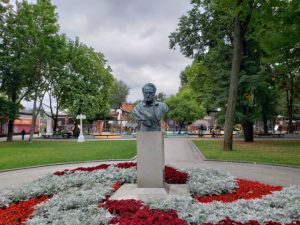 Yekaterininskiy Park
Ekaterininsky Park
This garden is one of the quiet Moscow gardens, which is located close to the Red Army Theater and has a pond in the middle of the garden to enjoy a picnic in one of the boats with your friends or family. There is also a small pond full of ducks and you can pet them or feed them if you want to feed the ducks..
You will not need to go outside the park to bring food. You can eat light meals in the garden cafe while enjoying a wonderful summer ice cream tasting or having a juice and sitting in the cafe. If you are a sports lover, here are the tennis, badminton and football courts, as well as children's playgrounds, dance halls and parties.
If you want to get to Ekaterininsky Park via Google Maps, click here.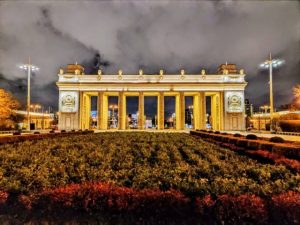 Troparevsky Park
The activities of the summer garden are characterized by swimming in the small, warm beach of the garden, and sunbathing near a lake in the heart of the garden. To take pictures with characteristic cartoon characters from Russian stories, you will find that Troparevsky Park is the best place for your family and children.
Troparevsky Park is one of the huge Moscow parks suitable for those who prefer hiking without getting bored. People called it the forest park because it was similar to the forest and the trees spread out in abundance, but it was developed until it became better to be called the park.
If you want to get to Troparevsky Park using Google Maps, click here.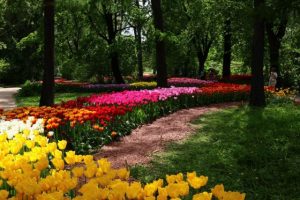 Do not miss visiting Moscow gardens
Visiting the Moscow gardens is the great opportunity, as the picturesque Moscow gardens are full of landscapes, which you must visit and spend time wandering among the flowers or enjoy playing light games and take a short boat ride to get a clear mind amid that wonderful nature and have taken a period of relaxation after visiting Moscow Full of distinctive landmarks from the wonderful beaches of Moscow and the dining experience in one of Moscow's distinguished restaurants that gives you the most delicious diverse meals, and so you find that the experience of tourism in Russia is a wonderful experience,