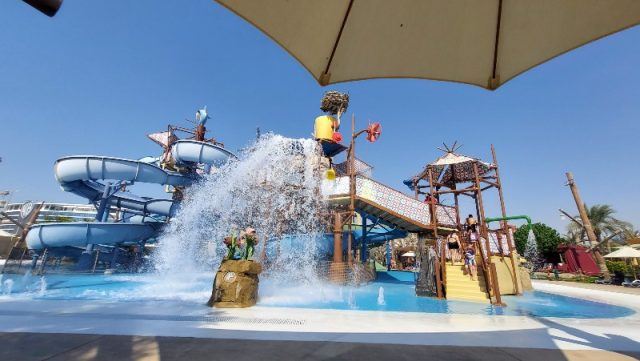 Take a break from the fun of the games and tours around
Take a break from the fun of the games and tours around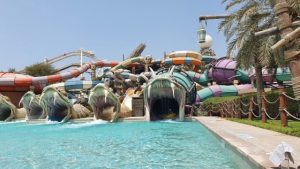 facilities, and have a full and delicious hot meal or snack in the restaurants and cafes of Yas Water World, as it has a special and unique character.
Including Dana fast food restaurant such as grills, burgers, salads and sandwiches, Chappy's restaurant for fried chicken, pizza and Indian food, also do not miss the ice cream and cold drinks in the Skinny ice cream booth, and if you prefer entertainment, you will find it in Salma Snack Shack.
Shop from Yas Water World
Yas Water Abu Dhabi
Shop from the shops to buy various goods such as clothes and swimming accessories, as well as unforgettable souvenirs, including the Tawasha pearl store, which gives its visitors oysters specially designed for them, and there is the Al-Gawana village market, which has many small games and souvenirs, and includes food outlets.
You can also buy what is needed to ride the games and slides, and choose from the best brands of water sports accessories in the Sultan and Sons store.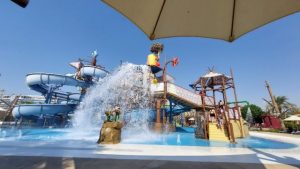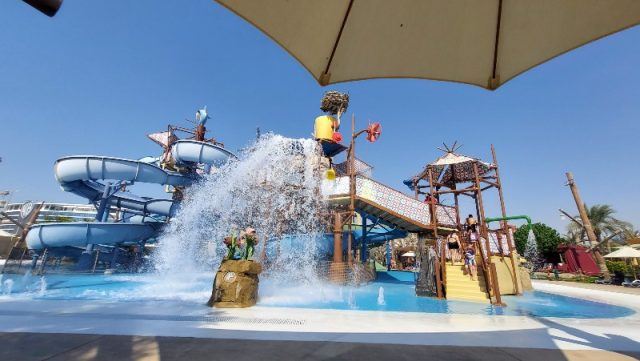 Take memorial photos
Preserve your trip in an album filled with professional souvenir photos. You can also collect souvenir photos at Gowana's photo booth to keep a wonderful souvenir of your experience at Yas Waterworld.
Ticket prices for Yas Waterworld Abu Dhabi
The cost of entry to the park is:
270 AED for adults.
220 AED for children.
Timings of Yas Waterworld Abu Dhabi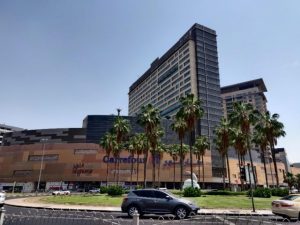 He works daily from 10 am to 6 pm.
Yas Water World Abu Dhabi website
Yas Water World is located on the touristic Yas Island in Abu Dhabi. To see the location on the map, click here.
Hotels close to Yas Water World Abu Dhabi
The WB Abu Dhabi Hotel
A luxurious 5-star hotel, characterized by various designs inspired by the world of cartoon characters. It has various facilities, including a swimming pool, a fitness center, and it serves a special breakfast. Read more.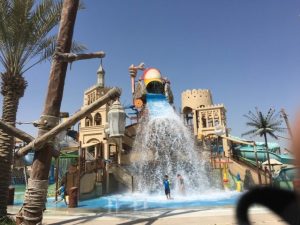 DoubleTree by Hilton Abu Dhabi Hotel, Yas Island Residence
A luxurious hotel that offers spacious 5-star hotel apartments, with city views. It has excellent facilities, including a children's playground, a fitness center, an outdoor swimming pool, and provides free Wi-Fi.