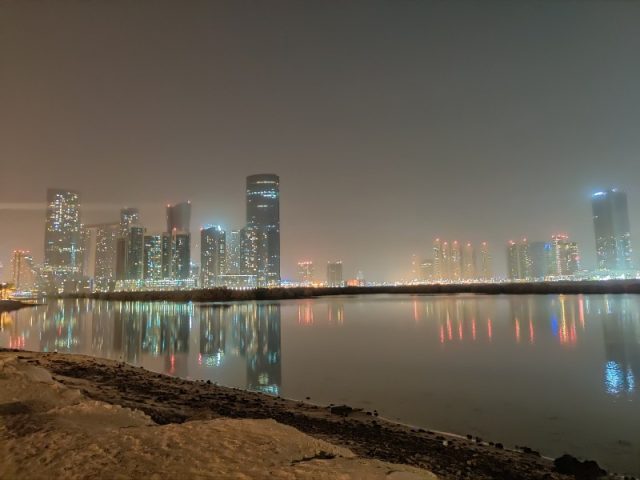 The park includes a family beach, restaurants and cafes
The park includes a family beach, restaurants and cafes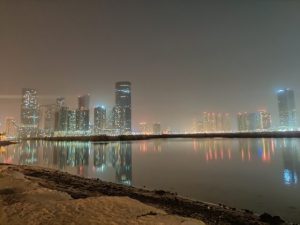 paths, a distinctive fountain, a large area for children's games including movement games and water games, a playground, green space for seating, and the park offers boat cruises.
Stay on Al Reem Island
Enjoy luxurious accommodation and stunning views of the distinctive waterfront. The island offers a variety of residential units and real estate, and is characterized by spacious areas and a location close to service facilities.
The island also includes a group of luxury hotels, including the Abu Dhabi Beach Rotana Hotel and Le Meridien Abu Dhabi.
Location of Al Reem Island, Abu Dhabi
The island is located 600 meters off the northeastern coast of Abu Dhabi, to which it is connected by bridges. It is also 20 minutes away from Abu Dhabi International Airport. To see the location on the map, click here.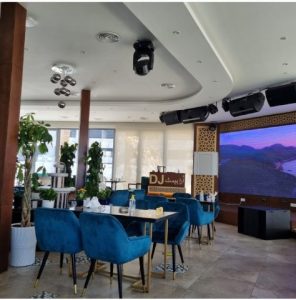 Hotels near Al Reem Island, Abu Dhabi
Beach Rotana Hotel
A luxurious 5-star resort, with direct access to the private beach. The restaurant features a wide range of European, Asian and Arabic dishes. It also has luxurious facilities, including a fitness center and swimming pool. Read more.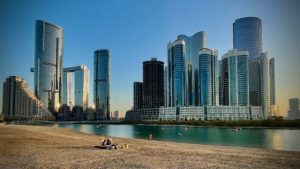 Le Meridien Abu Dhabi Hotel
A distinguished 5-star resort, considered a historical icon dating back to the twentieth century AD, and includes various facilities, including two swimming pools, a fitness center, a private beach area, and family rooms
Visit Reem Center Park
Al Reem Island, Abu Dhabi
Bring your children and family to the attractive Reem Park, which is not just a green space, but is full of modern facilities and stunning landscapes, as it constitutes a wonderful outlet for the people of Abu Dhabi.
There is also the Paragon Bay Mall, which is designed in the form of a tower and provides wonderful views of the city's skyline, as for Shams Boutique, which has a modern atmosphere and includes a group of retail stores and restaurants, as well as a games hall and a grocery store.