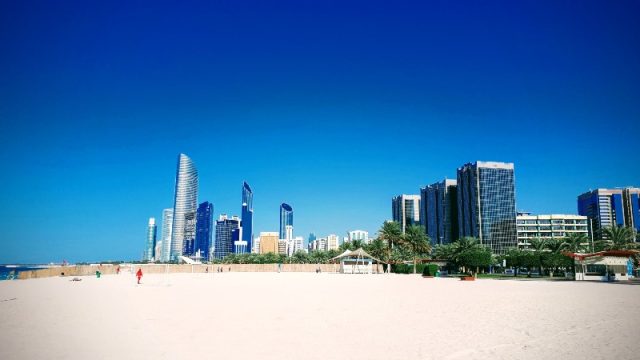 Abu Dhabi Corniche Beach is characterized by many
Abu Dhabi Corniche Beach is characterized by many
1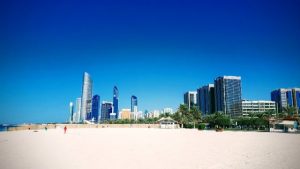 advanced facilities that support the tourism sector in Abu Dhabi, as the Corniche extends 8 kilometers along the Corniche Street, which is considered a major tourist destination, in addition to providing a modern lifestyle supported by services and public and recreational facilities of a high standard.
Many tourists and visitors also prefer to practice many activities on the white sands of the Corniche Beach, especially in the warm weather in the summer, and to attend concerts and festivals that are held throughout the year.
Discover Abu Dhabi Corniche Beach
Learn about the most important activities in Corniche Beach, recreational facilities, and working hours, as follows: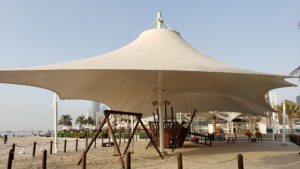 The most important activities in Abu Dhabi Corniche Beach
The following are a group of unique activities that can be practiced when visiting the Corniche Beach:
Swim safely
Corniche Beach
Families in Abu Dhabi enjoy practicing their favorite hobbies and changing the atmosphere by going out on a family beach picnic, as the Corniche Beach provides a large area designated for swimming safely with supervision. There are also ropes that determine the distance available for swimming so that visitors can distinguish the safety zone.
Walking the trails
Abu Dhabi Corniche Beach
Breathe in the fresh air in long paths designated for walking and exercising, such as jogging at different times for long distances. You can also rent a bicycle and ride with it. You will also be able to see the facilities that line the Abu Dhabi Corniche, which have an attractive view of the Gulf Sea.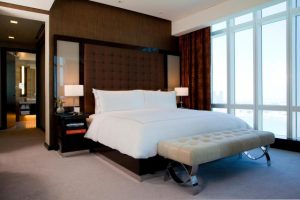 Also, you can just sit on the chair and clear your mind in front of the sea, or take professional memorial photos with a wonderful background.
Entertaining children
Abu Dhabi beach
Bring your children to the Corniche Beach. There is an area designated for them that is full of fun and kinetic games that motivate them to release their energy and activity. It has fun games, including slides and slides, as well as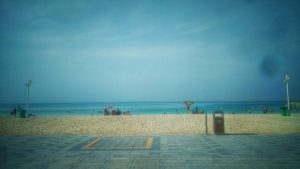 swings and a game in the form of a wooden boat. It is a safe, shaded and open area so that parents can monitor their children while they play.