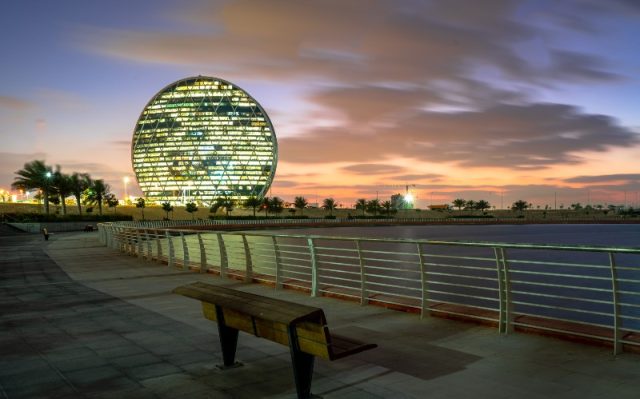 There are many shaded beach chairs that give visitors a rest and
There are many shaded beach chairs that give visitors a rest and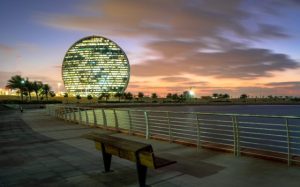 relaxation period away from the hustle and bustle of the city. It is also possible to eat from one of the restaurants in the area near the beach, or cafes that serve hot and cold drinks.
Visiting restaurants and cafes
Beach in Abu Dhabi
The best thing about the Al Raha area is a wonderful and luxurious group of restaurants and cafes with stunning views of the developed Al Raha Beach, including the Azure Restaurant located in the Al Raha Beach Hotel, and the Pacifico Tiki Restaurant, which offers a view of the Gulf. You should also visit the Art House Café, which is considered as entry Entering the wonderful decorations that express art, including the colorful dishes on the wall.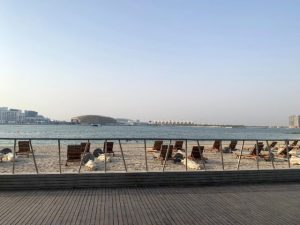 Entertaining children
There is also a large area with many children's games that help them empty their energies with movement and activity. There are games such as high slides, simple swings, corridors, and others.
Al Raha Beach Abu Dhabi
Al Raha Beach is located in the Al Raha Beach area in the direction of the public beach and along Sheikh Zayed Bin Sultan Street. To see the location on the map, click here.
Opening hours for Al Raha Beach Abu Dhabi
You can visit Al Raha Beach and enjoy recreation and water sports at any time.
Hotels near Al Raha Beach, Abu Dhabi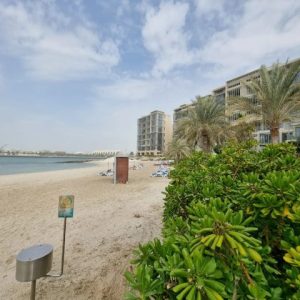 Al Raha Beach Hotel
A luxurious 5-star hotel, with panoramic views of the Corniche coast, connected to Al Raha Mall and located near the business district. It also offers Wi-Fi in all areas, and has various facilities, including 3 swimming pools and a spa center, read more.
Nesma luxury apartments
Nesma Hotel offers a group of luxurious apartments that are characterized by light colors and spacious spaces, and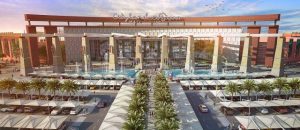 have a wonderful view of the garden and swimming pool, and are furnished with the finest modern decorations, and provide free Wi-Fi.
the shopping
Shop from the individual shops in the Al Raha Beach area or from the large Al Raha Mall, which includes shops selling famous brands in addition to local goods, as well as salons and electronic stores, with a wide range of restaurants and various entertainment options.