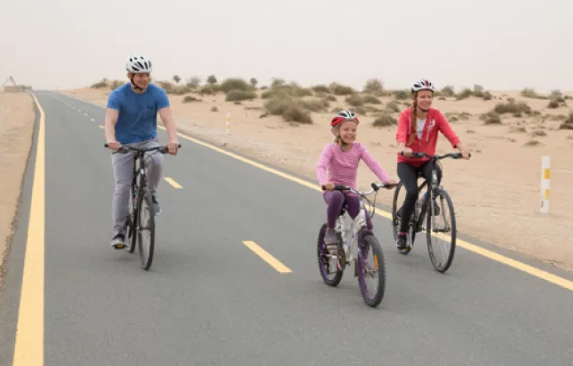 Find out about bike paths in Dubai
Find out about bike paths in Dubai
Learn about bike paths in Dubai Learn about bike paths in Dubai
During the past few months, the government of Dubai has paid great attention to cyclists, to the extent of allocating dedicated tracks for them that were not available before.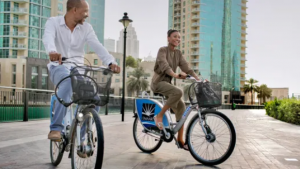 Riding bicycles has become one of the pleasures of hiking in Dubai, especially with the strict laws that are applied to violators to maintain security and safety.
According to the official Dubai government website, here are the approved bike paths in Dubai:
Learn about bike paths in Dubai 1
Bicycle Power Track
This route is ideal for cyclists traveling medium or long distances. If you want to pass the short distance, you can choose the 18 km route. If you want to go the long distance, you can choose the 50 km route. The Al Qudra path offers a wonderful view of the sand dunes as well as the five-star Bab Al Shams Resort, where you can rest and sip a refreshing drink. What if I don't have a bike? You can easily rent a bike from Al Qudra Bicycle Track, specifically from Trek Bikes Store.
Dubai Autodrome track
If you are a beginner or want to cycle after a long layover, we advise you to visit the closed track in the Dubai Autodrome, which extends over a distance of 2.5 km. You don't need to make a reservation, head to the track and ride right on your bike! Don't forget that wearing a helmet is mandatory.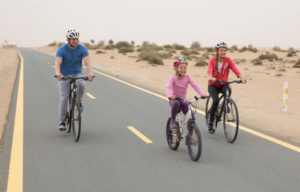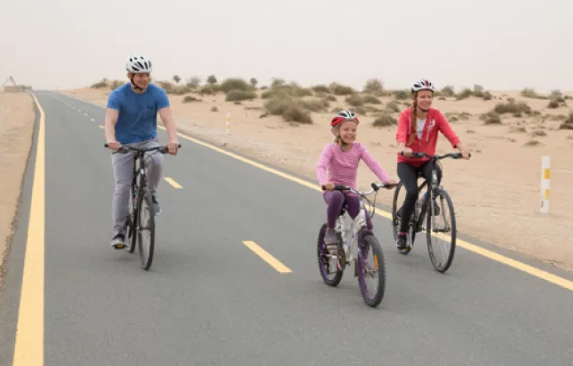 Other itineraries around town
Both Al Barsha Park and Mushrif Park offer unique cycling trails and are available daily from 8am to 10pm (Mushrif Park remains open until 11pm Thursday-Saturday). You can also use the path in Jumeirah Beach, which extends for two kilometers and has a wonderful view of the Burj Al Arab. The Dubai Water Canal also includes a 12 km cycle path.