Tourism in Seeb: The best tourist places you can visit in Seeb
Seeb is the largest wilayat of the Muscat Governorate. It is a coastal area overlooking the Gulf of Oman and is famous for fishing. It is located several kilometers to the northwest of the capital. The Wilayat of Seeb overlooks the Gulf of Oman and is located at the end of the Governorate of Muscat from the northern side. Then the Al Batinah region begins in the north (Barka), and the Dakhiliyah and Al Gharbi region begins (Bidbid) and from the south is the Wilayat of Bawshar in the Governorate of Muscat.
Seeb includes many villages and cities officially known by the state, namely: Old Seeb (which includes a large number of villages and neighbourhoods, specifically the hamlets that are located along the coast of the state and are considered to be the main villages in the state, including Al-Yousef locality, Wadi Al-Bahais locality, Al-Souq district, Al-Shareja district The locality of the castle, the locality of Sur Al Hadid, Al-Manumho, Al-Mabilah, Al-Mabilah Al-Janoubiah, Al-Mawaleh Al-Shamaliyah, Hail Al-Awamer, Hillat Al-Rahbin (Al-Hail Al-Janoub and Al-Hail Al-Northern), Khurais Al-Awamer, Khreis Al-Habous, Al-Mabela Al-Janoubiyah, Al-Maabilah Al-Shamalah, Al-Khoudh & Rusayl, Al-Khoudh Al-Qadima, Al-Khoudh Al-Jadida & Al-Sharadi.
Seeb includes many landmarks of renaissance, progress, and industrial, technical, educational, social, agricultural and commercial development that were laid down by Sultan Qaboos bin Said… may God protect him… such as: Sultan Qaboos University, University Hospital, Military Hospital, Muscat International Airport, many health centers, Al Seeb Post Office, Al Khoud Post Office, Al Khoud Post Office, Al Maabilah Post Office, and Office Al Rusayl Post and the University Post Office, and it has many commercial complexes such as City Center, Al Bahja, Al Lulu, the wholesale market, Al Ameri Center, the new stores, Al Maawali Commercial Complex, Seeb Mall, and the International Exhibition Center.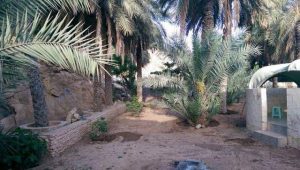 It also includes many effects, including:
Al-Khoud Tower, Al-Jifnain Towers, Al-Raseel, Al-Khurs, Al-Silil and other towers, and the Fayqa Mosque in Al-Maabilah Al-Shamaliyah, which dates back to the year 251 AH, as mentioned in Tuhfat Al-Noyan in the biography of the people of Oman by Al-Salmi. And there is a contract of what is known as the Seeb Agreement. Wadi Al-Hayya and Surin, and there are valleys such as Wadi Salem bin Abbouda (known among the people as Wadi Abbouda) in Northern Khurais, Wadi Khurais, Wadi Al-Lawamy, Wadi Al-Arash, Wadi Gameh, Wadi Al-Khoudh and other medicines. It also has the Al-Khoudh dam, which stores rainwater and the valleys that flow into it, and it has become a protection and storage dam. The next lines on the most important landmarks of the state of Seeb.
The best tourist attractions and archaeological sites in Seeb
Article content [hide]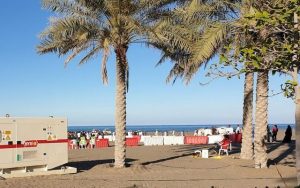 Al Khoudh Village
It is one of the most famous tourist areas in the Wilayat of Seeb due to the diversity of its tourist attractions. The village of Al Khoud in the Wilayat of Seeb combines the fragrance of the past and the renaissance of the present. It also embraces among its mountains the picturesque nature that encouraged the revitalization of the tourist side, and to be a station and destination for many tourists throughout the seasons of the year.
The village houses ancient ruins that still survive today, and most of these landmarks vary between towers and forts, the most famous of which is Al Khoud Castle. The village also has abundant water, in addition to the large number of streams that flow along the valley. There are also ponds and water streams surrounded by dense trees. A large falaj and a wonderful group of aflaj pass through the village, and at the end of its aflaj a dam has been built to hold rain and flood waters.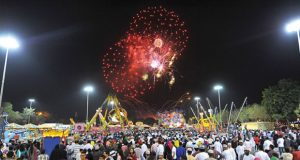 Seeb Beach
It is the most famous beach in the Wilayat, overlooking the Gulf of Oman and one of the most prominent tourist destinations in it, with its soft white sand and clear turquoise waters, which made it a destination for lovers of water sports of all kinds, in addition to the charming and enjoyable views of the picturesque palm trees of the Wilayat of Seeb, as well as urbanization and modernity in the multiplicity of And the spread of high-end services, restaurants, hotels and resorts on its banks.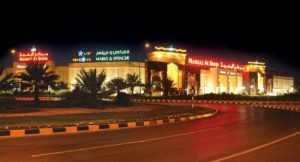 Al Naseem Public Park
It is located on the main road heading to the Al Batinah region, and visitors consider it one of the most beautiful and interesting natural attractions in the Wilayat of Seeb in Oman. It has an open public library for reading enthusiasts, as well as many restaurants, cafés and children's amusement parks.
Al Bahja Shopping Center
It is located near the international airport in the northern Mawaleh area, and it is one of the largest and oldest shopping and entertainment malls in the country. Tourist places in Seeb.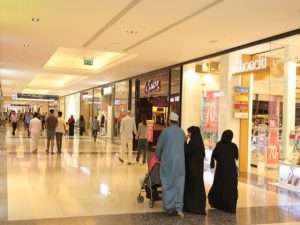 city ​​center
City Center Muscat is a commercial center located on Sultan Qaboos Road 3 km from Muscat International Airport, Seeb, Governorate of Muscat, Sultanate of Oman. The mall opened in October 2001. It is developed and managed by Majid Al Futtaim Real Estate.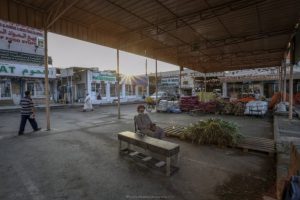 Old Seeb
It is a group of old basic villages, and cities officially recognized by the state, and in general a number of regions belong to it, namely: Khoud Al Jadeeda, Airport Heights, Rusayl (Awakening Tower), Mabela, Al Matar, Al Seeb, Al Hail Al Shamali, and Mawaleh North, Al Khoudh Six, Sharadi, Al Hail South, Mawaleh South, Hail, Sultan Qaboos University, Old Al Khoud, Al Mouj Muscat, Knowledge Oasis Muscat, Souk Seeb, Mabelah South, Muscat Exhibition, Iron Wall, Hail Al Jano
Bayah, Muscat Hills, Al Mouj, Hail Al Shamaliah, New Airport, and Wadi Al Wami.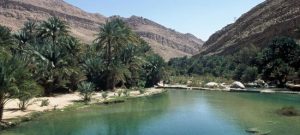 natural valleys
Such as: Wadi al-Hayya, Surin, Wadi Salem bin Abbouda (known among the people as Wadi Abbouda) in Northern Khurais, Wadi al-Lawamy, Wadi Khurais, Wadi Gameh, Wadi al-Khoudh, Wadi al-Arash and other valleys.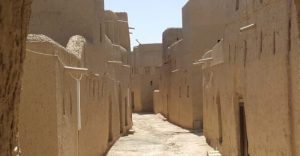 ancient ancient walls
Such as: the Jama wall, which was used to defend the town (Wadi Al-Lawamy) two hundred years ago, and the Al-Rawiya wall, which they call Yabit Al-Rawia, and it consists of six rooms and a liwan, and was built about 150 years ago.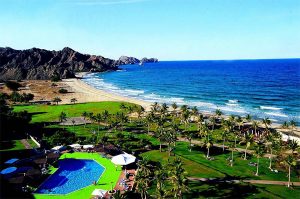 sea ​​beaches
It extends over a total area of ​​50 km2, and these beaches are characterized by a beautiful nature, and they are served by a sea street that passes through all the villages of the Wilayat of Seeb overlooking the sea.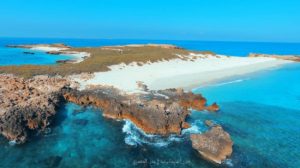 Daymaniyat Islands
It is a group of famous islands belonging to the state, and these islands have become a natural reserve for birds and turtles, and the time to reach them takes about an hour. It is located north of the Governorate of Muscat and east of the Wilayat of Barka and includes the marine ocean and nine main islands (Al-Kharaba, Al-Hayyut, Al-Jabal Al-Kabeer, Al-Jabal Al-Saghir , salted, lumia, kisma, el-joun, sons of el-joun). It was declared a reserve on 3/4/1996 by Royal Decree No. 23/96.
These islands are distinguished by their pristine nature and beautiful scenic landscapes that qualify them to become a nature museum. The Daymaniyat Islands are considered a wonderful protection area of ​​national and regional importance, as they have a rich natural heritage and are an important regional and international center for the breeding of countless types of migratory and endemic birds, where seabirds nest in a high density. Muscat Governorate, where there are many types of coral and coral reef fish in their bright colors. These diverse coral reefs and the surrounding seabed provide good opportunities to enjoy the treasures of the sea and its warm waters.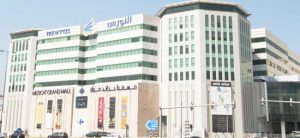 Various commercial complexes
Such as: City Center, Al Bahja, Lulu, Wholesale Markets, Al Ameri Center, New Stores, Seeb Mall, Al Maawali Mall, and the International Exhibition Center.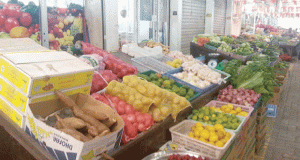 old markets
Such as: Al Seeb market, Al Khoud market, Al Maabilah market, Al Mawaleh central market for fruits and vegetables, and Al Seeb fish market.