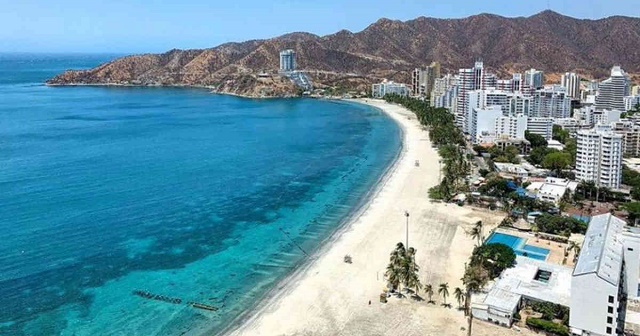 The best tourist cities in Colombia
The best tourist cities in Colombia
If you decide to travel for a tourist vacation in Colombia soon. Make sure you plan well your tour program, to include the most important tourist places in Colombia. Here are 5 of the best tourist cities in Colombia that we advise you to visit…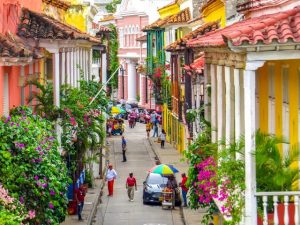 Tourism in Cartagena
Cartagena
The city of Cartagena is one of the most important and most beautiful tourist cities in Colombia, which is located on the Caribbean coast. It is a city full of life and color, as well as important historical sites.
Cartagena allows you to wander through the beautiful old town with stunning views, and explore its ancient stone walls surrounded by magnificent colonial buildings and small narrow streets.
It is also one of the best preserved and most beautiful colonial cities in Latin America. You can also relax on the city's beautiful beaches lined with green palm trees, it is an ideal city to visit.
Tourism in Bogota
Bogota
The city of Bogota is located on a plateau in the middle of the Andes Mountains, at a high altitude of 2,600 metres. It is the capital of the Colombian state, and is one of the important tourist attractions in the country for visitors and tourists alike because of its rich set of tourist attractions.
Bogota offers its visitors to enjoy many recreational activities, including wandering the cobblestone streets and exploring ancient churches and monasteries. As well as many museums and restaurants, in addition to visiting the historic center of La Candelaria, which is filled with beautiful colonial buildings.
And do not forget to watch the wonderful sunset, which paints the city in wonderful yellow, red and orange. Feel free to visit Bogota.
Tourism in Medellin
Medellin
Medellin is one of the most prominent tourist destinations in Colombia, as it is the second largest city in the country. It is also blessed with an enchanting location in a narrow valley, and is filled with stunning landscapes that attract tourists from all over.
In Medellin, you can enjoy the best holidays, going to the airy theme parks as well as exploring the distinctive views of the hills and mountains surrounding this wonderful city. Enjoy walking, zip-lining, horseback riding, reaching the top of the mountains and getting amazing panoramic views of the city from above.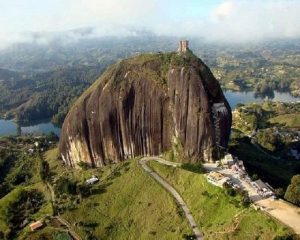 Tourism in Cali
Cali
Cali is one of the most popular tourist cities in Colombia, as well as the third largest in the country. It prides itself on being the famous salsa dance capital of the world and also has lively neighborhoods.
Cali offers opportunities for unique experiences and fun activities, such as exploring the rich Afro-Colombian cultural heritage and visiting the Latertolia Museum, as well as visiting many ancient churches such as the Basilica of San Antonio and Jeremiah with its unique Gothic architecture.
You can go out on a tour in Cali to explore the diverse wildlife, attend parties, visit Cali Zoo, learn about exotic and rare animals, as well as experience the many restaurants and markets.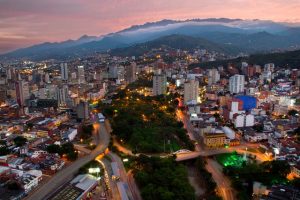 Tourism in Santa Marta
Santa Marta
Santa Marta is the oldest surviving city in South America, and one of the most beautiful on the Caribbean coast. It also overlooks the Sierra Mountains covered with white snow, and it is one of the most famous tourist destinations in Colombia.
Enjoy exploring the many delightful historical colonial buildings, snorkeling in the crystal clear waters of Santa Marta, relaxing on its beautiful beaches, going to the El Dorado Bird Sanctuary, Tayrona National Park, and many other great museums, restaurants and nightlife items.
Tips before traveling to Colombia
Traveling for the first time to Colombia, requires you to familiarize yourself with the most important information and basic tips before traveling, which can help you spend a perfect leisure holiday, here are the most important ones:
Learn some basics of the Spanish language
This is so that you can communicate more with the locals, as well as deter others from trying to take advantage of you as a foreigner.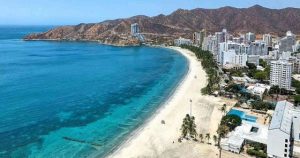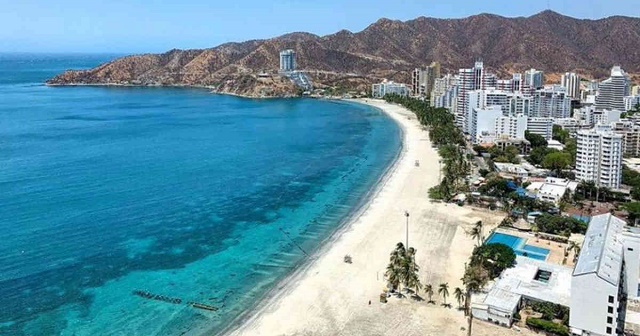 Stay away from drugs completely in Colombia
This is to avoid trouble on your vacation because it is illegal to buy or sell drugs.
Don't fight back if you get robbed
So that you do not feel regret in the end, accept the loss to save your life, do not try to use violence.
Don't make yourself an easy target
Avoid walking around at night with your precious phone, a modern camera or a luxury handbag, in order to avoid falling into a scam or a scam.
Check the ATM
Avoid using ATMs in deserted streets or at night while tourism in Colombia. This is due to the large number of frauds that include installing fake keyboards on ATMs and then cloning cards.