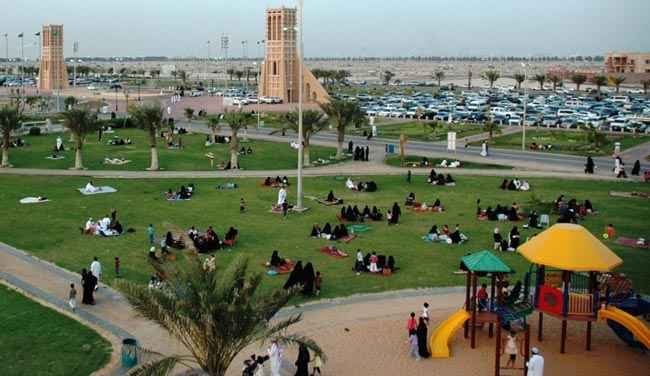 King Abdullah amusement park
King Abdullah amusement park
King Abdullah Park is a wonderful entertainment and tourist destination for all visitors. It is the largest and best park in Riyadh, with an area of ​​about 240 thousand square meters. It also provides green spaces and water spaces as well. It is located in the Malaz neighborhood in Riyadh. It contains many family sessions, chairs and many fun games.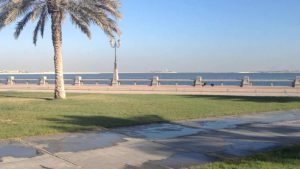 The park is currently witnessing a large number of visitors and tourists who prefer to stay inside for long hours, and the roads leading to it encounter heavy traffic. It also includes walking paths, restaurants and cafes that serve the best food and drinks.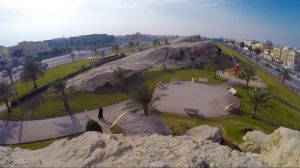 Al Hokair Land Riyadh
Al Hokair amusement park is one of the best recreational and tourist places in Riyadh, as it contains many recreational games in addition to green spaces, facilities, restaurants and others. Al Hokair Land provides a variety of games suitable for large and small, as well as allocating a special and complete area for women. Al Hokair Land is located on the Eastern Ring Road.
It enjoys the spread of green spaces in it that relax souls, and there are many cafes and restaurants that offer delicious meals and distinctive foods. It has restaurants with international brands such as Kudu, Pizza Hut, Subway, Hardee's. Al Hokair Land includes many markets and shops with luxury international brands for shopping.
Peace park
The park is located in the center of the city of Riyadh, it contains green areas covered with palm trees. Take a boat ride around the lake and enjoy the park's landscape.
Landmark Park
The Landmarks Park includes large models that simulate the tourist attractions, whether in the world or in the Kingdom of Saudi Arabia, where the garden area is about 25,000 square meters. The Landmarks Park is considered one of the best and most prominent gardens in Riyadh, located on the Eastern Ring Road in Riyadh. The park extends over an area of ​​25,000 square metres.
It is divided into three sections, the first section includes international monuments, the second includes local monuments, and the third includes landmarks related to the water element. The park includes a beautiful lake on an area of ​​350 square meters next to the cafeteria and mini-market area, where there are beautiful sessions overlooking the lake next to it.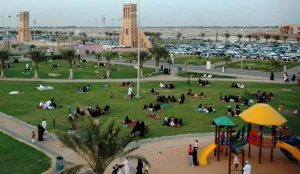 Wadi Namar Dam
Wadi Namar Dam contains a large artificial lake that attracts many tourists and is one of the best tourism destinations in Riyadh, with an area of ​​about 200,000 square meters and a depth of up to 20 meters. The lake is surrounded by a number of palm trees scattered around the lake. It is an open park located south of the Saudi capital, Riyadh. One of the most famous and most attractive tourist attractions for visitors and tourists in the capital, Riyadh.
At the weekend, this eco-tourist site is packed with visitors who enjoy lounging around the park's artificial lake. The park features on-site dirt paths 892 meters long, passing through rock formations, wooded areas, and near a water channel for walking.