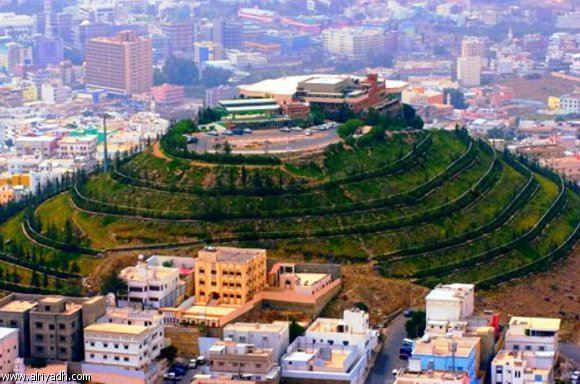 Tourism in Abha is one of the most important summer resorts and tourist cities in the Kingdom of Saudi Arabia
Tourism in Abha is one of the most important summer resorts and tourist cities in the Kingdom of Saudi Arabia
The city of Abha is considered one of the most important summer resorts and tourist cities in the Kingdom of Saudi Arabia, because of its mild climate and its great height above sea level.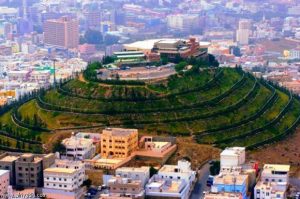 Shamsan Castle
The Ottoman Citadel of Shamsan is one of the oldest and most important historical landmarks of Abha that remain so far, but unfortunately it does not receive sufficient care. This led to the extinction of its features somewhat.
The Ottoman castle of Shamsan has great historical importance, as it was used as a military barracks for several periods in the history of the Kingdom.
Shamsan Ottoman Castle is a rectangular building, consisting of a main entrance, and 3 towers, located on the western side overlooking the city. Inside the castle there is a rectangular courtyard to which all rooms and facilities open. The walls of the castle still exist today, and the main doors are closed.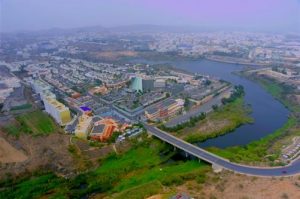 Souda Park
It is located in the village of Al-Soudah, northwest of the city of Abha, and there is Mount Tahlal, which reaches the highest point in the Arabian Peninsula, with a height of 3207 m above sea level. Smells good.
As for "Al-Sawdah" Mountain, the highest mountain peak in Abha and in the Kingdom as a whole, its height reaches more than 3,000 km above sea level, and it is one of the most famous tourist places in Abha and in all of Saudi Arabia.
Dark Aar trees cover all parts of the mountain, along with clouds that appear on the horizon most of the time.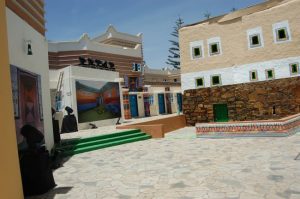 – New Abha City
It is located in the new Abha area, west of Abha city. The new Abha park fulfilled the demands of visitors coming to visit Abha and the demands of the people to provide a comprehensive quality of recreational services.
These services varied in a comprehensive renovation and complete maintenance of the facilities inside the new Abha park and the creation of special sessions for the visitor that provide privacy for visitors with the provision of restaurants and distinct café sites overlooking the watery dam lake and sites for the mhilah among the trees with a vast extension with a view of the lake, and finding the latest electronic games In a distinguished lounge, next to a PlayStation lounge, for young men and women.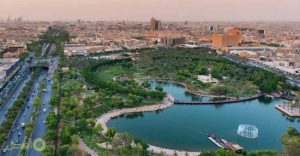 Abu Khayal Park
Abu Khayal Park Abha is one of the most wonderful places of nature in the city of Abha, Saudi Arabia. On the garden during the winter seasons, you feel as if you are seeing a wonderful painting.
Abu Khayal Park is located on the Abha Ring Belt. The park overlooks the slopes of Aqabat Dhala from the western side and the city of Abha from the eastern side. Thanks to the wonderful views and scenes of the park, it is considered one of the best tourist attractions in Abha, but rather one of the best tourist attractions in all of Saudi Arabia.