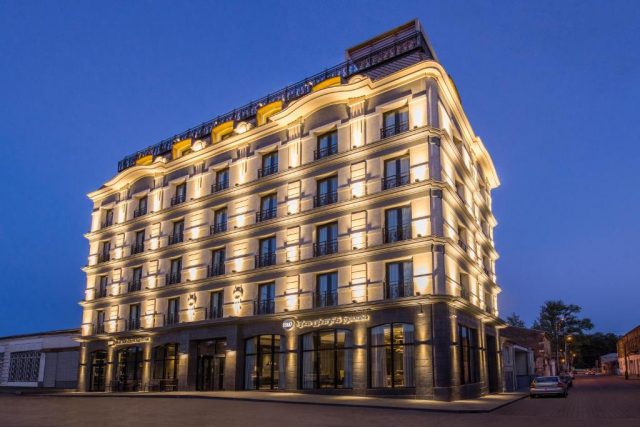 Old Town Hotel is one of the best hotels in Kutaisi
Old Town Hotel is one of the best hotels in Kutaisi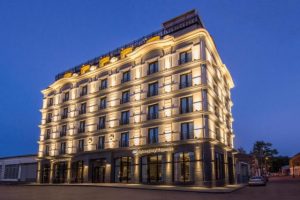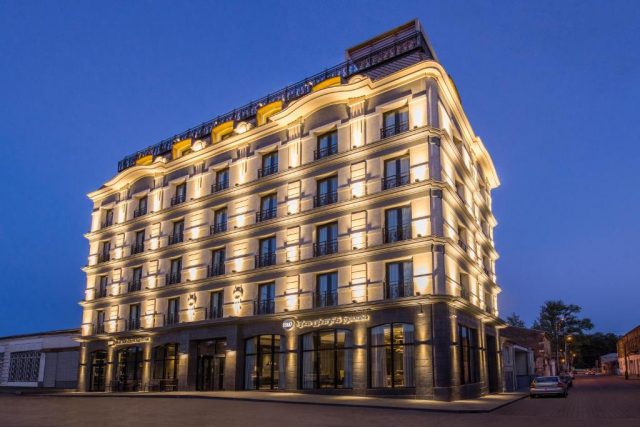 Old Town Hotel
Kutaisi Hotels
Kutaisi Hotels
The Old Town Hotel is considered one of the best hotels in Kutaisi. It is classified as a three-star hotel. It enjoys an excellent location in the historical city center, only 300 meters from the Titre Bridge, and only about one kilometer from the Kutaisi Train Station. The nearest airport is Kutaisi International Airport.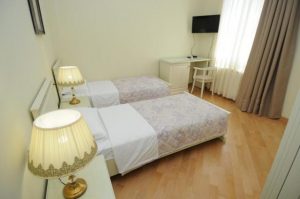 The hotel offers an excellent restaurant serving a varied mixture of Georgian delicacies along with some excellent European dishes, a wonderful continental breakfast every morning at the property, and a dedicated tour desk, which does many sightseeing tours in Kutaisi and Sataplia Caves.
The hotel has an overall rating of 8.3 based on reviews of price, location and cleanliness, read more.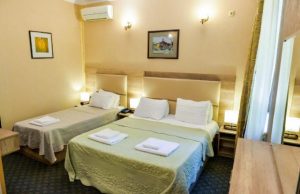 Imperator Palace Hotel
Kutaisi Hotels
Kutaisi Hotels
Imperator Palace Hotel is one of the best hotels in Kutaisi. It is classified as a 3-star hotel, and enjoys a great location very close to the city center, only 500 meters away, while it is only 650 meters from Tetri Bridge.
The hotel is located about 22 km from Kutaisi International Airport, which is the closest airport to the property.
The hotel offers a wonderful bar that serves special drinks for visitors, and their favorite according to their desires, and a restaurant that serves delicious Georgian and international dishes, and offers many excellent hotel services, the most important of which is currency exchange and others.
The hotel received an overall rating of 8.4 based on price, location and cleanliness ratings