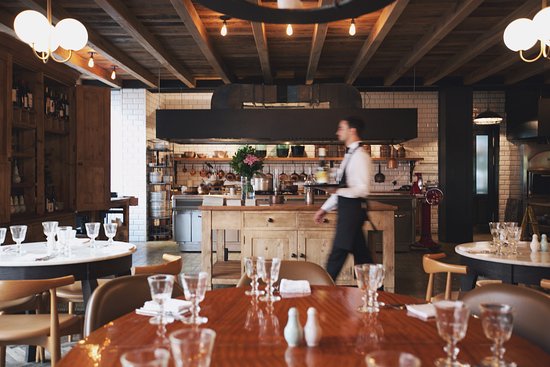 MAFSHALIA Restaurant is another very cheap place for those who
MAFSHALIA Restaurant is another very cheap place for those who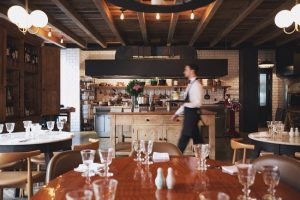 MAFSHALIA
MAFSHALIA Restaurant is another very cheap place for those who like to taste authentic Georgian cuisine.
Including the main course, a dish of corn meal with light Georgian cheese, which is a great choice if you are looking for a light meal.
Besides Elarji, there are also other dishes known throughout the region.
Linville Café
With its elegant and cool ambiance, Café Linville caters to the special tastes of tourists and locals, offering an unforgettable and alternative experience in Tbilisi.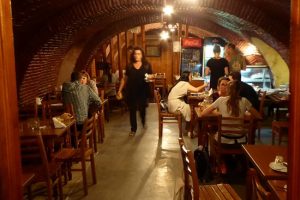 The café's furniture, antique chandeliers, ornate wallpaper and tablecloths create an incomparable ambiance in all three small rooms of this romantic café.
This is in addition to the ambient jazz and Georgian-European menu, including delicious crepes, and in general Café Linville is the place where you can discover the vibrant local life of Tbilisi.
CHEMO KARGO
This restaurant is a very ideal choice for budget travelers, besides, the menu here is very diverse and offers great Georgian and European recipes.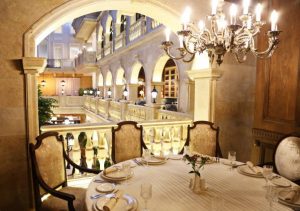 Even if you are traveling with a group of friends, here you can try an array of dishes perfect for groups.
Including a chicken platter with sausage, vegetables and chips, which start at 25 lari ($9.71) and go up to 58 ($22.52).
Amira Restaurant
One of the most famous Arabic restaurants in Tbilisi, which offers a large and varied number of delicious dishes from the ancient Lebanese cuisine, and despite the variety of dishes on the restaurant's menus, the steak dish is one of the best dishes in the place.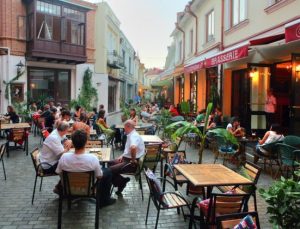 Restaurant Rating:
It was rated very well in terms of cleanliness and service.
Working hours: Daily 11:30 AM – 11:45 PM
the phone:
00995599179699
Spice Garden Restaurant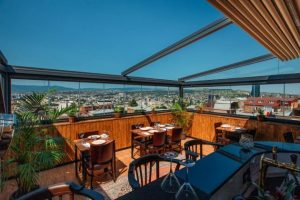 One of the best halal restaurants in Tbilisi that serves a variety of Indian cuisine, and offers many types of delicious appetizers, and the curry dish with rice is one of the restaurant's best dishes that it is recommended to try.
Working hours: Daily 11:00 AM – 11:50 PM
Phone: 00995539000786