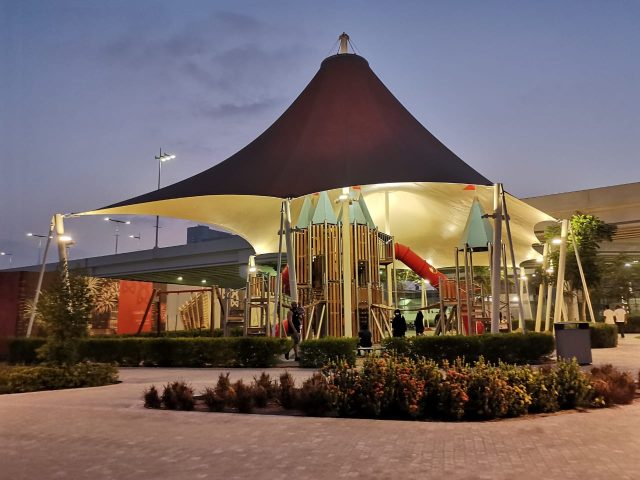 Among the restaurants available on the island is the Zuma
Among the restaurants available on the island is the Zuma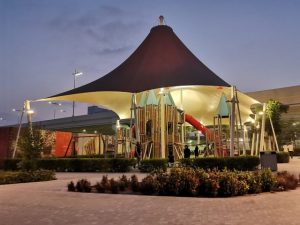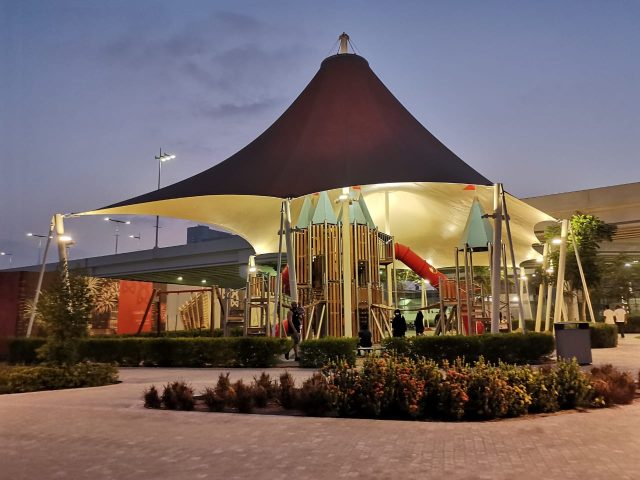 restaurant, which specializes in Japanese cuisine, the Koya Abu Dhabi restaurant for various dishes, as well as the Off the Hook seafood restaurant.
Visit Al Maryah Island Family Park
Al Maryah Island in Abu Dhabi
Enjoy the company of your children and your family, and spend fun times in a charming green space, supported by a large area for children's games and entertainment, including simple kinetic games, and games suitable for all age groups, and there are widespread comfortable seats to sit on.
The park is completely safe and includes shaded places and tables for visitors to eat at. There is also a track for walking, cycling and exercising.
Attending special events
Abu Dhabi Al Maryah Island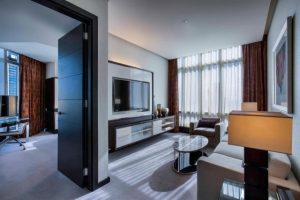 Continue the joyful journey on Al Maryah Island, and do not miss attending the most important events that take place throughout the year, the most important of which are New Year's celebrations, autumn and Halloween celebrations, the Winter Festival, as well as the National Day celebrations. You can see the events in many places on the island, as well as what can be attended in Public places such as the waterfront and the Galleria Mall.
Stay on Al Maryah Island
If you prefer tranquility and sophistication, as they meet on the land of one island, stay in a luxurious and modern area in all its directions. Al Maryah Island includes high-quality housing units, large spaces, in addition to a variety of housing places inside and on the outskirts of the island.
There is also a group of international luxury hotels on the island, most notably the Rosewood Abu Dhabi Hotel and the Four Seasons Hotel.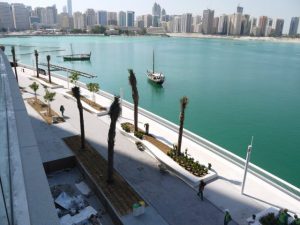 Facilities on Al Maryah Island, Abu Dhabi
Cleveland Clinic Hospital
Hotels / hotel apartments / modern residences
Restaurants and cafes
Galleria Mall and shops
Gardens and parks
Green spaces
Great sea front
Al Maryah Island Abu Dhabi website
The island is located in the heart of the Emirate of Abu Dhabi, specifically in the north-east, and is about a 30-minute drive from the Capital International Airport. To see the location on the map, click here.
Hotels in Al Maryah Island, Abu Dhabi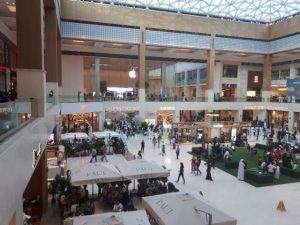 Rosewood Abu Dhabi Hotel
A luxurious 5-star hotel, located on Al Maryah Island and directly connected to the Cleveland Clinic Abu Dhabi and the Galleria shopping destination. It includes modern facilities to serve visitors, including a swimming pool, a spa and wellness center, and a fitness center, read more.
Four Seasons Hotel Abu Dhabi
A distinguished 5-star hotel, the rooms are characterized by extended views of the city's skyline and the Arabian Gulf, the hotel offers 6 different restaurants and an outdoor swimming pool, and it is connected to the Galleria Mall through air-conditioned corridors