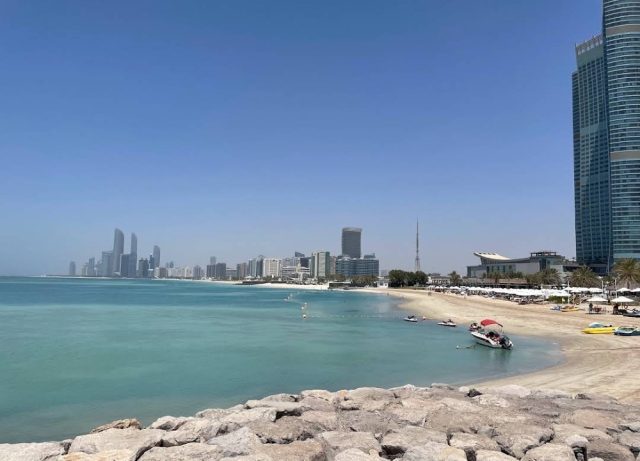 Do not miss one of the most important distinctive beach
Do not miss one of the most important distinctive beach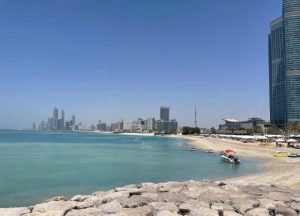 activities, which is renting a small and elegant boat to go out on a cruise around the Corniche Beach, either alone or accompanied by one of your friends. You can also rent a private yacht and spend your day in complete calm in the middle of the sea with hot meals and drinks.
the shopping
Enjoy spending an integrated trip. Many beach visitors go to it thanks to its available facilities, including some shops located on the beach and also in the nearby Corniche area, through which you can buy amusing beach tools, beachwear, souvenirs and more.
Availability of facilities
Corniche Beach, Abu Dhabi
The Corniche beach is distinguished by the availability of public facilities on the beach, which allows the visitor to have a successful and comfortable picnic, as there are clean toilets, a walkway, shops, restaurants and cafes, a mosque, outdoor seating, public parking, and finally a green space that increases the beauty of the place and trees surrounding it and chairs for rest.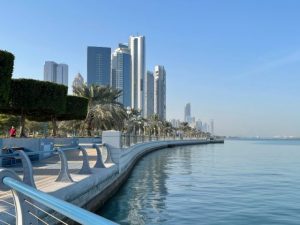 Abu Dhabi Corniche Beach
Corniche Beach is located on the eastern side of the city, in the Bateen Street area, near Sheikha Fatima Bin Mubarak Park. To see the location on the map, click here.
Corniche Beach Abu Dhabi working hours
The beach operates from 7 am to midnight, but swimming ends at sunset.
Hotels near Corniche Beach, Abu Dhabi
Rosewood Abu Dhabi Hotel
A hotel distinguished by modern facilities and modern décor, classified as a 5-star hotel, connected to the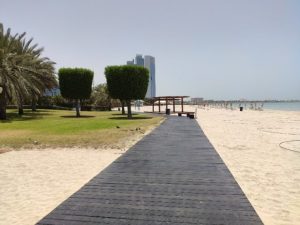 luxurious shopping destination Galleria, and includes various facilities, including 8 restaurants and lounges, providing a unique dining experience for guests, read more.
The St. Regis Abu Dhabi Resort
A luxurious 5-star resort, with authentic Arabian hospitality. The rooms also have a wonderful view of the attractive Abu Dhabi Corniche, and there are various facilities, most notably 3 swimming pools and a fitness center.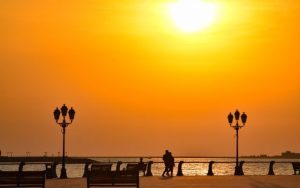 Drink your favorite drink
There is nothing better than relaxing and having your favorite drink, whether on the beach lying on a chair or in the sand, or heading to the beach café with a distinctive view of the sea, and you can also have snacks.