designed for the comfort of viewers, while providing all
designed for the comfort of viewers, while providing all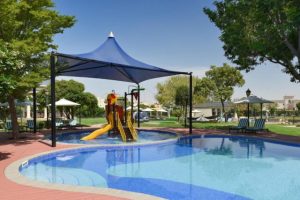 cinema services, and it is located on the ground floor near
IMAX cinema
IMAX Qatar Cinema
IMAX cinema
An exciting cinematic experience that you can enjoy here at Villaggio Doha Mall, where the cinema provides the largest and most advanced screen in the world, in addition to seats designed for the comfort of viewers, while providing all cinema services, and it is located on the ground floor near Gates 1 and 5.
Villaggio Mall services
The mall offers services that allow visitors to enjoy spending more time inside the mall, including:
Wifi throughout.
Automated teller machines.
Car parking, valet and cleaning services.
Lost and Found Department.
Information guide screens to help you find your favorite store directly.
prayer rooms.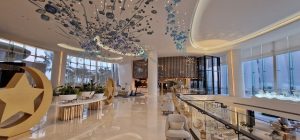 Wheelchairs for people of determination and the elderly.
Villaggio mall timings
The mall operates in two shifts throughout the week. The first period is from 10 am to 3 pm, and the second period is from 7:30 pm until 1 am the next day, but the working hours of entertainment venues vary according to the nature of each.
Also, do not miss an experience: Doha theme parks
Villaggio Mall location
Villaggio Doha Mall is located on Al Waab Street, in the western part of the city, inside (Aspire Zone), and you can know the location and surrounding places in more detail through the following map.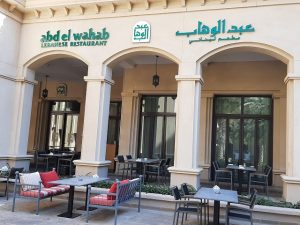 Hotels near Villaggio Mall
The mall area is a vital area, so; We find many Doha hotels that offer the best services, and the closest ones are:
Azizia Boutique Hotel
Azizia boutique
Azizia Boutique Hotel
It is located in the same area (Aspire Zone), 2.3 km from the mall, and because it is a 5-star hotel, it provides all the necessary services for accommodation, including a restaurant, a spa, and a swimming pool, read more.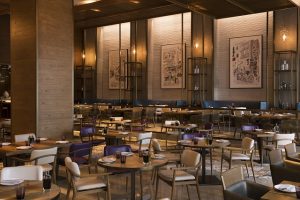 The Doha Torch
One of the finest 5-star hotels, located on the same street as Flagio Doha Mall on Al Waab Street, it offers perfect accommodation and wonderful views of the
For a city, garden, or lake, it also offers an outdoor pool, spa, and fitness center. Read more.