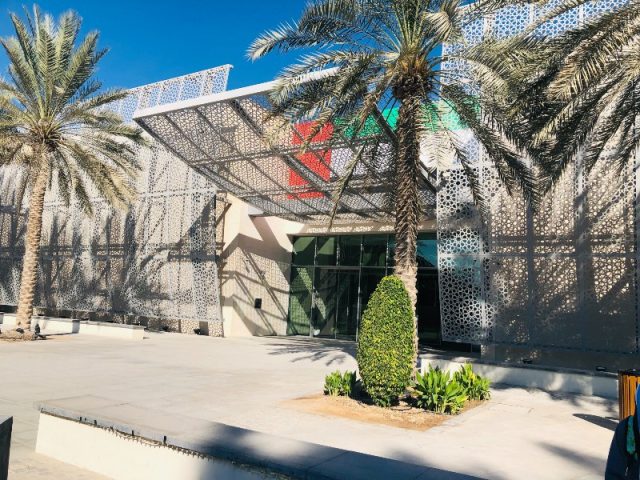 Manarat Al Saadiyat Abu Dhabi is characterized by the diversity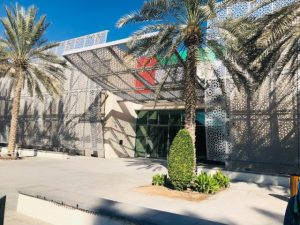 activities that combine entertainment and learning. It is one of the most important cultural, arts and tourism facilities in Abu Dhabi. It aims to develop talents and develop hobbies to reach professionalism. It includes many facilities in which trainings, workshops and lessons are held.
It is also concerned with the entertainment aspect as well in terms of celebrations in public and private events, and there is also an area for eating and resting, exchanging opinions and gaining mutual experiences among the attendees.
Discover Manarat Al Saadiyat Abu Dhabi
Learn about the most important recreational and cultural activities within the facilities and working hours, as follows:
The most important activities in Manarat Al Saadiyat Abu Dhabi
The following are a group of the most important activities that must be practiced when visiting: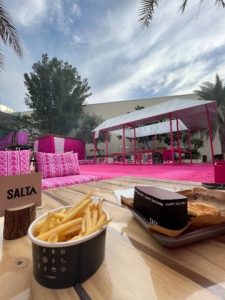 Join the Art Studio
Manarat Al Saadiyat in Abu Dhabi
Enjoy practicing your favorite hobby and unload your artistic energy in the Arts District. The boundaries of this studio do not stop at a specific area, as it includes many types, including printing, drawing, coloring, sculpting and building, in addition to making dolls, making paper figures, making ceramics manually and many more.
For this purpose, Manarat Al Saadiyat provides workshops equipped with modern tools, and includes spaces for all ages for group or individual work, and there is a special hall for explaining art lessons.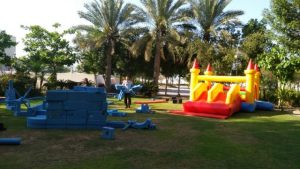 There is also an arts residency program that aims to provide emerging artists with training, mentorship and future employment opportunities.
Winter camp for children
Bring your children to gain artistic experiences that stimulate ambition and future thinking in them, as the winter camp focuses on children from 6 to 12 years old, and during the training period the child learns many types of arts such as drawing and photography and using and discovering their skills with skilled trainers.
Visit the photography studio platform
Manarat Al Saadiyat Abu Dhabi
Excel in the hobby of photography, as starting from the studio area you will be able to make it a primary or secondary task, or use it in your own events, as it mainly aims to develop the talents of local and visitors photographers and teach them professional skills with the latest technologies in the labor market.
This is done by holding inspiring workshops, hosting distinguished art exhibitions, and providing the latest facilities to invest in their talents and enhance their creative aspirations in documenting the aesthetics of life around them.
One of the most prominent activities of the studio is Encounters for Photography, which is a bi-weekly program of sessions, meetings, workshops and photography tours, organized by the photography studio, and obtaining support from experienced professionals in the shops.
Entertaining children
Abu Dhabi lighthouse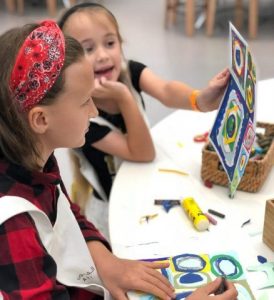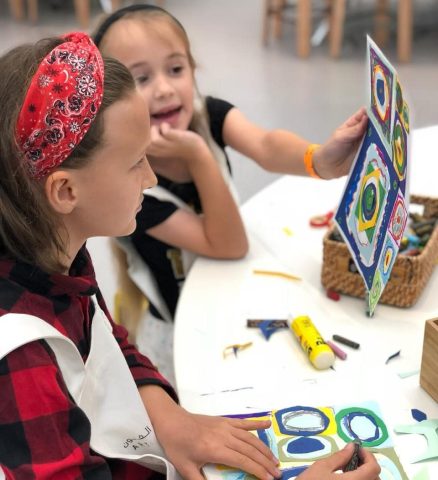 There is a large share for children in the Saadiyat Center. In addition to arts and culture, there is a wonderful area full of kinetic games and bouncers, as well as smart games that develop their thinking, in order to empty their energy and use it in a useful and safe way.