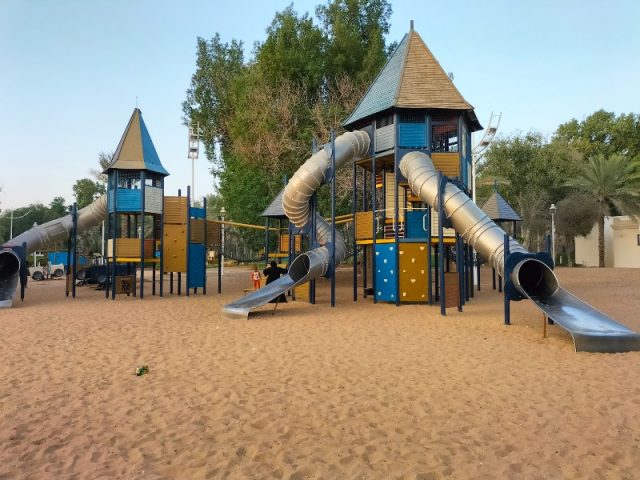 And whether you prefer to walk in the morning or in the evening,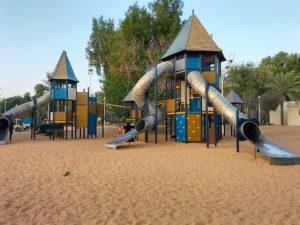 the walking paths are equipped with short lampposts, so that you can enjoy a quiet night stroll.
Entertaining children
Al Wathba Park in Abu Dhabi
Bring your children to Al Wathba Park and let them set off in their own area. The park includes a good space on which a group of entertaining games settle that motivate them to release their kinetic energy. It is also safe and parents can monitor their children by sitting around them on the garden chairs, which are widely spread and there are shaded chairs. .
Visit the park library
Al Wathba
If you are a fan of reading, there is a large and distinguished library in Al Wathba Park that displays a large collection of books and novels available to everyone, and it also provides a calm and comfortable atmosphere for reading and satisfying the spirit and mind, and it provides free internet, as it works with cooperative supervisors, and there is also a children's pavilion. A hall for work and meetings.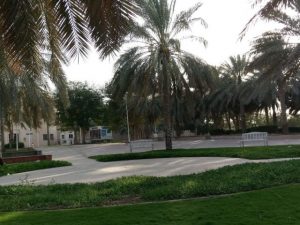 Availability of facilities
The facilities vary within the park to ensure its visitors the pleasure of strolling in comfort, especially since its location is somewhat far from public facilities, including many car parks, a chapel for men and another for women, toilets, a cafeteria serving fast food and hot and cold drinks, barbecue facilities, seating areas, a library, and areas for games.
Entrance prices to Al Wathba Park, Abu Dhabi
The park is a public place open to all without imposing any fees for entry or use of the facilities.
Al Wathba Park Abu Dhabi
The park is located in the Al Wathba region in the Emirate of Abu Dhabi. To see the location on the map, click here.
Al Wathba Park working hours Abu Dhabi
The park operates according to the following schedules: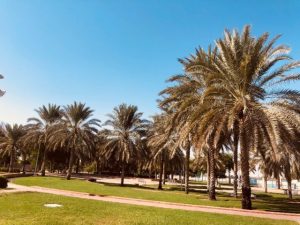 Monday – Friday: from 8 am to 10 pm
Saturday and Sunday: from 9 am to 11 pm.
Hotels near Al Wathba Park, Abu Dhabi
Al Wathba Resort, a Luxury Collection Desert Resort & Spa
A luxurious 5-star resort in Abu Dhabi. The breakfast features a vegetarian and American menu, and it includes a variety of facilities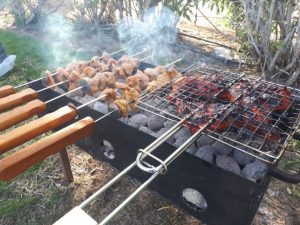 to serve visitors, most notably two swimming pools, a fitness center, a wellness center, a spa, and a restaurant. Read more.
Have a barbecue
Al Wathba Abu Dhabi
Prepare to eat the most delicious meals that you will make yourself in the barbecue facilities inside the park and outdoors. Many visitors are keen to visit the park because of its barbecue facilities.