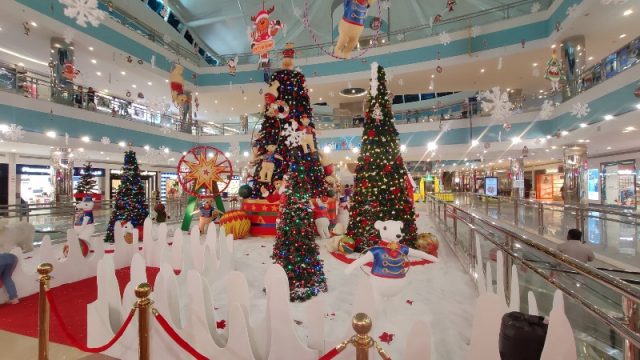 Eat delicious desserts at Dunkin' Donuts, Baskin Robbins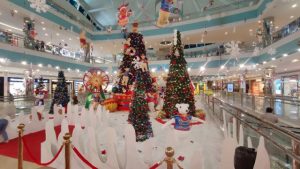 Cinnabon Café, buy nuts at Al Rifai Roastery, and finally have your own coffee at Starbucks.
Visiting entertainment facilities
Bring your children and enjoy together in the entertaining entertainment facilities, including the Red Sea Beach, which is suitable for young children because it includes simple and kinetic games, and Sparky's Park is the ideal place to entertain all family members, and it has bowling alleys, 4D cinema, and games halls for all ages.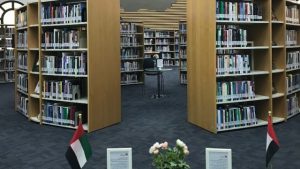 Attending events
Mushrif Mall, Abu Dhabi
Do not miss attending the Mushrif Mall events in which celebrations and competitions are held. The mall is furnished with decorations appropriate to the event, in addition to the offers and discounts that the visitor gets at these times.
Including New Year celebrations, the holy month of Ramadan, Eid al-Adha and Eid al-Fitr, and distinguished national occasions.
Shopping of foodstuffs
Buy home supplies from the foodstuffs that you will find in the LuLu Hypermarket, which provides meat and poultry products, canned food and sweets, in addition to the fresh fruit and vegetable section, as well as baked goods, spices and much more.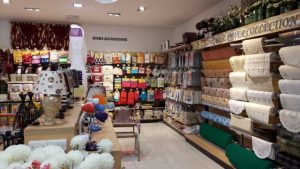 Al Mushrif Mall Abu Dhabi location
The mall is located on Sheikh Rashid bin Saeed Street in Hadbat Al Zafarana in the Emirate of Abu Dhabi. To see the location on the map, click here.
Mushrif mall working hours abu dhabi
The mall operates daily according to the following timings:
Sunday – Thursday: from 10 am to 10 pm.
Friday and Saturday: from 10 am to 12 midnight.
Hotels close to Al Mushrif Mall, Abu Dhabi
Novotel Abu Dhabi Al Bustan
A luxurious 4-star hotel in Abu Dhabi, located 1.8 km from Al Mushrif Mall. It has a variety of facilities, including an outdoor swimming pool, a fitness center, a spa center and provides Wi-Fi. Read more.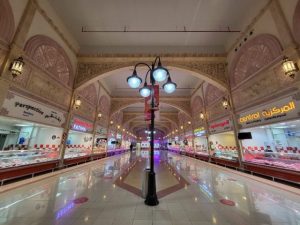 Andaz Capital Gate – Hyatt Hotel
A wonderful and distinctive 5-star hotel. It is located in the Capital Gate Tower building. It features a view of the sea. It also includes various facilities to serve visitors, including a fitness center and a restaurant.