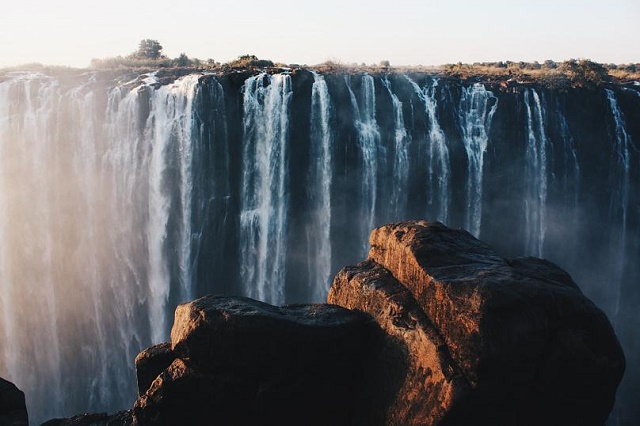 Tourism in Zimbabwe and the most important tourist destinations to visit
Zimbabwe is the trump card among many tourist destinations. It is one of the unique and ideal tourist destinations for nature lovers. That's where the vast expanses of lush green wilderness and bird life are. In addition to its five magnificent national parks, each one offers you a unique safari experience. If you are thinking about travel and tourism in Zimbabwe, here is this article to learn about the best and most beautiful 7 villages and tourist cities in Zimbabwe that we advise you to visit, as well as to find out the most important tips and information that you should know before traveling…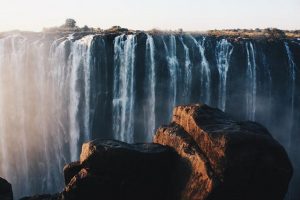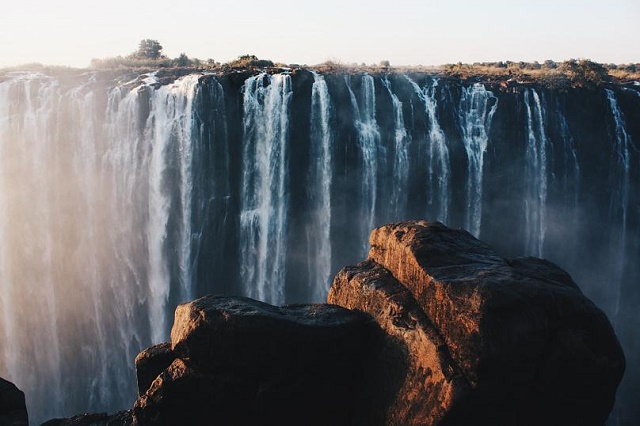 Zimbabwe is called the "world of wonders", due to its countless natural and cultural wonders. Moreover, its desert environment is ideal for safari trips all year round. As well as doing many exciting adventures among a distinguished group of wild animals. It is an ideal destination for exploring nature with its lush green forests such as teak woods, hills, rivers, and waterfalls such as Victoria Falls, one of the Seven Wonders of the World. In addition to deep caves, high mountains, rugged eastern highlands, and many other beautiful tourist attractions.
Tourism in Zimbabwe
Discover tourism in Zimbabwe
The decision to travel for tourism in Zimbabwe requires you to familiarize yourself with its nature, and a lot of information and advice before traveling. As well as good planning for your tourism program, and getting to know the most important tourist destinations in it. Through the following lines, explore tourism in Zimbabwe…
Where is Zimbabwe?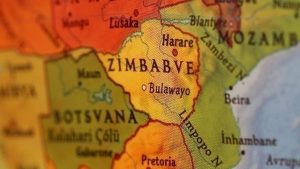 Zimbabwe is located in southern Africa, between the Limpopo Rivers in the south and the Zambezi rivers in the north. It is bordered by Mozambique to the northeast, South Africa to the south, Botswana to the southwest, and Zambia to the north and northwest.
Best time to travel to Zimbabwe
travel to zimbabwe
The best time to travel to Zimbabwe is during the months (April/May/August/September). These four months provide tourists with a favorable climate for tourism and exploration without any difficulties.
And the most suitable season for traveling to Zimbabwe varies, according to your choices and what you want to do in terms of leisure and tourism activities. It is worth noting that Zimbabwe enjoys high temperatures throughout the year, and is characterized by two unique seasons, which are "dry winter – wet summer". The following is an explanation of the nature of each season of the year to enable you to determine the most suitable season for you:
The rainy season starts from (December to March):
It is the least attractive to tourists, during that time the weather is more humid, and the rain usually falls at noon. The tourist can enjoy doing many enjoyable winter tourism activities.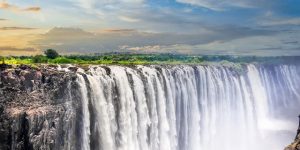 Tourist peak season (from April to June):
This is the best time to visit Zimbabwe, as the mighty Zambezi River fills with water and makes Victoria Falls at its most spectacular. Which allows you to take the most wonderful souvenir photographs. This is in addition to attending the annual Jazz Festival, and the Harare International Arts Festival. As well as enjoy watching wildlife and its wonderful animals, and enjoy the nightlife.
Dry season (May to October):
This season is considered the best time for a magical safari trip in Zimbabwe, and it is one of the most crowded seasons with tourists, and the highest prices for hotels and flights. This season allows you to enjoy a variety of diverse tourist activities, in an amazing natural environment. In addition to the possibility of attending the Zimbabwe International Book Fair and the annual Zimbabwe International Film Festival. You can also climb mountains, visit bodies of water and watch the beautiful sunset.
November:
This month is characterized by distinctive traditional and cultural festivals, and the most important thing you can do is attend the traditional indigenous dance festival, and learn about the culture and traditions of the friendly Zimbabwean people. As well as the possibility to attend the Harare International Food Festival and many other Zimbabwean festivals and celebrations.
The language in Zimbabwe
There are 16 official and primary languages ​​in Zimbabwe, the most important of which are English, Shona and Sindebele. However, English is spoken by a minority of less than 2.5% of the population. And the rest of the population speaks languages ​​such as Shona, with 70% of the total population. For Sindebele speakers, the rate is estimated at 20%.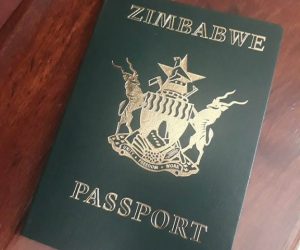 Zimbabwe tourist visa
The requirements for obtaining a Zimbabwe visa are:
Fill out the Zimbabwe e-Visa application form, pay its value and copy it.
A passport valid for at least 6 months after return from Zimbabwe.
Zimbabwe requires several unused passport pages, allowing for any necessary stamps to be placed upon arrival or departure from the country.
Proof of residence to obtain a travel visa, the dates in this document must match the dates of travel specified.
Check with your airline in case of connecting flights overseas as part of your trip to Zimbabwe, as the countries through which your destination is transiting may require a visa.
separate travel.
Conducting a recent PCR test 48 hours before entering the country.
The ideal period of tourism in Zimbabwe
The ideal duration of Zimbabwe tourism, depends on the season you will choose and what you intend to do. If you are planning to explore the charming Victoria Falls, we recommend that you spend seven days to enjoy exploring the waterfalls, and the prominent landmarks in the surrounding area. As well as taking safari trips, hiking through the many paths, going for a boat cruise in the early morning, or bungee jumping and gliding on the slopes at high speeds, if you are a fan of exciting adventures.
If you are only staying for three nights/four days, you can do many fun activities in Zimbabwe. For example, visiting Chobe National Park, which allows you to explore the wildlife and see elephants, buffaloes, crocodiles, deer, giraffes, mink, hippopotamus and many more. In addition to migratory birds, take a cruise to watch the sunset on the Zambezi River. And don't miss a visit to Livingston Island and a swim in the famous Devil's Pool in Victoria Falls.
If your trip is 10 days, in this case you have plenty of time to enjoy the most beautiful times inside the wonderland. In addition to all of the above fun recreational activities, you can take a helicopter flight to get the enchanting panoramic views from the top. And do not miss a shopping tour in the local markets, and buy souvenirs, especially unique handicrafts. This is as well as going to Zimbabwe's largest Hwange National Park, which offers you the best walking safari and is home to 100 different species of mammals and 400 species of birds.
And the longer the period, the greater the variety of recreational activities that you can do. Zimbabwe is one of the ideal country to spend the most wonderful tourist holidays that you can never forget.
How much does tourism cost in Zimbabwe?
The cost of tourism in Zimbabwe varies depending on the season in which you will be traveling. It is a medium-cost tourist destination, where the average cost of accommodation ranges from 14 to 120 USD per night.
The average cost of food in Zimbabwe per day is less than $10 for fast food per person, the food is cheap.
The cost of renting a car in Zimbabwe is (181/47) USD.
Prices of transportation and fuel in Zimbabwe from (1/ 40) US dollars.
The cost of recreational activities and sports games from (2/ 20) US dollars.
The cost of tourism in Zimbabwe is moderate, allowing you to enjoy a pleasant holiday.
Transportation and transportation in Zimbabwe
Transportation in Zimbabwe
Zimbabwe includes a variety of transportation and transportation, which you can use to move easily and quickly between Zimbabwean cities, including:
Railways:
Most trains in Zimbabwe are sleeper wagons, providing passengers with clean pillows, sheets and blankets. In some areas, passengers can expect monkeys to rise to the surface. Traveling by train is a cheap and excellent way to see the picturesque Zimbabwean countryside.
buses:
There are two main types of buses in Zimbabwe, the "express buses" and they run on a fixed schedule, and you must buy tickets in advance. And "local buses", which have no timetable, are available in the markets and in the center of major cities, and their prices are cheap.
Car Rental:
There are many large car rental companies in Zimbabwe, and they are the best way to get around the cities, and for road travel, but make sure you carry enough cash to fill your tank, as most gas stations do not accept credit cards.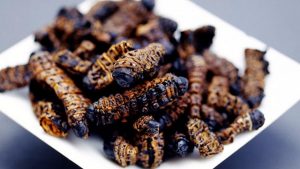 Food and drinks in Zimbabwe
food in zimbabwe
Corn is the main ingredient and main ingredient in Zimbabwean cuisine. It is used in many different dishes. It is noted that Zimbabwean food was influenced by English food as a result of the British colonization of the country. You will find an abundance of local and international cuisine, and among the most important traditional foods in Zimbabwe are:
Sadza: The most famous and popular dish in Zimbabwe is a thick porridge-like corn meal, shaped into a ball and dipped in meat, sauce, broth, vegetables or yoghurt.
Buta is a porridge flavored with peanut butter, butter, milk or jam and is usually eaten for breakfast.
Nahdizi: It is a soup made from wild mushrooms.
Dovi: It is a traditional soup made of peanut butter with meat and topped with crocodile meat or vegetables.
Mambobo Sweet: Since papaya is one of the main crops in Zimbabwe, locals prepare it into a delicious dessert.
Mazo Orange: It is a favorite drink in Zimbabwe, as it is unique in its kind and consists of a group of fresh fruits.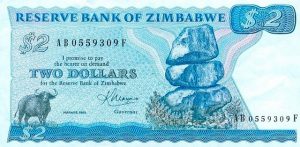 The official currency of Zimbabwe
Zimbabwe currency
The Zimbabwean dollar is the official currency in Zimbabwe. It is divided into one hundred cents. It is issued by the country's central bank. It was suspended in 2009 and replaced by a group of currencies from different countries, led by the US dollar. It is currently the official currency in the country. In addition to the South African rand, the Indian rupee, the Australian dollar, the Chinese renminbi, and the euro.
Communications and the Internet in Zimbabwe
Zimbabwe has recently had a very rapid expansion of telecommunications. This means that the Internet has become the most affordable, cheapest and easiest way to communicate inside and outside Zimbabwe. There are many leading communication networks and technology in Zimbabwe, including:
GSM
Econet
Net One
Telecel
All of them are companies that provide many services and offers, and they have a wide network coverage in Zimbabwe
boy.
Distance between the most popular cities in Zimbabwe
You can move between cities in Zimbabwe with ease, to enjoy watching the most beautiful sights in it. Here is the distance between the most famous Zimbabwean cities:
From Harare to Bulawayo 368 km / 229 miles.
Capital to Qinhui 105 km / 65 miles.
From Harare to Kariba is 279 km / 173 miles.
The capital, Harare, to Masvingo, is 250 km / 155 miles.
Rent a car in Zimbabwe
Renting a car is the best option for exploring Zimbabwe, especially its charming landscapes and diverse nature. Self-driving in Zimbabwe is not difficult except in Harare, which makes you need to hire a driver as well. The country has many reputable car rental companies, from which you can rent. Here are the most important tips that you should know before renting a car in Zimbabwe:
car selection
When renting a car in Zimbabwe, you should check the areas you intend to visit. For tourism, you should choose a medium-sized four-wheel drive Sarah, so that you can easily navigate some rugged terrain, without facing any difficulties. And the tires should be very good, as well as the need for a spare wheel and other accessories.
insurance coverage
I am keen to rent a car with full insurance coverage. This must be ensured, especially in case of accidents, God forbid. So read the contract very carefully, as some companies do not cover certain types of accidents.
Choose a reputable company
We highly recommend choosing a reputable and reliable car rental company, based on customer reviews. And you should stay away from companies that do not offer the opinions of their customers.
fuel
Make sure to rent a car with a full tank, as the fuel supply in Zimbabwe is usually erratic. So that you can start your journey without the need for fuel and also have a plan for the next packing at the next place you intend to go.
safety precautions
Rent a car with GPS, so if you have any trouble they easily spot where you are and send you help. Also, make sure the car has a working fire extinguisher.