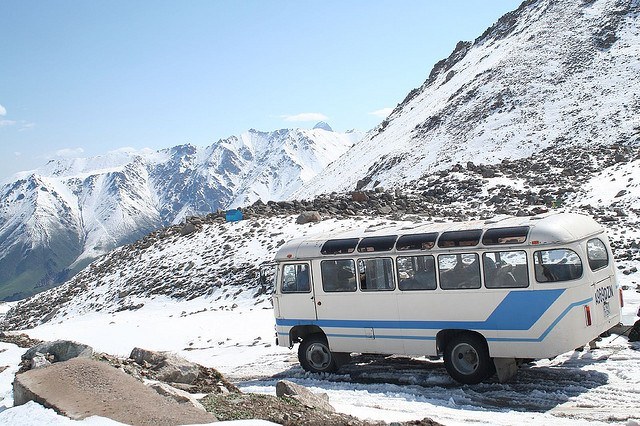 Transportation and transportation in Kyrgyzstan
You can easily move between the main cities of Kyrgyzstan, and see the tourist attractions through the country's various means of transportation. The following are the most important means of transportation in Kyrgyzstan: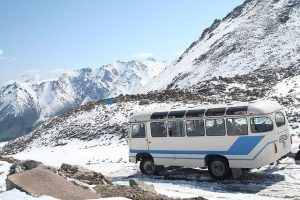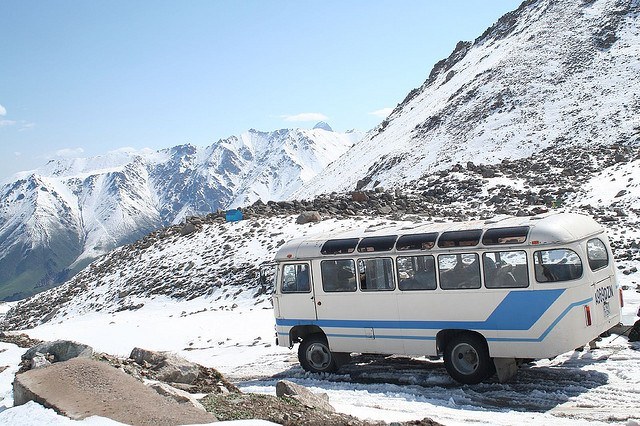 buses:
Big buses and minibuses are located at bus stops, and they have fixed timetables that you should know. It is a reasonably priced means of transportation.
Taxis:
You can get around in Kyrgyzstan using taxis, but they are very expensive. But it is very convenient and fast at the same time.
car rental:
Self-driving is a great way to get around in Kyrgyzstan, but it's an expensive but fun way.
the train:
Kyrgyzstan has only one train rail, connecting the cities of Bishkek and Balikchi, but it takes about 5 hours. So travelers prefer to take buses better, as it only takes two hours.
Air transport:
There are many flights connecting many major cities in Kyrgyzstan. Which you can use to move around the country faster and more comfortably, but at a greater cost.
bike:
Kyrgyzstan is popular for long-distance cycling. It is one of the wonderful means of transportation in the country, which you can use to reach the destinations you want through roads that are impossible to reach by car.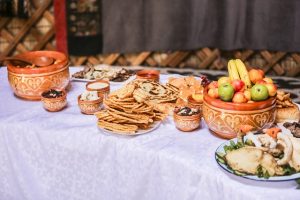 Food and drinks in Kyrgyzstan
Food in Kyrgyzstan is diverse, and its dishes are influenced by the cuisine of Russia, China, Tajikistan, Turkey and Uzbekistan. Kyrgyzstan's cuisine is completely dependent on dairy and meat products due to its beautiful rural and nomadic history. Here are the most important and most famous traditional dishes of Kyrgyzstan, which we advise you to try during your vacation:
Beshbarmak:
It is one of the most famous and best food in Kyrgyzstan, and is considered the country's national dish. It consists of horse, lamb or beef with noodles in onion broth and eaten by hand.
Plov:
Rice mixed with boiled or fried meat, as well as onions, carrots and garlic, all cooked in a hemispherical metal pot called kazan. It is one of the most famous delicious Kyrgyz dishes.
Kuurdak:
It is one of the most delicious and most famous dishes in Kyrgyzstan, which is grilled lamb, fat and onions with a little vegetables such as potatoes or carrots.
Dimlama:
It is a vegetable stew with lots of potatoes, carrots, peppers and a little meat.
Oromo:
A delicious dish consisting of layers of thin dough, stuffed with a mixture of cabbage, carrots, onions and meat, the fillings vary according to taste.
Manty:
One of the most important and popular dishes in Kyrgyzstan, it is dumplings filled with meat. It is steamed.
Samsa:
It is a delicious meat pastry that is very popular throughout Central Asia. And one of the light dishes in Kyrgyzstan.
Kurut:
They are tiny balls of hard white cheese made from curd or yoghurt, and are Asia's favorite dairy snack.
Most popular drinks:
Among the most famous drinks in Kyrgyzstan are "tea, coffee, drinks made from herbs and spices, and some other drinks, but most of them are alcoholic."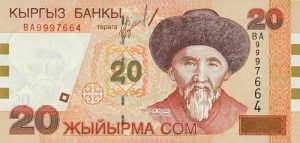 The official currency of Kyrgyzstan
The Kyrgyz Som is the official process used within the Kyrgyz Republic. So be sure to change the currency during tourism in Kyrgyzstan.
Communications and the Internet in Kyrgyzstan
There are many types of telecommunications companies in Kyrgyzstan, to facilitate the process of communication inside and outside the country, and the most important of these companies are:
BEELINE Company:
It is one of the largest telecommunications companies in Kyrgyzstan, which provides the widest coverage in the country, and provides many Internet and international calls services at reasonable prices.
Megacom Company:
Megacom provides many services that always meet the needs of the consumer, especially in the Internet. It is one of the most famous new generation companies in Kyrgyzstan, and the company is characterized by its low prices for local and international communications, in addition to its high quality.
Company or "O":
One of the famous companies in Kyrgyzstan, it is very popular for being the cheapest telecommunications company in the country and with low prices for internet and local and international connections.
Distance between the most popular cities in Kyrgyzstan
To have a perfect tourist vacation, you should know the distance between the most important tourist cities in Kyrgyzstan, the most important of which are:
From Jalalabad to Karakol 480 km.
Bishkek – Jalalabad 351 miles.
From Bishkek to Chui 38 km.
Choi to Jalalabad is 216 km.
From Batken to Bishkek 443 km.
Rent a car in Kyrgyzstan
Car rental in Kyrgyzstan lets you explore the country on your own without restrictions whenever you want. In order to be able to rent a car in the Kyrgyz Republic, there are a set of necessary restrictions and papers, the most important of which are:
The driver must be at least 23 years old.
Obtaining an international driving license.
Deposit amount of 300 USD.
Traffic rules must be respected at all times.
Choose the car that fits with the number of your family members and your luggage.
Make sure you choose the right car rental company based on the experiences of previous customers.
Beware, many roads and mountain passes in Kyrgyzstan are narrow and there are no safety barriers.
Most of the drivers are reckless in Kyrgyzstan, especially in Bishkek and Osh.