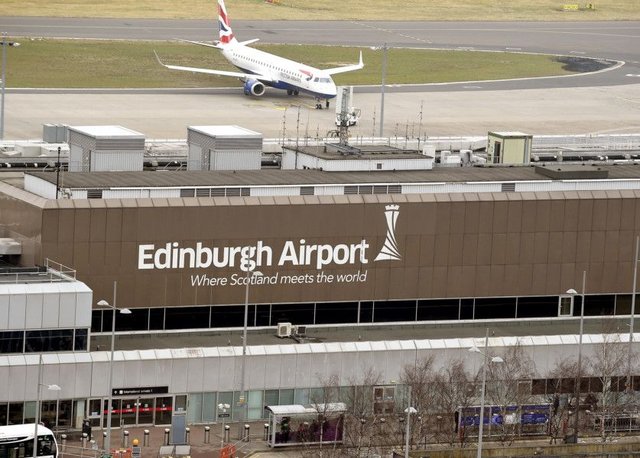 Edinburgh Zoo a variety of different and exotic creatures
Edinburgh Zoo
Edinburgh Zoo, Scotland
Edinburgh Zoo was established in 1913 on an area of ​​82 acres. It is considered one of the most important and best recreational places that you can visit during tourism in Edinburgh, Scotland, especially with your family.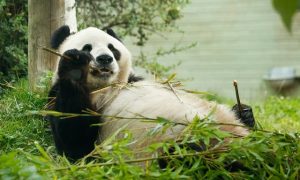 Edinburgh Zoo houses a variety of different and exotic creatures from different parts of the world, such as chimpanzees, wallabies, starfish and penguins that the zoo was the first to raise. The zoo also has the distinction of being the only zoo in the UK, which houses koalas and pandas.
Edinburgh beaches
The beaches of Edinburgh, Scotland
Edinburgh has quite a few beautiful beaches, where you can go to relax and find peace and solitude, and get great views across the Forth or the rugged beauty of East Lothian.
One of Edinburgh's best beaches is Cramond Beach, a neighborhood where you can walk across the one-kilometre bridge to the mysterious Cramond Island, and Portobello. As well as Silver Sands Beach, famous for its water sports, a great place to rent a kayak or try windsurfing, stunning views of Forth and its islands, and much more.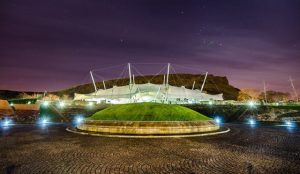 Childhood Museum in Edinburgh
The Museum of Childhood is the world's first museum dedicated to the history of childhood, and attracts more than 200,000 visitors annually. The museum witnessed a great development in 2018, until it became one of the best tourist attractions in Hindenburg, Scotland, not only for children but for all age groups.
The museum presents many exhibits of toys, clothes, books, trains and dolls, dating from the 19th century to the present day, from all over the world. As well as a new interactive exhibit that explores a child's life at home, school and play. And the chance to dress up in vintage costumes, play the kinds of games our ancestors enjoyed, learn about childhood stories written on the museum, and five exhibitions where you'll find cool and rare items.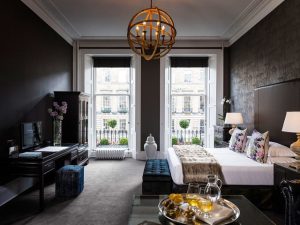 Arthur's Seat and Salisbury Rocks
Arthur's Seat is the highest point of Holyrood Park Royal Park, which covers an area of ​​640 acres. It is an ancient volcano, located at an altitude of 251 meters above sea level, which gives a wonderful view of the city.
You can also take an exciting adventure climbing the Salisbury rocks near Arthur's Seat. It is a series of cliffs that are 151 feet high. Learn about some of the oldest and best-preserved examples of ancient farming practices in Scotland, and enjoy a freshwater lake rich in birdlife.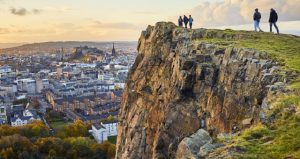 Royal Mile Street
The Royal Mile is one of the most popular tourist streets in Edinburgh, Scotland, and it is a lively and energy street. Lined with charming townhouses and historical landmarks, this gorgeous road is a perfect street for a stroll.
You can walk around the Royal Mile and shop the many stores, see the museums, cafes and restaurants, and many high-rise buildings, averaging six to 15 stories high.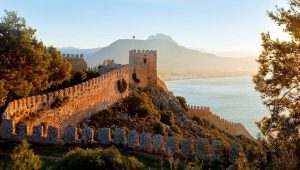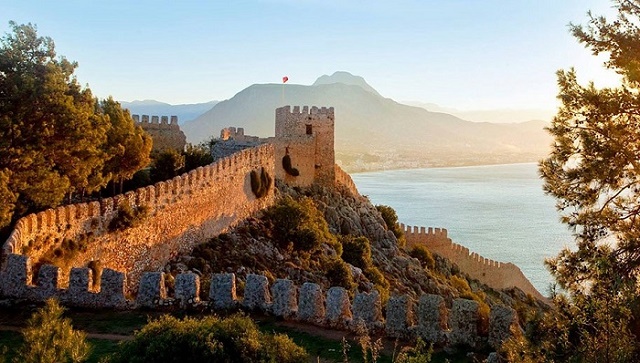 Dynamic Earth Center in Edinburgh
Journey into the dynamic land of Edinburgh, Scotland
The Edinburgh Science Center is one of the must-see and discover tourism wonders in Edinburgh, Scotland. Located at the foot of Arthur's Seat, this unique science center is housed in a modern and luxurious tent-like structure, and is especially fun for children.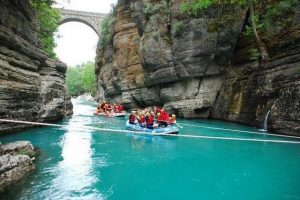 Take Trip to the Dynamic Earth, a multimedia presentation that takes visitors on a 500-million-year journey through Earth's history. And this is through high-tech technological tools, with 3D films, whose screens realistically depict natural events such as volcanoes, tropical rainstorms and glaciation. On top of that, an impressive flight simulator.