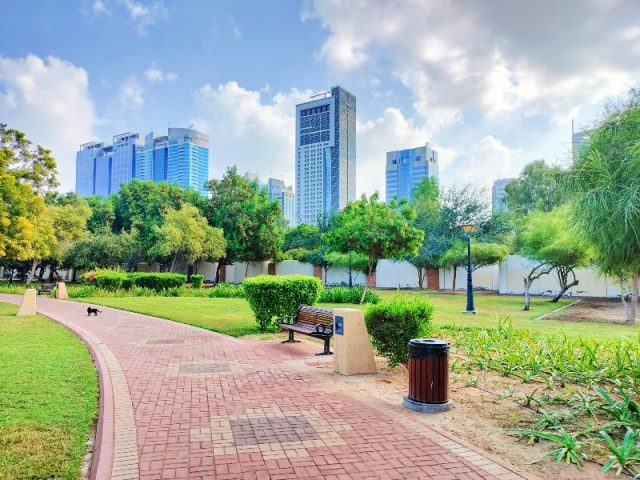 One of the best activities that visitors prefer is walking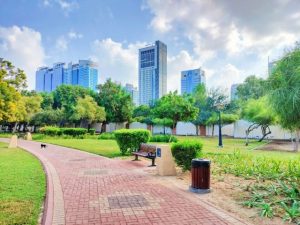 Corniche and breathing the fresh air along the sea, or jogging or jogging for long distances. Comfortable chairs are spread along the Corniche to sit on and contemplate the sea and watch the sunset.
Watch the fountain
Abu Dhabi family garden
In the middle of the garden is a large fountain from which water emerges elegantly and elegantly, and it is surrounded by a secure fence. You can sit around the fountain and watch it on the chairs surrounding it, and take entertaining memorial photos.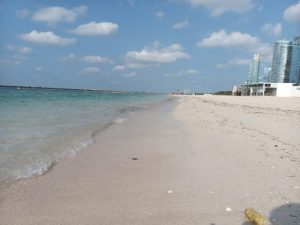 It is also possible to watch the sunset either on the seashore and enjoy seeing the colors of the sunset and its reflection on the water page, or watching it inside the garden.
Availability of facilities
The park is characterized by the availability of facilities that make family outings comfortable and enjoyable, including a mosque and clean toilets. You can also visit restaurants and cafes near the park, including Rosenheim Restaurant and Café, Crane Specialty Coffee Café, and Milestones Coffee Corniche. and Ice Cream Lab.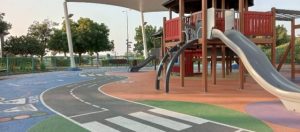 Abu Dhabi Family Garden website
The park is located on Corniche Street, Al Hosn District, in the Emirate of Abu Dhabi. To see the location on a map, click here.
Working hours in the family garden Abu Dhabi
The park operates 24 hours a day and admission is free.
Hotels close to Abu Dhabi Family Park
family garden
Courtyard by Marriott Abu Dhabi World Trade Center
A luxurious 4-star hotel, the property is connected to the World Trade Center Mall, and the rooms are distinguished by attractive and calm autumnal colors. It includes various facilities, including a swimming pool, and a fitness center. Read more.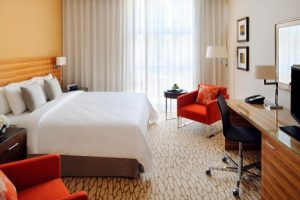 The St. Regis Abu Dhabi Hotel
A luxurious 5-star hotel, with a distinctive view of the sea, located in the heart of the vibrant Abu Dhabi Corniche. The hotel has luxurious facilities, including 3 swimming pools, a private beach area, and a spa and well ness centerWalk on the promenade
Family garden in Abu Dhabi