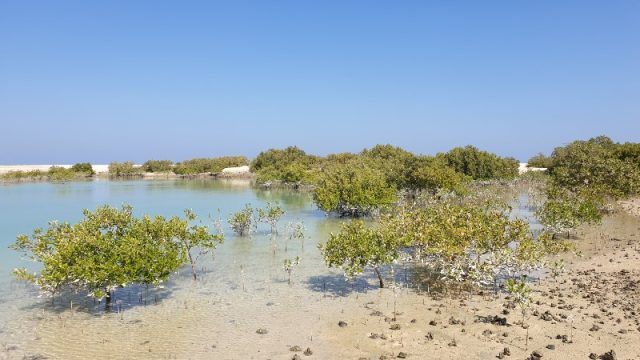 including marine activities that are most requested by tourists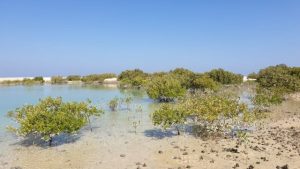 in addition to swimming and lying on the sand, you can practice diving and a fun fishing hobby in the Gulf Sea.
eat the food
Eat meals from different cuisines that you will get to know in the areas of the island, including the Maharat Delma restaurant for seafood. You should also visit the Scorpion Café, which provides outdoor sessions with a charming view of the sea, and for burger lovers there is an Amazon Burger restaurant.
Visit historical places
Delma Island, Abu Dhabi
You should definitely visit the historical places that the historical land of Dalma has, the most prominent of which is the Merikhi House, which is considered one of the landmarks of Islamic and Arab architecture, and visit the Dalma Museum, which displays the discovered antiquities and is located in the Merikhi House.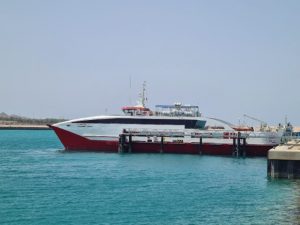 It is also necessary to take a tour inside the ancient religious buildings, including the Al-Muraikhi Mosque, Al-Dosari Mosque and Al-Muhannadi Mosque, and the ancient tombs, which are a group of circular and longitudinal tombs, which shed light on the history of the island.
Stay on the island
You can spend a long vacation in the chalets and residences of Dalma Island, which offer stunning views of the sea. There is also a small motel that offers some accommodation rooms and is located on the waterfront, but in general it lacks accommodation such as hotels and hotel apartments, and residential projects are being established to develop tourism in it.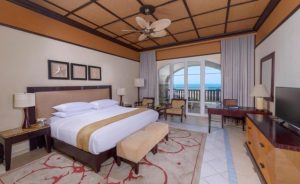 Location of Delma Island, Abu Dhabi
Dalma Island is located in the Arabian Gulf, off the coast of the western region of the Emirate of Abu Dhabi. To see the location on the map, click here.
Hotels near Delma Island, Abu Dhabi
Desert Islands Resort & Spa Anantar
A distinctive 5-star hotel, just steps away from a wildlife sanctuary, with rooms with sea views, and a variety of facilities, including two swimming pools, a spa and wellness center, and a private beach area, read more.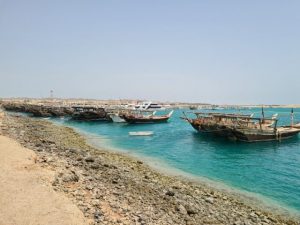 Dhafra Beach Hotel
A modest 3-star hotel in the city, overlooking the warm waters of the Arabian Gulf, providing guests with a calm and relaxing atmosphere, surrounded by landscaped gardens, palm trees and a white sandy beach.