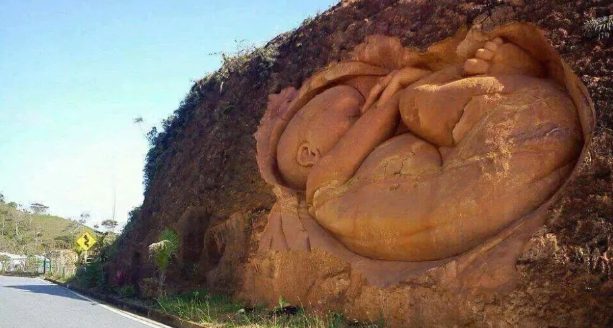 A mountain in Colombia turns into a tourist attraction due to the image of (Jenin)
A mountain in Colombia turns into a tourist attraction because of the image of (Jenin) A mountain in Colombia turns into a tourist attraction because of the image of (Jenin)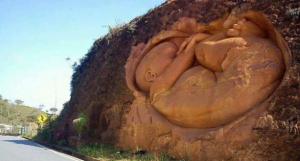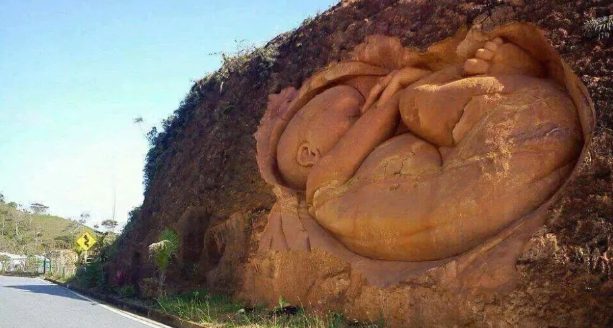 An ancient mountain in the town of Santo Domingo, Colombia, has turned into a tourist attraction that has succeeded in attracting hundreds of thousands of tourists, due to drawings of a fetus in its mother's womb that were carved in the heart of the mountain only six years ago.
The owner of the sculpture is the famous Colombian artist in the world of sculpture: Dobian Monsalvi, and behind this impressive work are several novels, the truth about any of them cannot be certain at all.
The official account of the same employer, which was published by the local media there, confirms that the drawing indicates the tenderness and sacrifices of the mother through the ages.
While the most exciting novel that spreads behind the scenes says that the carved images of a father who lost his wife and unborn child in an accident to a drunk driver, and that the father is the same famous Colombian painter.
The mountain place, in addition to being a popular tourist attraction, has become a symbol of several campaigns, including anti-abortion campaigns.