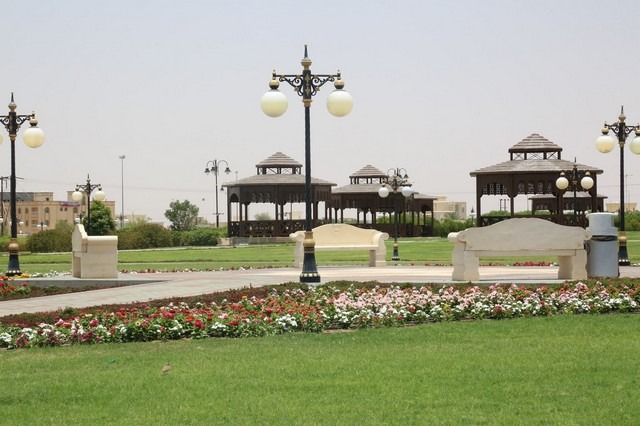 The most important tourist places in Al Buraimi, Oman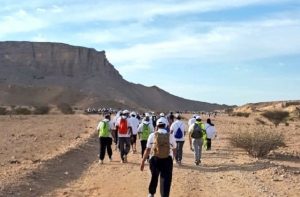 The Wilayat of Buraimi includes many important tourist attractions and areas, which attract tourists in Oman. Learn the following on 10 of the most beautiful tourist activities and places of tourism in Al Buraimi, Oman:
Al Buraimi Market
Al Buraimi market is one of the most famous tourist places in Al Buraimi, it is considered the largest open Arab market. It is located near the Sultan Qaboos Mosque in Sohar and Al Khandaq Fort. It is distinguished by its ancient architectural character, as it dates back to the late nineties with the aim of reviving Omani handicrafts.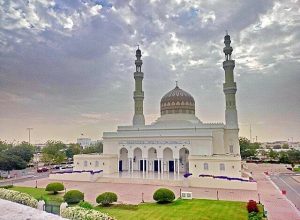 In the market there are all food products such as vegetables, fruits, various agricultural crops, smoked and dried fish and others. You can wander around the market to shop and buy souvenirs, where traditional handicrafts such as textiles, silver jewelry, jewelry, ceramics, and others. As well as to visit the Sultan Qaboos Mosque.
Jebel Hafeet archaeological site
The archaeological site of Jebel Hafeet is one of the most important tourism sites in Al Buraimi, Oman. It is very popular in the region, as it reflects the confluence of two civilizations dating back 3,000 years, namely the "Bat, Umm al-Nar" civilizations.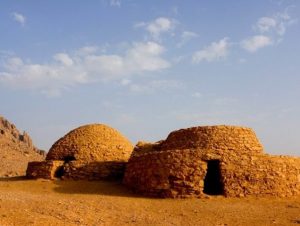 You can take part in a guided tour, and enjoy watching the tombs and the beehive, as well as the pottery vessels of the Jumada Nasr civilization in Iraq, as it is an important and exciting archaeological place, especially for history lovers.
Al Buraimi Public Garden
One of the important recreational places to visit in the city of Al Buraimi is Al Buraimi Public Park. It is one of the tourist places in Al Buraimi, Amman, suitable for families and children. It is considered one of the most important and largest state parks.
The park offers its visitors to relax in the vast green spaces, picnic and hike, run and play with your children. As well as enjoy dining or barbecues in the open air.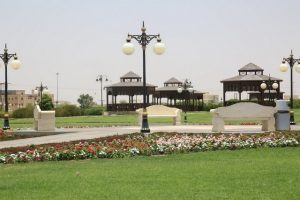 Hilly Games City
Hili Al Buraimi Games City
Hili is called "Disneyland" in the GCC countries. It is an important tourist attraction in Buraimi, especially for families, and attracts visitors from different parts of the region including dignitaries and members of the royal family.
It was opened in 1985 AD by Sheikh "Tahnoon bin Muhammad Al-Nahyan". The city was fully developed and renovated in 2009, as work was done to increase the atmosphere of fun and excitement. You can enjoy more than thirty games, adventures and interesting tours for all different age groups.