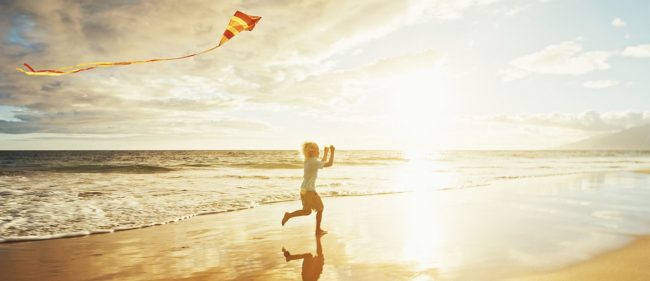 Dubai's best beaches
Dubai has a group of amazing beaches, which is a primary destination for every tourist entering the city of Dubai. The beaches of Dubai give you wonderful times full of joy and entertainment for visiting, where you can swim and take pictures with the family, and it is considered one of the best places of tourism in Dubai. The beaches in Dubai vary, differ in names, and meet as a high quality of services for tourists and citizens, whether for families or open-air.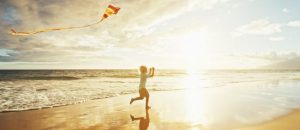 If you are looking for a short break in the sun or a family beach holiday, Dubai beaches are the key. You can swim in the clear waters at Kite Beach, Jumeirah, or take great pictures in front of the Burj Al Arab or the best and most beautiful free beaches. We will introduce you to the most important beaches of Dubai: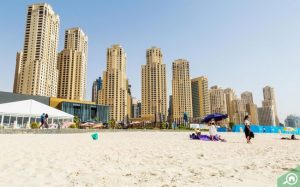 The Beach in JBR
The Beach is located across from The Walk in JBR, Jumeirah, and includes a wonderful group of cafes that serve juices and delicious meals, in addition to stores that include the finest brands. Do not miss a visit to the inflatable "Dubai Aqua Park" water park, or water sports, banana boat rides, and other fun activities.
This family-friendly area is easily accessible and offers an elegant Arabian ambiance with modern touches. The Beach includes a wide range of restaurants, shops, entertainment centers and water games. In addition to all that, children can enjoy riding the train and have a great time. You can also ride a camel on the beach while admiring the stunning city views.
In addition, there is a 600-meter walking path, an outdoor gym, a volleyball court on the beach, as well as outdoor yoga classes. There are also many entertainment shows held in the area.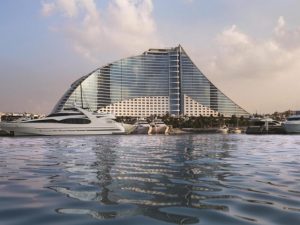 – Kate Beach
Kite Beach brings together fans of surfing and water sports in one place. Kite Beach in Jumeirah is one of Dubai's best free beaches for water sports. You will find water sports, skiing and kayaking equipment near the beach. Test your skills and defy the high winds and waves.
You can also take part in a game of volleyball on the beach and meet new friends. In addition to all these adventures, you can also spend times filled with calm and relaxation in this distinctive beach destination.
Do you like walking or jogging? Explore the 14 km Kite Beach Trail. This place also allows you to enjoy the most amazing views of the Burj Al Arab. And after a day full of fun, you can eat delicious meals from one of the food trucks near the beach.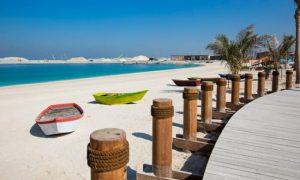 La Mer beach
La Mer Beach has a wide variety of facilities such as wonderful restaurants, cafes and boutiques, in addition to an outdoor trampoline park and much more. You can practice a wide range of water sports including water skiing and kayaking, and there are small and colorful shower rooms after swimming on the north and south beaches.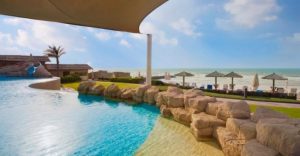 Jumeirah Beach
Jumeirah Beach or the white sand beach, which is named after its location in the Jumeirah area of ​​Dubai, on the coast of the Arabian Gulf. It extends along the southern coast from the city's historic district to Palm Jumeirah and terminates between the southern end of the Jumeirah Beach Residence (adjacent to the Dubai Marina district) and port facilities at Jebel Ali.
The beach front is characterized by the presence of shopping complexes, luxury hotels and resorts, including the Burj Al Arab Hotel, Wild Wadi Water Park, Jumeirah Beach Hotel and the old-fashioned Madinat Jumeirah.
The service places distributed on the beach provide the necessary equipment for water activities, such as water skiing or parasailing, and the rental of small boats for an enjoyable cruise. Jumeirah Beach is one of Dubai's best tourist beaches.
Dubai Ladies Club Beach
It is located in the Dubai Ladies Club in Jumeirah 2, a beach dedicated to women only. It opens daily from seven in the morning until ten at night, and children can be taken to it, and requires membership to benefit from its services, or the purchase of a daily entry card with a non-nominal fee.
It is a center equipped with all the tools that women need to practice water sports. Plus spa treatments and art galleries. The Dubai Ladies Club is home to a large number of activities and one of the most important tourist beaches of Dubai.
Dubai is distinguished by its many charming beaches that make your visit to it an unforgettable one.