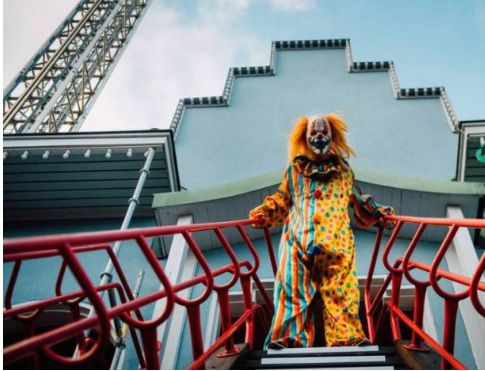 List of the best amusement parks in Europe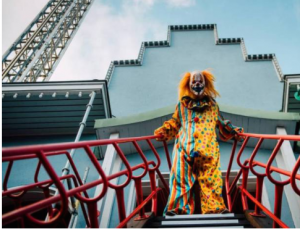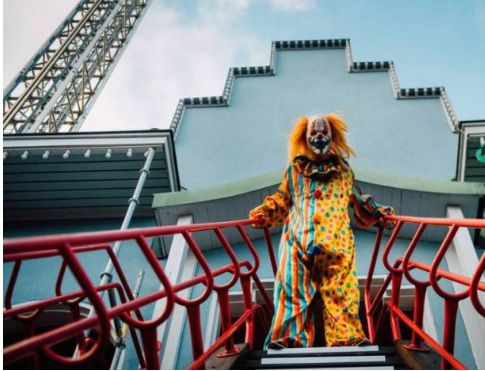 roller coaster, ghost train, princess castle and big wheel, . Discover the best theme parks in Europe. For children, as well as adults, Europe has hundreds of amusement parks. Discover our selection of the best amusement parks in Europe.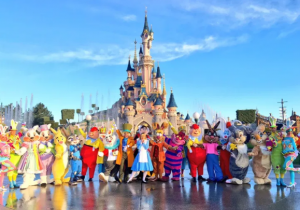 Disneyland
Paris France
Amusement parks in Europe
Disneyland
Fairy tales take a journey through 5 wonderful lands filled with classic attractions, performances and street parades. Rub your shoulders with arrogant pirates, zoom through time and space and gaze in awe at the unforgettable fireworks and light shows above Sleeping Beauty Castle.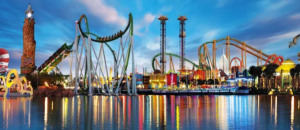 PortAventura
Spain
Amusement parks in Europe
PortAventura
PortAventura is a theme park and resort in the south of Barcelona, ​​in Salou, Tarragona, Spain; in the Costa Dorada. It attracts around 4 million visitors annually making it the most visited theme park in Spain.
PortAventura Park is also the sixth most visited theme park in Europe. The resort also includes a Costa Caribe water park and four hotels. It is the largest resort in southern Europe. It has two airports within 30 minutes of it, including Reus, and there is a train station for PortAventura with connections to Barcelona and Salou.
Located in the south of Barcelona, ​​the park features five recreation areas based on historical civilizations (Mediterranean, Far West, Mexico, China and Polynesia) and one recreation area based on Sesame Street that opened for the 2011 season of the park.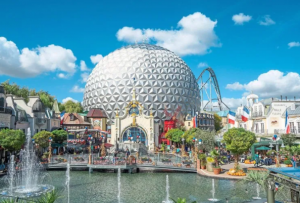 Europa Park Europapark
Germany
Amusement parks in Europe
Europe Park
Europa Park is the largest theme park in Germany and the second most popular resort in Europe, after Disneyland Paris. Europa-Park is located in the southwestern German city of Rust, between Freiburg and Strasbourg, France.
The park is home to twelve roller coaster trains, the oldest of which is the Alpenexpress Mine, where a roller coaster speeds through a diamond mine, and the newest coaster is Arthur, a powered indoor/outdoor roller coaster and dark ride. Europa-Park has very high capacity roller coasters and attractions which means the park can accommodate up to approx. 50,000 guests per day.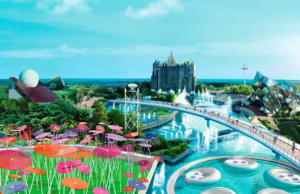 Futuroscope
Poitiers – France
Amusement parks in Europe
Future Scope
With over 46 million visitors since it opened, Futuroscope is one of the most popular and popular theme parks in France. And the only one of its kind in Europe!
Futuroscope is the perfect place to unwind, with 60 hectares of peaceful green countryside and 25 original experiences you won't find anywhere else!
Enjoy the fantastic, fun and imaginative Futuroscope with more than 25 original experiences waiting for you in our amazing attraction theaters, where fantastic adventures, outrageous thrills, amazing excursions, fantasy evening shows and fantastic attractions deliver delights for all tastes and ages: gigantic-format movies, action-packed attractions, 3D tours with 4D effects, games, live shows, outdoor activities and more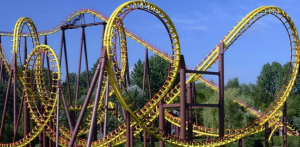 Astérix Park
France
Amusement parks in Europe
Park Asterix
Parc Astérix is ​​a theme park in France, based on the Asterix stories (by Albert Uderzo and René Goscinny). It is located about 35 km (22 mi) north of Paris, 32 km (20 mi) from Disneyland Resort Paris and 20 km (12 mi) from the historic Château de Chantilly, in Pleilly in the department of Oise, opened in 1989.
Particularly known for its wide variety of rollercoasters, it has begun to incorporate games and themes from historical cultures such as the Romans, ancient Greeks and now Egyptians, but always into the visual style of the stories.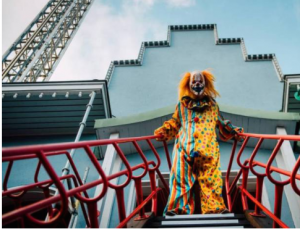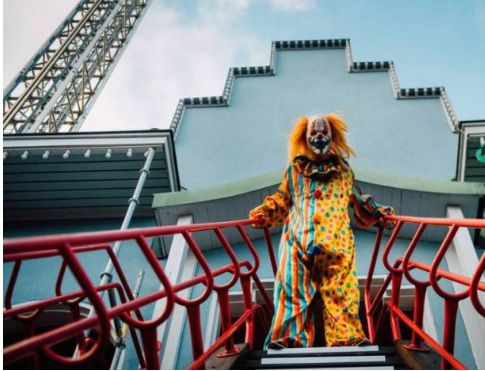 Gröna Lund
Stockholm, Sweden
Amusement parks in Europe
Grona Lund
Gruna Lund is an amusement park in Stockholm, Sweden. It is located on the waterfront side of the island of Djurgården and is relatively small compared to other theme parks, mainly due to its central location, which limits expansion. The 15-acre theme park has more than 30 attractions and is a popular venue for concerts during the summer.
Gröna Lund was founded in 1883 by James Schulthes. The roots of Grona Lund go back to the 1880s, making it Sweden's oldest amusement park. In 1883, a German named Jacob Schulthes rented the area to set up "carousels and other amusement rides", and until 2001, Schulthes' descendants ran the Grona Lund. Before the creation of the amusement park, Gröna Lund was the name of a small park.
The park's location is unique in the sense that most of the buildings are old residential and commercial buildings dating back to the 19th century. The buildings were therefore not built for the garden; Instead, the park is built around buildings.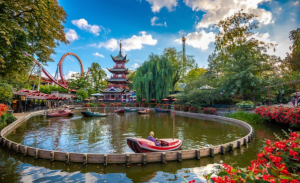 Gardaland
Italy
Amusement parks in Europe
Gardaland
Gardaland is a theme park located in northeastern Italy. Opened on July 19, 1975, it houses "Gardaland", "Gardaland Sea-Life" and "Gardaland Hotel". It is adjacent to Lake Garda while not overlooking it.
The entire complex covers an area of ​​445,000 square meters (4,789,940 square feet), while the single theme park has an area of ​​200,000 square meters (2,152,782 square feet). Inside there are mechanical attractions and a water well. It is visited every year by nearly 3 million people.
Gardaland has been ranked by Forbes magazine as number five in the ten best theme parks in the world with the best turnover and eighth in Europe in terms of number of park visitors.
Tivoli Gardens
Copenhagen, Denmark
Amusement parks in Europe
Tivoli Gardens
Tivoli Gardens (or simply Tivoli) is a popular amusement park and amusement park in Copenhagen, Denmark. The park opened on August 15
1843 It is the second oldest amusement park in the world, after Dyrehavsbakken in nearby Klampenborg.
With 4.033 million visitors, Tivoli is the second most popular seasonal park in the world, the most visited theme park in Scandinavia and the fourth most visited in Europe, after Disneyland Paris, Europa Park Roost and Efteling.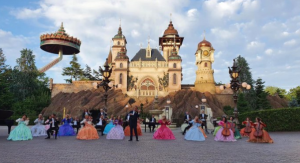 Walibi's world
Brussels, Belgium
Amusement parks in Europe
Walibi's world
Walibi Belgium is a unique theme park for the whole family in Belgium. 40 attractions including 16 for kids, street animation, 1 water park, and more!
Walibi Belgium is the perfect theme park to visit with family and friends. The park has attractions for all ages. The famous Radja River, the Calamity Mine and all other family attractions…
Sit in one of the exciting attractions in Walibi Belgium. Face high speeds or dizzying heights! Put your hands high in the air, feel the wind in your hair and…don't forget it.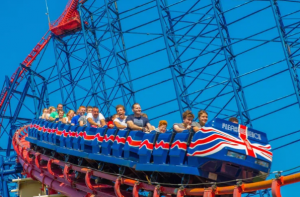 Efteling
Holland
Amusement parks in Europe
Efteling
Efteling is a unique theme park with a fantasy atmosphere and a wide range of exciting and enchanting attractions, perfect for the whole family. Set amidst natural surroundings, Efteling embodies the magic of all seasons and welcomes you 365 days a year!
Enjoy precious moments together. Step into this fairytale world full of wondrous tales, sweet dreams and adventures at high speed.
Step into the enchanted world of fairies and trolls on a "Droomvlucht" dream ride, come together during the exciting theme park show Raveleijn and round out your wonderful day in Efteling with Europe's largest aquatic fair, Aquanura.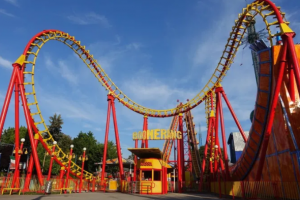 Blackpool Pleasure Beach
Blackpool – United Kingdom
Amusement parks in Europe
Blackpool Pleasure Beach
This theme park offers great thrills and spills – it's a UK theme park with a mix of unique rides and family activities.
You can experience the legendary Big One to test your nerves, head to Nickelodeon Land for 12 thrilling rides, or there's a Wallace & Gromit Thrill-O-Matic to delight your kids and satisfy the thrill-seeker in you.
If you are looking for one of the best theme parks in the UK, Blackpool Pleasure Beach is The Big One. With the best games, offers and prices.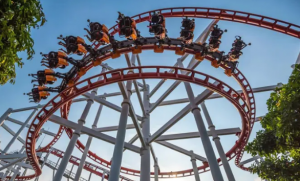 Prater
Vienna, Austria
Amusement parks in Europe
Prater
Wiener Prater is a large public park in Vienna's 2nd district (Leopoldstadt). If people talk about Wiener Parter, they often mean "Wurstelprater". The so-called "Wurstelprater" is the oldest amusement park in the world.
But Wiener Prater consists of more: Hauptallee (Main Alley), Krieau and Praterstadium (Ernst Happel Stadium) belong to the "Wiener Prater" area.
Prater is first mentioned in a document of 1162 during the reign of Emperor Friedrich I. In 1766, Emperor Joseph II. Donate the area to the people of Vienna. From this point on the Prater was accessible to everyone. After these halls, cinemas, cafes and fun games were created.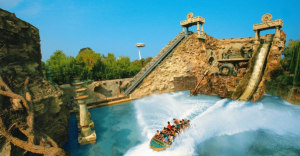 Alton Towers
United kingdom
Amusement parks in Europe
Alton Towers
Alton Towers theme park opened on April 4, 1980. Major attractions include Nemesis, Oblivion, Air, Runaway Mine Train, Congo River Rapids, Hex – The Legend of the Towers
Alton Towers is known for creating new types of riding when it comes to roller coasters. They have a bunch of "secret weapons" games that usually bring something new to the industry.
Alton Towers Water Park opened in June 2003. It consists of several swimming pools and slides, including the Master Blaster watercraft.
The water park, along with the adjacent Splash Landings hotel, bears a tropical Caribbean feel with the creation of "Paradise Plumbers" slides.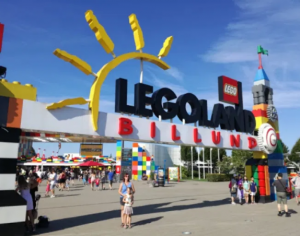 Legoland Billund
Denmark
Amusement parks in Europe
LEGOLAND Billund
Embark on a fun and scary journey in Ghost – The Haunted House. Sneak inside The Haunted House, which is crawling with vampires, ghosts and monsters.
You can hunt ghosts in the enchanted mirror maze and meet The Crazy Scientist and his crazy experience that will make you and your brave family float and maybe even drop you
You can also look forward to being reunited with all the LEGOLAND® activities you know and love. Keep your head calm as you cruise through Polar Land on a snowmobile with the Polar X-plorer roller coaster.
This ride features a unique 5m drop that will turn your blood into ice. Learn about our colony of real live penguins in Bay Penguin. Explore the wonderful Miniland and experience a wonderful world made entirely of cubes