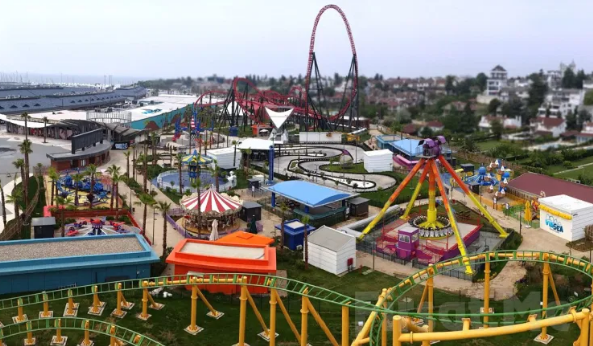 The most famous amusement park in Istanbul that is worth visiting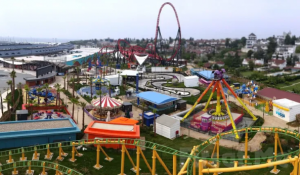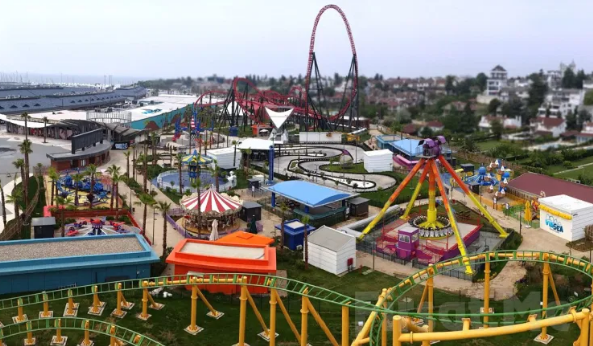 Recreational parks and gardens are the best choice for thrill lovers, as well as travelers with young children, and in Turkey, especially Istanbul, these parks vary to satisfy all tastes and desires, as tourism in Istanbul is not limited to historical and natural places and landmarks only, but also includes all the interests of tourists from recreational places And cultural and artistic, where every tourist can choose the appropriate way to spend an enjoyable trip for him.
The places of entertainment during tourism in Istanbul vary, between amusement parks, water parks, natural parks and historical archaeological museums, and a large number of the best tourist places in Istanbul, where entertainment places in Istanbul compete to achieve the greatest possible amount of fun and luxury for you and your family and in turn enrich the experience Tourism in Turkey in general. In this report, we review the most famous amusement parks in Istanbul.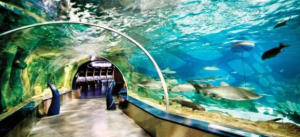 Istanbul water park
One of the recreational parks, which decorate its courtyard with swimming pools, fenced with ornamental fish to appear more natural. Its green gardens are in the middle of artificial waterfalls that provide the place with moisture and refreshment. It is considered a means of attraction for tourists that gives the place a distinctive beauty.
The water city is one of the picturesque tourist places in Istanbul, suitable for different age groups, filled with various games, water slides and picnic boats. It has wheelchairs for the disabled and children, and secured car parking.
Torium Mall and Snow Park in Istanbul Snowpark
Istanbul amusement park
Ice amusement park in Torium Mall
One of the attractive and exotic recreational centers, which annually attracts more than one million tourists and provides the highest levels of tourist entertainment services for all age groups, in a cool and enjoyable atmosphere throughout the week.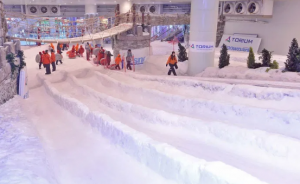 There is a souvenir shop, a lounge and a café. Pictures that include the city's snowy landmarks can also be purchased. Souvenir photos can be taken with the clothes of the residents of the snowy areas, which are distributed to visitors.
Isfanbul
Istanbul amusement park
Istanbul amusement park
It is considered the largest amusement park in Istanbul, the city / Vialand / has recently changed its name to become Istanbul, one of the strangest and most beautiful amusement parks, located in the city of Istanbul, with an area of ​​600,000 square meters, consisting of entertaining and fun entertainment sections, electronic children's games, electric cars and water slides, and for young people Roller coaster game.
It has the largest cinema hall, the most powerful adventure and suspense films, a center for shows and entertainment, parties and theatrical performances, breaks with the most delicious refreshments and various types of food.
And it has the largest shopping mall, many and varied brands, children's and women's clothing, men's clothing, bouquets of the finest international perfume brands, leather and accessories, special stores of Turkish heritage of clothes, food and musical instruments. It is a multi-destination world in one space.
Miniaturk . Garden
Istanbul amusement park
Minia Turk Garden
One of the most important recreational places in which a gentleman can spend the most beautiful moments, and enjoy his childhood, is a tourist destination on the Gulf of the Golden Horn.
The most beautiful miniature models of Turkey's most important tourist and urban landmarks, sculpted with high professionalism, include more than 150 landmarks, with an audio explanation in several languages ​​of the importance and location of each landmark.
Minia Turk is a city of entertainment games for different age groups, fun, rest and a useful and touristic atmosphere throughout the day.
KidZania
Istanbul amusement park
KidZania
One of the most enjoyable family entertainment centers, giving the child the opportunity to reincarnate in an educational and entertaining environment, allowing the child between 4 and 41 to act instinctively, while playing a role in practical life, imitating the activities carried out by adults, and the child also works to perform some professional work according to his desire and his ambition.
Kid Zania Istanbul is one of the recreational villages that include buildings, systems and streets that include more than one job and generate a monthly income to enable the child to buy the services, products and commodities he needs for his small city, in which he will practice his love rituals for a profession or a game.
Florya lunapark
Istanbul amusement park
Florya amusement park
A world for children and adults, with the largest traditional shopping center, shops with various luxury brands, lounges and cafes overlooking the helipad, the sounds of descending planes meet with the sounds of crashing waves. For movie lovers, there are 11 cinemas, fun, entertainment and benefit.
The water city in Istanbul Florya is one of the most crowded resorts, it includes a garden and a park very coordinated and beautiful contains many flowers and trees of various smells and beauty, a walkway to exercise. Places for children to play, seating and artificial lakes. Florya visit timings from 9:00 to 6:30 pm
The cost of the water village does not exceed a few dollars, this cost seems very ordinary in front of enjoying various types of games. It is an encouragement price for a repeat visit. The entrance ticket costs 10 Turkish liras.
Bostancı Lunapark
Istanbul amusement park
Bostanci Luna Park
One of the most famous amusement parks in Istanbul is called Bostanci due to its proximity to Bostanci station, as it is only 10 minutes away from it. The amusement park includes many electric games suitable for young and old, which take them
It was fun and adventurous as well as there are areas for horse riding.
Things to do in Bostanci Lunapark for the whole family:
Where you find games for children that bring joy and pleasure to the hearts of children, such as the crazy house that swings with them and the game of spinning horses.
There are games for adults such as the ejection seat, a game that resembles a catapult that throws them high into the sky and therefore is considered the most daring game
Games dedicated to the family together or for both types, large and small, give the participation of fun and excitement as the car game, and the octopus game.
VİASEA Games City
Istanbul amusement park
Games City Vyasi
It is located on the Asian side of Istanbul, a giant entertainment city located in Tuzla, which includes the largest aquarium complex, for rare aquariums. It also includes dozens of amphibious and electric games, adventure and adventure.. It also includes the most beautiful and most interesting water tunnel. Strange and rare aquatic life.
Fiasi is a picture of the water resort in Turkey with clear lakes, the sun reflects its rays on the pages of its water to give the most beautiful and attractive colors.
It also includes the most luxurious shopping malls, with the finest brands, for different age groups, evenings and daily trips. Sportswear, genuine and imitation leather.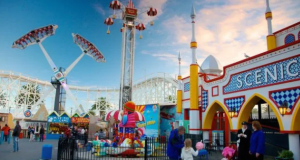 Aqua Club Dolphin
Istanbul Amusement Park 1
Aqua Dolphin
One of the most beautiful water parks in Istanbul, it is considered a suitable place for tourism on hot summer days due to its humidity, in addition to the most beautiful water games, with the most beautiful and wonderful dolphin shows.
Swimming pools for recreation and swimming, water slides, dolphin dance shows, closed halls, restrooms and cafes..
Istanbul Aquarium
Istanbul Amusement Park 2
Istanbul Aquarium
It is considered the largest aquatic zoo in the Middle East. It is a park with a large area and size and contains a large number of marine creatures and aquatic life. Therefore, it has an advanced arrangement in the world. It is one of the recreational places that gives you a sense of fun and excitement. It is located near the seashore in the Florya area. Creatures that delight
You can watch water shows and scenes of marine fish, as it contains 15,000 marine organisms, including birds, amphibians, reptiles and 1,500 species of fish.
Marine life is divided into basins such as a basin for marine life in the Mediterranean and a basin for marine life in the Red Sea.
Visitors to the aquarium also enjoy watching amphibians, including frogs, crocodiles and snakes. An educational trip for children to learn about the creatures of the sea floor