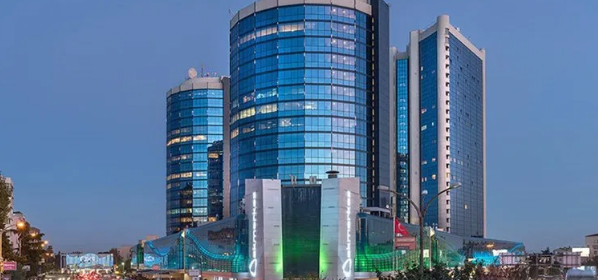 A guide to the best European and Asian malls in Istanbul that are worth visiting
Malls of Istanbul Ak Istanbul Shopping Center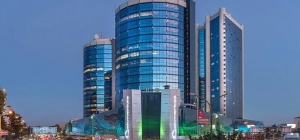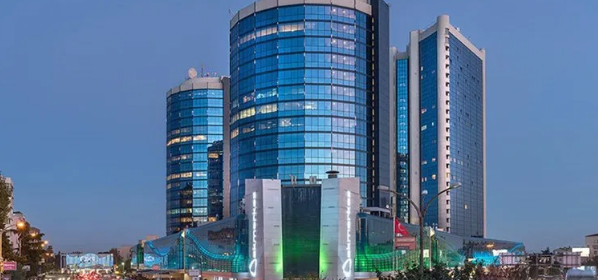 Istanbul is known as the first tourism city in Turkey and one of the most important fashion capitals in the world and the focus of attention for many lovers of shopping and follow the latest international fashion in general and Turkish in particular. Istanbul's markets and its modern shopping centers are the most attractive to tourists, as they are diverse and varied in terms of their features, designs and content.
In our article today, we will talk about the shopping centers in Istanbul. We have chosen for you a selection of the best Istanbul malls, which are distinguished by their beauty and attraction to visitors, and which are considered by tourists as one of the best tourist places in Istanbul. So that this report will serve as a guide for every traveler looking for the best Istanbul markets and its modern malls during their tourism tours in Istanbul
Cevahir Mall in Istanbul Cevahir
Istanbul Malls
Cevahir Mall in Istanbul
Cevahir Mall is located in the Sisli district in the European section of Istanbul, and the Turks call it the Mall of Arabia due to the interest of Arab tourists. Istanbul Cevahir Mall is characterized by the presence of a large clock installed in the center's glass ceiling, in addition to a theater with a hydraulic system in the center of the center surrounded by a pool of water and used for artistic performances.
Jawaher Mall contains 290 shops, in addition to three cinemas and an entertainment city for children. Jawaher Mall is characterized by the proliferation of luxury and sophistication hotels near Jawaher Mall.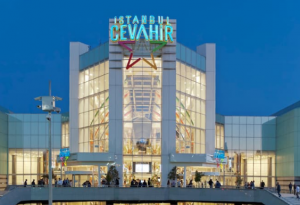 Venice Mall in Istanbul Venezia Mega Outlet
Istanbul Malls
Venice Mall in Istanbul
Also known as the Venice Mall in Istanbul, it is located in the Osman Gazi Pasha district on the European side of Istanbul, and includes more than 180 various shops among the Venice Mall of Istanbul.
In the Venice Mall of Istanbul, you will see the Italian city of Venice standing in front of you with its streets, squares and ancient landmarks. While you are roaming in the Venice Mall of Istanbul, you feel as if you are in the center of Venice, where you see the water channels in the middle of the shops, and give the place splendor and splendor, and bridges that help you move around The mall is easily around, and with its wonderful creative design, it has attracted many tourists to become one of the most important malls in Istanbul, and the most famous tourist attraction in Istanbul.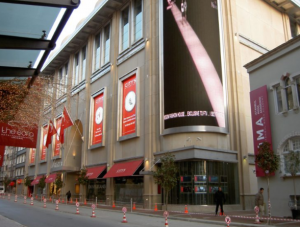 You will be surprised, as you wander through a copy of the Italian city of Venice, where an ancient square was built, with a tower in the middle of which Italian and international restaurants and cafes are spread around.
The shops in the Venice Mall of Istanbul are distributed on the banks of wonderful water canals, in which elegant boats run, reminding you of the ancient city of Venice.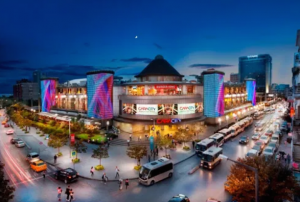 Mall of Istanbul
Istanbul Malls
Mall of Istanbul
Mall of Istanbul is one of the most important modern Istanbul malls and is characterized by its extension over a large area, and it may take more than a day to enjoy roaming in it and discover all its secrets.
The huge commercial complex was opened in 2014 and consists of six towers that were inspired by the city of Istanbul itself, where the complex consists of 4 residential towers, an office tower, a large building dedicated to the hotel and hotel units, and a huge shopping mall.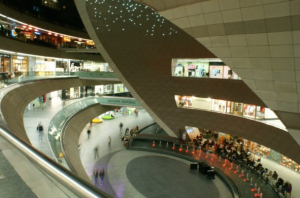 It contains no less than 400 stores, and many distinctive and international brands. The stores' exhibits vary between fashion, electronics, traditional foods, home furniture and furnishings, and children's toys, in addition to a huge hypermarket that provides all your needs; It is worth noting that the Grand Mall of Istanbul contains many international brands that display the latest fashion, women's and men's clothing, as well as distinctive fashion for children.
The mall also hosts periodically many international exhibitions and festivals, which display jewelry, paintings, antiques, original artifacts, and seasonal decorations, coming to Istanbul from all parts of the world.
It also contains the largest amusement park in Europe, where there are no limits to excitement and play, and includes large swings, high-speed space shuttles, exciting tunnels, a unique fantasy hotel in Turkey that spreads terror and explodes with games of fear and ghosts! .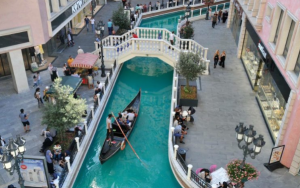 Forum Istanbul Mall
Istanbul Malls
Forum Istanbul Mall
Forum Istanbul Mall was launched at the beginning of 2009 in the Bayrampasa district, where the mall includes residential buildings, annexes and services, in addition to an area of ​​approximately 176 thousand square meters dedicated to shopping, containing nearly 300 shops, the most important and most famous international and local brands.
Forum Istanbul Feel the trademarks of the world-famous IKEA store. The IKEA store specializes in apartment furniture. Forum Istanbul also contains the Snow Museum, which is one of the most important and beautiful Istanbul museums, which attracts large numbers of visitors on holidays and events annually.
Forum Istanbul also includes a Turquoise Aquarium, which contains the largest family of sharks in Europe, in addition to many rare fish species and amazing marine life, and it is one of the most beautiful tourist places in Istanbul.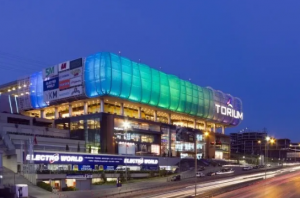 Zorlu Mall Istanbul Zorlu Center
Istanbul Malls
Zorlu Mall Istanbul
Zorlu Mall Istanbul includes 1205 shops for many international brands. The shops are distributed over three floors, two closed floors that include dozens of shops for high-end brands of all fashion and clothing.
With a floor dedicated to all restaurants and cafes, it contains a lot of restaurants with international and Turkish brands, in addition to an upper floor that resembles a square, characterized by its amazing architectural design, which includes shops for international brands in the open air. The shops are distributed on both sides in a contemporary geometric way, connecting green spaces and water bodies, which It gives an amazing beauty look.
There is also on the upper floor a field area of ​​10,000 square meters where activities and bazaars are held on a permanent basis to display Turkish products, antiques and handicrafts, in addition to a section dedicated to restaurants and sessions within gardens and green spaces and wonderful views of the complex. Zorlu Mall also includes a 12-thousand-square-meter garden dedicated to children's games and green spaces equipped to spend leisure time for families and tourists.
Zorlu Mall is distinguished from other Istanbul malls by the presence of the only branch within the European section of the global Apple Store, where the complex is in the middle of a cube-shaped building similar to buildings in New York City. The building consists of three floors within Zorlu Mall for the sale and maintenance of all devices belonging to the famous Apple agency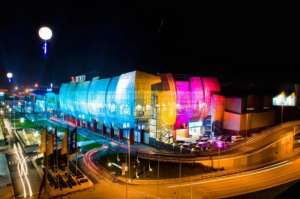 Aqua Florya Istanbul Mall
Istanbul Malls
Aqua Florya Mall Istanbul
It has a great location near Ataturk International Airport and extends along the shore of Florya district. Florya Mall of Istanbul opened its doors in 2012 on an area of ​​50,000 square meters in a privileged location that provides amazing views of Florya Beach in Istanbul. The complex includes spaces designated for rent, as well as an open amphitheater overlooking the sea, with 900 seats in which many activities, events and various shows take place in City.
This mall is built on a sea view, as the tourist can walk in the mall among sharks and various types of exotic marine creatures, and watch their amazing ways of life and living. The mall contains shops for major international and local Turkish brands, in addition to many restaurants. Huge movie theatres.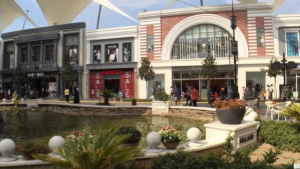 Istinye Park Mall in Istanbul
Istanbul Malls
Istinye Park Mall in Istanbul
Istinye Park Mall is located in the Sariyer district of Istanbul. Istinye Park Mall is one of the most luxurious and prestigious malls in Istanbul, containing many of the most famous international brands and local Turkish brands.
Istinye Park contains many shops numbering more than 300 shops and brands that include clothing, shoes, jewelry and accessories, in addition to cinemas and amusement parks for children, as well as many restaurants and cafes of the most famous foreign and Turkish brands.
The Istinye Park complex is distinguished by its retractable glass roof, which opens and closes according to the weather in winter and summer, which makes it distinctive and worth a visit.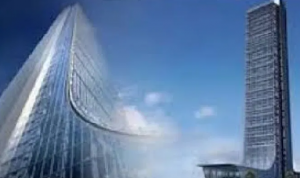 Istanbul Sapphire Tower
Istanbul Malls
Ambassador Tower Istanbul
Located in the Levent commercial district, the Ambassador Tower in Istanbul is the tallest building in Istanbul. The mall includes a distinguished selection of stores that market Turkish and international brands, as well as restaurants and cafes. When you visit the Ambassador Tower in Istanbul, you can take a helicopter tour to see the sights of Istanbul The show lasts 5 minutes, but it's worth a try.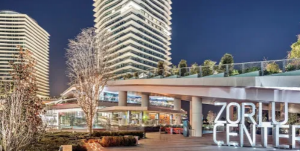 Vialand Mall in Istanbul (Isfanbul)
Istanbul Malls
Istanbul Mall
It is distinguished among the best malls in Istanbul with its open air atmosphere. Vialand Mall contains more than 250 shops, and is located in the Eyup area next to the Vialand Istanbul amusement park, the largest amusement park in the Middle East, which many compare to Disneyland in the United States of America, It contains 50 distinct games for adults and children.
Torium Mall Istanbul Torium AVM
Istanbul Malls
Torium Mall Istanbul
Torium Mall was opened in 2010 at an approximate cost of $200 million. Torium Mall contains more than 180 stores of the most famous international and local brands.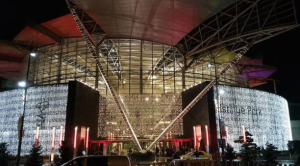 Torium Mall is located in the European section of Istanbul and has a snow park. Snowpark is the first snow park in Turkey. It contains a 55-meter ice corridor, in addition to Starpark, bowling alleys, a cinema and many other entertainment centers. The number of visitors to Torium Mall reaches To more than one million visitors per month, despite its distance from the center of Istanbul and the tourist areas
Snowpark is part of the Torium Shopping Center. The mall offers you the fun of snow sports in the center of Istanbul, such as skiing using skates and snowboards, and you can also get instructions and lessons from professional professors specialized in these sports.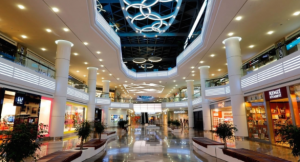 This mall is located in Istanbul in the European section of the "Haramidere" district, near the İETT Ambarlı Kavşağı Durağı station.
Istanbul Valley Mall Vadistanbul Shopping Mall
Istanbul Malls
Istanbul Valley Mall
It is located within the Istanbul Valley area and is one of the largest commercial centers in Turkey, and one of the best Istanbul malls, as it extends over an area of ​​10