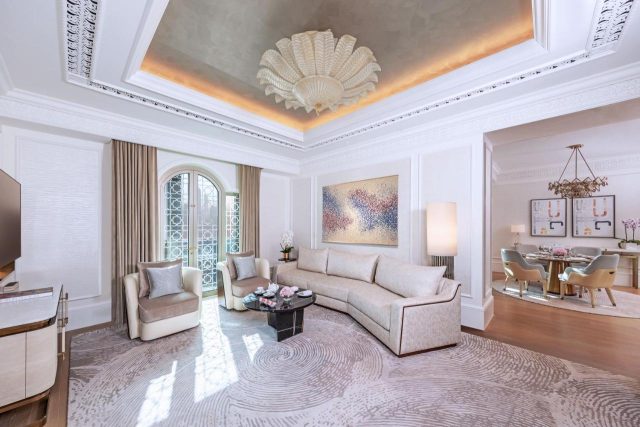 The library is distinguished by a distinctive design for displaying rare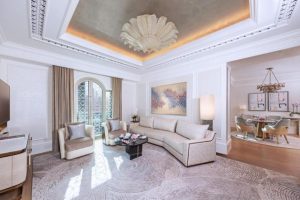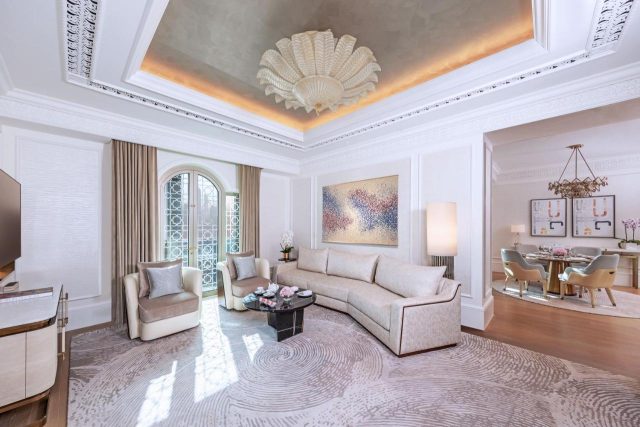 books, and it includes spaces for reading, the Internet, and cameras. You can also sit in it completely quietly to complete your work on your personal computer. Also, the library welcomes all age groups, young and old.
eat the food
Dine in one of the most prominent historical landmarks of Abu Dhabi in an atmosphere full of luxury. At the exit of the palace and at the exit of the visitor center, there is a distinctive restaurant called (Loqma). It serves a variety of snacks, refreshments and delicious desserts. Eat them in the dining hall, which is characterized by a large area and coordinated decorations in light colors.
Buy a souvenir
Homeland Palace
Do not leave Qasr Al Watan before taking a piece of it in the form of a souvenir, reminding you of the place and the history that you will learn about in the corridors of the place, where a variety of exclusive high-quality souvenirs are sold in the gift shop and are inspired by the stunning palace designs and the rich heritage of the United Arab Emirates.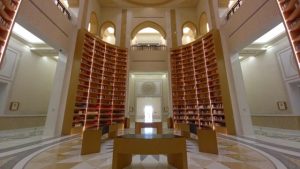 It is also a great opportunity for visitors to learn about a number of diplomatic gifts received by the UAE.
Ticket prices for Qasr Al Watan Abu Dhabi
Ticket prices for the National Palace are as follows:
The price for adults is 65 AED.
The price for children is 30 AED.
This ticket allows you to attend the light show if it is available on the day of your visit.
Qasr Al Watan Abu Dhabi website
The palace is located within the presidential palace complex on Al Riyada Street in the Ras Al Akhdar region in the Emirate of Abu Dhabi. To see the location on the map, click here.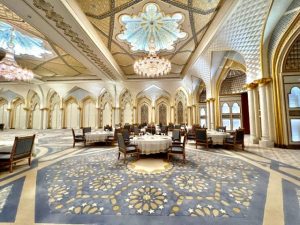 Qasr Al Watan Abu Dhabi working hours
The palace is open daily from 10 am to 6 pm.
Hotels near Qasr Al Watan Abu Dhabi
Emirates Palace Hotel, Mandarin Oriental
A luxurious 5-star resort in Abu Dhabi, with attractive beach views, luxurious décor as if it were a royal palace, and the resort includes luxurious facilities, including two swimming pools, a spa and wellness center, read more.
Khalidiya Palace Rayhaan by Rotana
A distinctive 5-star hotel, distinguished by its location on the blue waters of the Arabian Gulf Sea and near the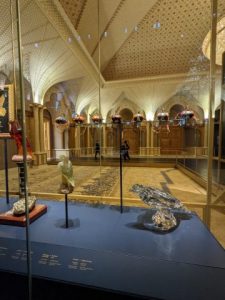 National Palace in Abu Dhabi. It includes various facilities, including a private beach area, a swimming pool, and offers an airport shuttle service