A common among them is the elegance and elegance of the decor,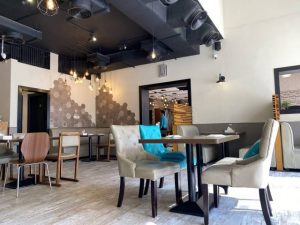 as is the case in the distinguished Rendezvous restaurant, which is one of the restaurants specialized in providing a variety of meals for breakfast.
In addition, it enjoys a good reputation among restaurants, as it is one of the ancient places in Bahrain and is frequented by many visitors, some of whom go to the restaurant on an ongoing basis, and it also gets excellent reviews and deserves a five-star rating for the services it provides.
Working hours: The restaurant operates daily from 1 pm to 10 pm.
Contact number: 0097317587708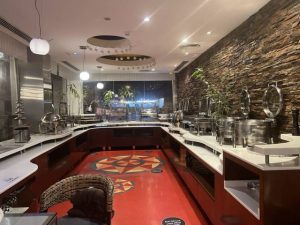 Oasis Restaurant
It seems that breakfast restaurants have the largest share among buffet restaurants in Bahrain, and it is one of the most important places that combine many features. You can put Al Waha Restaurant among the best choices, as it is distinguished by its location and affiliated with the wonderful Gulf Hotel.
It is also characterized by calmness and has a menu rich in various items that you will find among them what you desire, in addition to that it provides a service for holding parties such as birthdays, as the restaurant has a high level of service that satisfies all visitors who frequent the place.
Working hours: The restaurant operates daily from 7 am to 11 pm.
Contact number: 0097317746425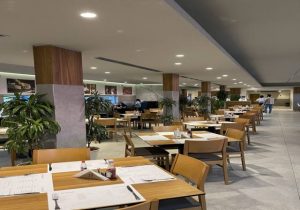 La Mosaique Restaurant
Mosaic Restaurant
Choosing between buffet restaurants in Bahrain will be a bit confusing, because the group of restaurants are all wonderful and distinct, so we must not miss talking about La Mosaique restaurant, which has a wide variety of items available in its buffet.
The restaurant also devotes some days between weekdays to serving seafood and fish with a taste that the place is famous for, in addition to that the prices of the dishes are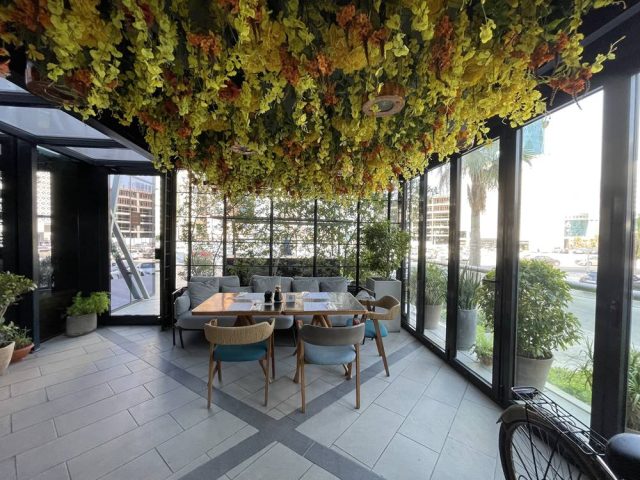 suitable for all visitors coming to the restaurant to eat the most delicious food and also provides some multiple drinks.
Working hours: The restaurant operates daily from 6 am to 11 pm.
Contact number: 0097317531122