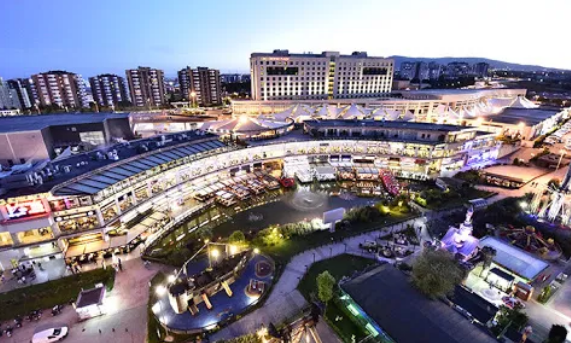 Best Outlet Shopping Centers in Istanbul, Europe and Asia
Outlet Istanbul Mall Via Port Venice Istanbul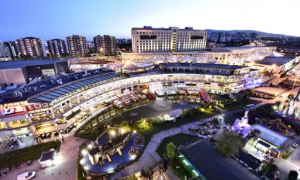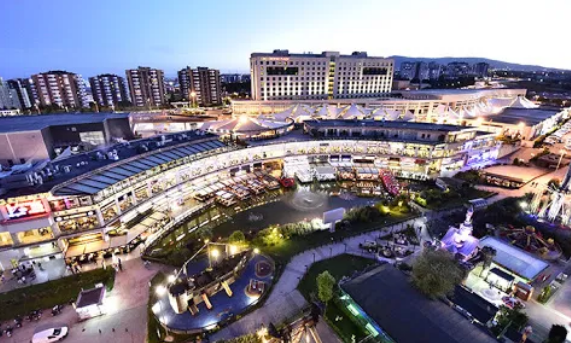 Best Outlet Shopping in Istanbul on the European and Asian Side
Turkey is one of the most important destinations for tourists from all over the world due to the beauty of its nature, its charm and its monuments, which still preserve its history to this day. Perhaps the city of Istanbul is the most important tourism city in Turkey. Istanbul's markets and its modern shopping centers are among the list of the most attractive to travelers, as they vary and multiply in terms of their features, designs and content.
Outlet Istanbul centers offer huge discounts from every moment to the next, and combine many benefits that make visitors prefer them over other markets and commercial centers for many different reasons, the most important of which is to obtain high quality and high-end design at the lowest possible price and put it within their tourism program in Istanbul.
Istanbul is famous for the presence of many Outlet shopping centers that contain a variety of international brands at reasonable prices. Here are the most important "Outlet" shopping centers in Istanbul. In order not to miss out on profitable purchasing opportunities and deals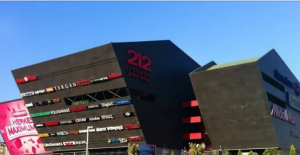 Outlet Istanbul
212 Outlet Mall in Istanbul
Mall 212 is located in Mahmud Bey Bagcilar area. The mall includes more than 175 different shops, and has a covered playroom for children, 3D cinemas, a skating and bowling hall, and a group of restaurants and cafes.
Olivium Outlet Center Istanbul Olivium Outlet Center
Istanbul Malls
Olivium Outlet Mall in Istanbul
If you are looking for malls in Bakirkoy, the Olivium Mall is located within the lively Zeytinburnu district, and contains more than 140 shops of various Turkish and international brands at discounted prices and continuous discounts throughout the year, as well as a group of restaurants, cafes, cinemas and dedicated climbing walls For climbing enthusiasts.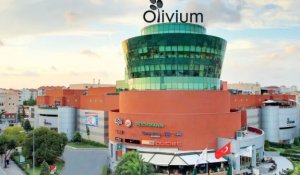 Viaport Asia Outlet Shopping Mall, Istanbul Viaport Asia Outlet Shopping
Istanbul Malls
Via Port Venice Mall, Istanbul
Via Port Venice Mall Istanbul is similar to the Italian city of Venice with its water channels, streets and square. It is considered one of the most beautiful malls in Istanbul, as it attracts many tourists, as it is a place for hiking and relaxation as well as a shopping center at the same time and contains the most famous international brands
Via Port Venice Istanbul is an integrated project that contains more than 2,000 apartments, many offices, a 4-star hotel, in addition to Venice Mall of Istanbul, which is one of the most important shopping centers and Outlet, which includes more than 200 shops for the most famous international brands of clothing, shoes, restaurants, and others.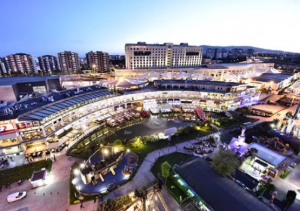 Star City Outlet Istanbul StarCity Outlet
Outlet Istanbul
Star City Outlet Istanbul
Star City Outlet Istanbul is one of the cheapest malls in Istanbul and one of the most popular malls in Istanbul among tourists, or local residents alike, and the mall is a huge gathering of a large number of international brands and imitating them at the cheapest prices, which fully explains why it is one of the tourist places in Turkey is important.
Although the mall is far from Istanbul's lively and touristic areas, such as Sultanahmet and the famous Taksim Square and others, it can be easily reached from all parts of Istanbul by using the bus, tram, and other Istanbul's many transportation, and during the next lines we will learn about a range of activities You can do it in the mall.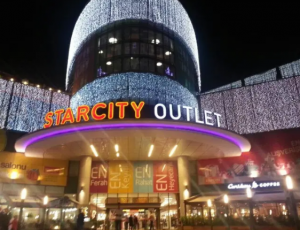 Optimum Outlet
Outlet Istanbul
Optimum Outlet Center
From Outlet Istanbul, ideal for hosting families, as it includes a huge number of clothing stores and recreational activities spread over 3 floors with two underground floors.
Optimum Outlet Istanbul includes branches of several local and international high-end fashion and sports equipment brands such as Adidas, US Polo, Zara, H&M and others, in addition to 11 cinemas, an ice skating center and a wonderful local and international food court.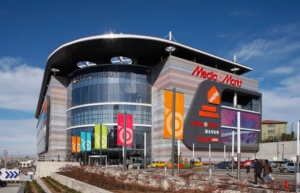 Airport Outlet Center
Outlet Istanbul
Istanbul Airport Outlet Center
One of the distinctive Istanbul Outlet malls that offer year-round discounts on a variety of high-end clothing brands, local and international, suitable for different family members, in addition to providing shops selling bags, shoes, accessories, jewelry and cosmetics at reasonable prices.
The Airport Mall also includes a children's entertainment area in its basement with a courtyard of high-end restaurants and cafes, and is close to Ataturk International Airport.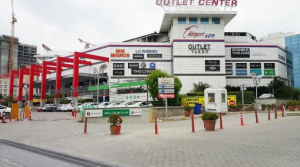 Kale Outlet Center
Outlet Istanbul
Cali Outlet Center
The largest and most diverse Outlet Istanbul shopping center specializing in the field, where the Kale integrated shopping center includes a special section that includes 100 stores selling high-end and varied collections of clothes, shoes, bags, jewelry and jewelry from the best Turkish and international brands, in addition to the food court, which includes a large and varied number of Fast food restaurants and delicious local and international meals.
To complete your special shopping tour in Cali Mall, you can pass by the Carrefour branch of foodstuffs and stores selling electrical and electronic appliances.
Deposit Outlet Istanbul Deposit Outlet
Outlet Istanbul
deep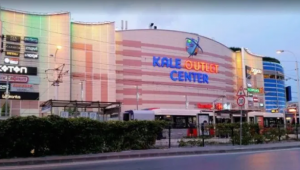 Outlet oil
It is a small two-storey mall mainly specialized in the Outlet field in Istanbul, which includes branches of the finest brands of clothing, sports equipment, shoes and international children's clothing, with a supermarket and an upscale cafe.
Deposit Outlet Istanbul Mall is also distinguished by continuous offers and discounts on its products throughout the year, with a large and famous restaurant for kofta and Turkish sausage on its eastern end.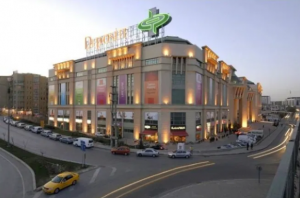 ArmoniPark Outlet Center
Outlet Istanbul
Armoni Park Outlet Mall
Armoni Park Outlet Istanbul Mall was opened on the first of April 2008. It covers an area of ​​71 thousand square meters, and houses about 110 international and local brands. Visitors to Istanbul recommend it to everyone who has visited Istanbul, as it is one of the best Istanbul Outlet Malls. armoni park istanbul offers a selection of brands at very affordable prices.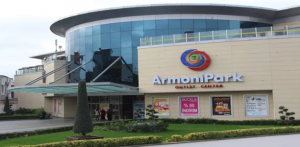 The mall is located in a special place near Ataturk Airport. The mall includes many shops of many Turkish and international brands, in addition to restaurants, cafes, cinemas, and entertainment places for children.