Tourism in Medina is one of the best tourism cities in Saudi Arabia,

as it is a city that has a great religious, cultural and recreational status, among tourists from all over the world. When traveling and tourism in Madinah, you can experience a group of the best cafes in Madinah, in addition to huge malls, high-end entertainment parks, luxury hotels and many more. Here, in this article, is your guide to the most important cafes in Madinah, which we advise you to try during your leisure holiday in the city.
The best cafes in Medina
Here are some suggestions for the top 10 cafes in Madinah, which I highly recommend: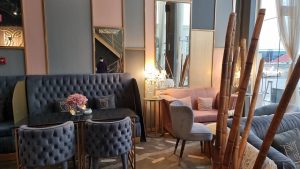 Diwaniyah Majlis Al Madinah Al Munawwarah Cafe
Diwaniyah Al Majlis Café is one of the most luxurious cafés in Madinah. With old cars that make you feel the atmosphere of the good time, it is a cafe suitable for families and individuals.
The café provides customers with all kinds of hot and cold drinks, with a range of delicious oriental sweets such as basbousa and western sweets such as tiramisu and cheesecake. This is in addition to a group of beautiful dates, to sip your favorite drink in comfortable sessions and a special place. The cafe is characterized by its reasonable prices and suitable for everyone. The café is open daily from 5 am to 1 am.
Signed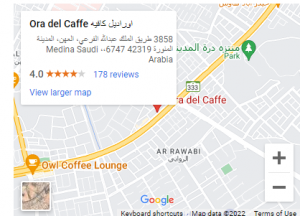 Oradell Café
Oradell Café Medina
Oradell Café is one of the best high-end Medina cafés, which allows you to enjoy a quiet session alone or with the family. The café is distinguished by its wonderful decorations, and its quiet ambiance is ideal for reading a book, continuing to work or even relaxing.
Ordel Café offers its visitors to enjoy a variety of cold, refreshing and hot drinks, and offers a range of delicious desserts. The café employees have a high degree of ethics and sophistication in dealing. The café is also characterized by a quiet and comfortable atmosphere, and is characterized by its average prices, and it opens daily from 9:30 in the morning until 2 in the morning.
Signed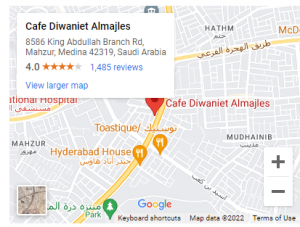 Owl Coffee Lounge
The first cafe in Medina
First Cafe is one of the most beautiful and best cafes in Madinah in terms of decoration, design and seating. It has elegant decorations filled with exquisite brightly colored flowers, which add a special touch to the place and make it more comfortable. You can sip your drink in a cheerful and calm atmosphere with excellent service.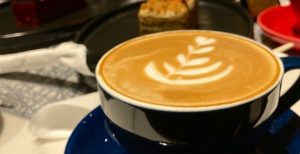 Café offers the first selection of the most delicious drinks, for you to choose from what you like. With the possibility of eating a piece of dessert that was prepared to perfection and of high quality. The prices of the cafe are a little high, it is suitable for families and individuals, and it is open daily from 7 in the morning until 2 in the morning.