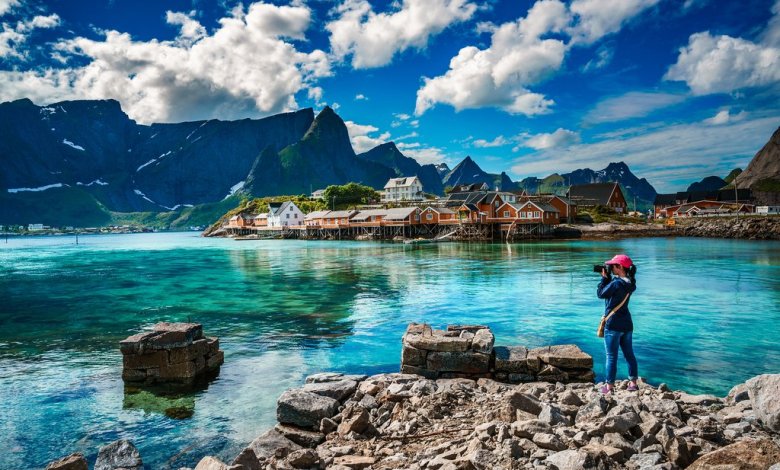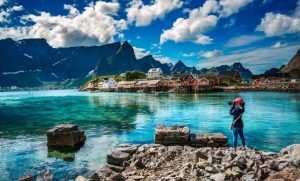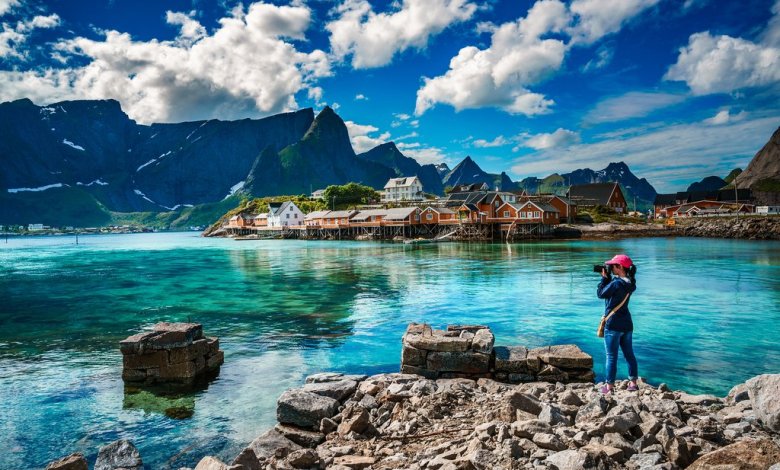 Information about tourism in Norway
Tourism guide in Norway. We review a detailed report on the most important destinations and attractions in Norway, the Scandinavian country with mountains, glaciers and deep coastal fjords. The land has the most stunning landscapes in the world. Norway is also popular for fishing, hiking and skiing.
Norway is located on the continent of Europe, and its land extends over an area of ​​304,282 square kilometers, in addition to its water area of ​​about 19,520 square kilometers, and it is ranked 68 among the largest countries in the world in terms of area, with a total area of ​​about 323,802 square kilometers, and Norway is limited to The northern side is the Barents Sea, the Skagerrak strait to the south, and on the west the Norwegian Sea and the North Sea, and it is linked by land borders on the eastern side with Finland, Russia, and Sweden.
Tourist places in Norway
The traveler can witness some of the most stunning landscapes in the world during their trip to Norway. Where the western coast of the south of the country and the coasts of the north of the country include some charming and unique scenes internationally. Norwegian fjords (Norway's fjords) have been ranked by the National Geographic Society as the source of the highest tourist attractions in the world.
Oslo
The capital of Norway, located on the southern coast of the country at the head of the Oslofjord. It is famous for green spaces and museums. Many of them are on the Bygdøy Peninsula, including the Norwegian Maritime Maritime Museum and the Viking Ship Museum, with Viking ships from the 9th century. There is also Holmenkollbakken which is a jumping and sledding hill with panoramic views of the fjord. It also contains a ski museum.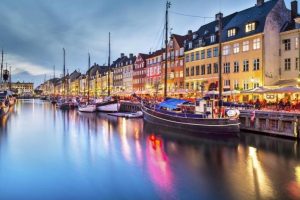 Bergen
It is a city located on the southwest coast of Norway. Surrounded by mountains and fjords. Bryggen features colorful wooden houses on the old dockside and was once the center of the Hanseatic trading empire.
Around Lillegegårdsvannet Park and Lake, KODE's art museums occupy many buildings and include works by Norwegian painters such as Edvard Munch and Johan Christian Dahl. Bergen City Museum houses several heritage sites, including Old Bergen, a reconstructed town with historic wooden houses. In the harbor area, the vibrant fish market also offers fruits, flowers and handicrafts. Fantoft Stavkirke Church is a reconstructed 12th-century wooden church with distinctive sculptures and dragon heads.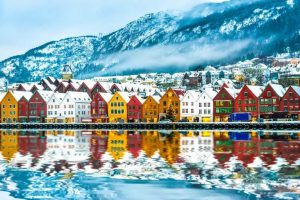 Tromso
A city in northern Norway, it is a major cultural hub over the Arctic Circle. It is famous as a viewing point for the colorful northern lights that illuminate the night sky at some point. The historic city center, on the island of Tromso, is distinguished by its centuries-old wooden houses. The skyline is dominated by the 1965 Arctic Cathedral, with its distinctive roof and soaring stained-glass windows.