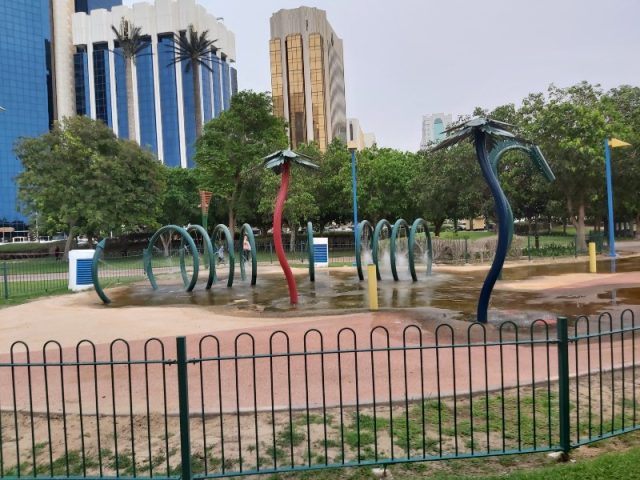 The Abu Dhabi Family Park is distinguished as one of the most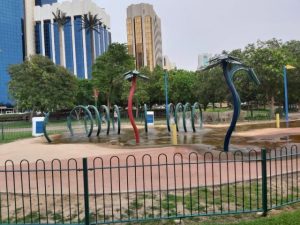 beautiful tourism parks in Abu Dhabi, as it enjoys a large green area suitable for spending a fun family picnic full of activities, and many facilities are available to serve visitors, including a walking and cycling track, and a large area for children's games.
It is preferred by many visitors for holding barbecues and attending events held throughout the year, in addition to its attractive strategic location on a charming waterfront and a large beach for marine activities and beach games.
Discover the Abu Dhabi family garden
Learn about recreational activities, various facilities, and working hours, as follows:
Article content [hide]
The most important activities in the Abu Dhabi family garden
Abu Dhabi Family Garden website
Working hours in the family garden Abu Dhabi
Hotels close to Abu Dhabi Family Park
The most important activities in the Abu Dhabi family garden
The following are a group of distinct activities that can be practiced when visiting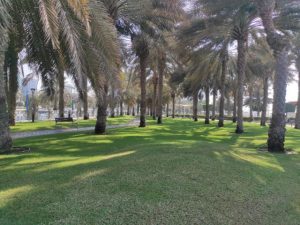 Walking in the green spaces
Abu Dhabi family garden
Start your tour by wandering in the green area adorned with carefully trimmed small trees, and the dense trees that shade visitors, and get acquainted with the available facilities, as well as the sea side and the distinctive beach.
Take advantage of this opportunity and take many professional souvenir photos, and do not forget to rest on the chairs scattered throughout the garden. There are also barbecue facilities to enjoy delicious food.
Walking the trails
Enjoy your daily sport in the paths designated for walking and breathing the fresh air, or jogging for long distances along the green spaces. You can also bring your bicycle and ride it inside the paths, and you can also take advantage of the walking track on the waterfront near the park.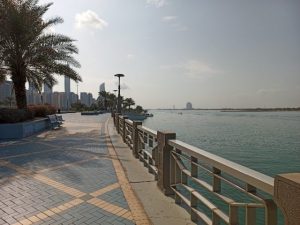 A bicycle street and a public walkway have been designated for walking.
Beach visit
family garden
Enjoy the beach view that characterizes the family garden, as it comes with cool breezes. You can play on the beach, or lie down and relax in the warm sun.
It is also possible to enter the sea to swim and play water games with family and friends.
Entertaining children
Abu Dhabi family garden
Bring your children with you to a fun picnic in the family garden for family members. There is a large area designated for children's motor games to empty their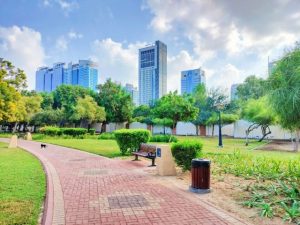 energy and stimulate their activity. These are safe games, and parents can also monitor their children by sitting in the green surrounding area, or garden chairs.