Hotel rooms without walls in Switzerland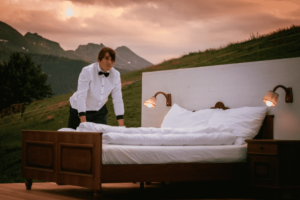 The year 2020 brings us more and more oddities, hotel rooms without walls in Switzerland, open space, great views of the stars and only one large comfortable bed, guests also have their own butler, a local expert.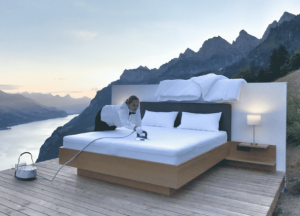 The company behind the new concept is called Zero Real Estate and now has seven "rooms" across Switzerland, and initially planned to install pictures of nature in the background to make the rooms appear in nature, before they took a step back and decided to implement the idea for real.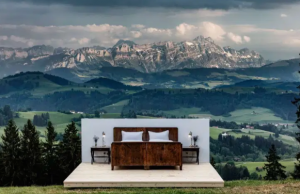 Rooms open in July and there is already a huge demand for reservations according to the owner, rates start at $300 per night, 2 rooms are fully booked for the rest of 2020, and there are 9,000 people on the waiting list.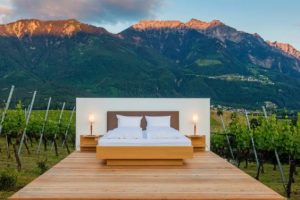 The main element is that there is also an inner room nearby, if the weather suddenly deteriorates, a very important point that the owners of the project did not overlook.