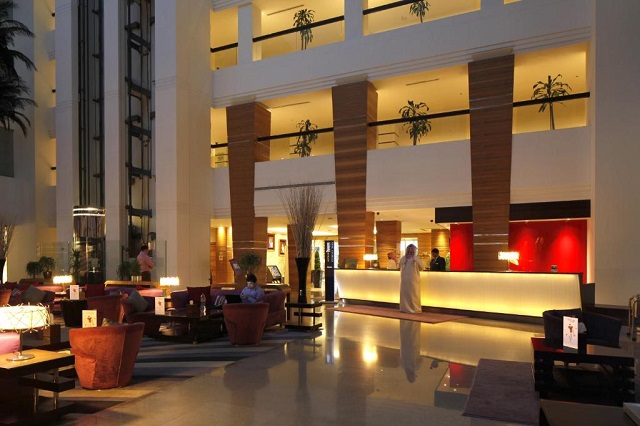 Dammam Cobra Theme Park includes a zoo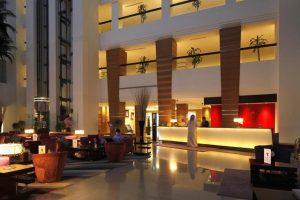 Free zoo entry
hump and dolphin show
Dammam Cobra Theme Park includes a zoo, which you can enter for free. Enjoy watching a group of many wonderful animals, and take photographs with your family. This allows the little ones to learn about the nature and characteristics of zoo animals, and enjoy feeding the animals.
Swimming and enjoying water games
Water Games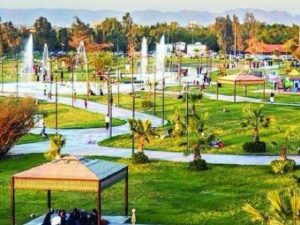 Among the activities of the Cobra entertainment city, it includes the largest water play area that enjoys safety and security standards. In order to enjoy swimming in the many pools suitable for adults and children, while enjoying various water games such as water slides and spirals of different shapes, sizes and heights, to spend a special time.
Enjoy the electric play area
Electric play area
The Cobra Entertainment City has an electric games area, which attracts youngsters and teenagers. Which varies between the giant ship, the roller swing, the twisted spiral, the famous Cobra train, crash cars and many more. This is in addition to attending the city's many events and parties, especially on holidays and official occasions.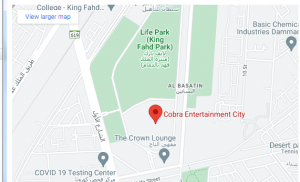 Where is Cobra Amusement Park located?
The Cobra Recreational City is located in the Basateen District in Dammam, Kingdom of Saudi Arabia. As shown on the map above.
Entry ticket prices to Cobra Entertainment City
Entry to the Cobra Theme Park is free for all individuals.
Ticket price for all city games is 15 Saudi riyals.
The price of the Cobra train ticket is 20 Saudi riyals.
Dammam Cobra Entertainment City working hours
The Cobra Entertainment City opens its doors to visitors and tourists daily, from four in the afternoon until eleven in the evening.
Except on Mondays from 4:00 pm to 12:00 midnight.
Hotels near Cobra Amusement Park
There are a variety of great hotels in Dammam, close to the Cobra entertainment city. Which is always keen on providing a safe, quiet and comfortable stay for its guests. Here are the best and most important 3 hotels near Dammam Cobra Entertainment City: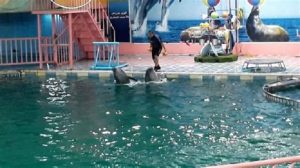 Wyndham Garden Hotel
This four-star hotel is a comfortable accommodation, strategically located near Dammam Corniche. It is approximately 10.2 km from Cobra Theme Park. The hotel offers many recreational services and service facilities for the comfort of the guests.