Tourism in Cappadocia
Cappadocia is a historical region in central Anatolia, located in the Nevsehir Province, east of the Anatolian Plateau, and is considered one of the most important tourist areas in Turkey.
The Persians, then the Hittites, then the Assyrians and the Greeks succeeded in the settlement of Cappadocia, Turkey, and in the Middle Ages the Armenians settled there during the Byzantine era and then many Turkish tribes invaded the region after that, and the Turkish nationalities became the majority of the population of Cappadocia since 1915 AD.
Cappadocia is famous for its thermal balloons, which is one of the most tourist activities in Cappadocia that attract tourists and are available in abundance in Goreme
The most important place of tourism in Cappadocia, Turkey
Cappadocia is an important destination of tourism in Turkey with a global reputation, as it includes many unique geological, historical and cultural scenes of their kind and these are the most important tourist places in Cappadocia
Goblins chimneys in Goreme
Goreme is one of the most famous tourist areas in Cappadocia, Turkey, which is a historical city located in the Cappadocia Valley in the Turkish province of Nevşehir in central Anatolia.
Goreme includes ancient houses carved with rocks and ancient churches, the most important of which are the Church of Taukle and the Church of the Apple in addition to the bathroom towers.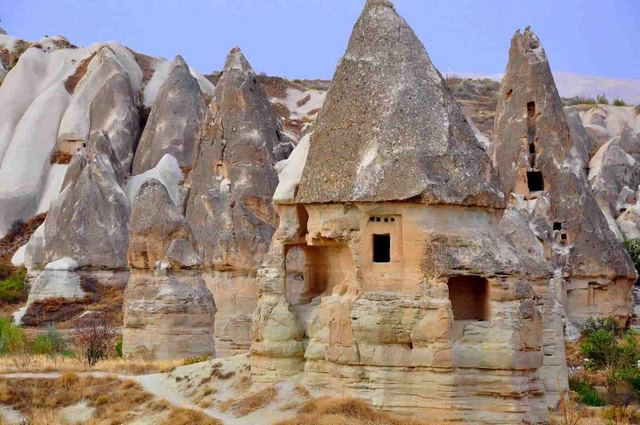 Zulfi Open Air Museum in Goreme
The Zulfi Valley, now known as the Zulfi Open Air Museum, is located 10 km from Goreme on the Avanos road. The valley is one of the most important features of Turkish Cappadocia and includes a group of archaeological buildings and churches.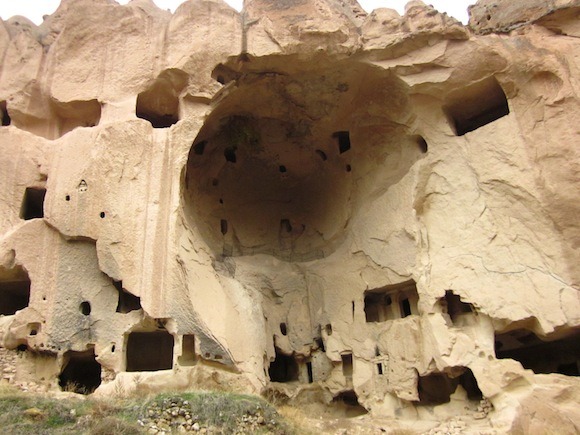 Derinkuyu is an underground city
Derinkuyu (Turkish: Derinkuyu) is a multi-storey, underground ancient city located in Cappadocia, Turkey, within the province of Nevsehir. The city is adequately equipped to accommodate people, men, women, children, and even cattle. The city has air vents to provide fresh air to the lowest floors of the city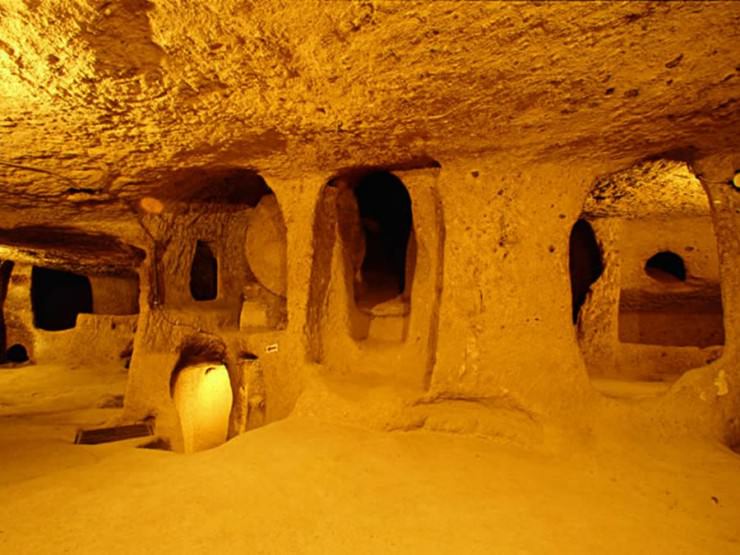 Aharara Valley
Ihlara Vadisi Valley (Turkish: Ihlara Vadisi) is located near Mount Hassan and Mount Melendiz, two of the three volcanoes of Cappadocia in the state of Aksaray. The depth of the valley is about 100 meters, and it was formed by the Milendez River thousands of years ago.
The valley is one of the most beautiful tourist places in Cappadocia, Turkey, which attracts tourists from all over the world