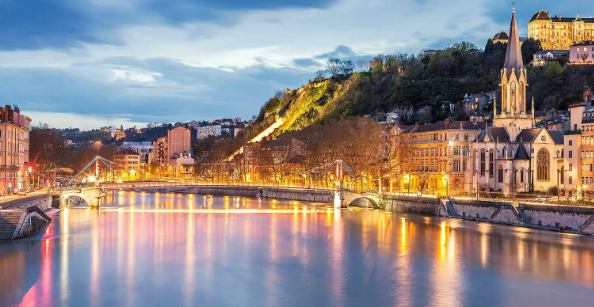 France's Lyon wins the World Traveler Award: These are its best tourist attractions
France's Lyon wins the World Traveler Award: These are its best tourist attractions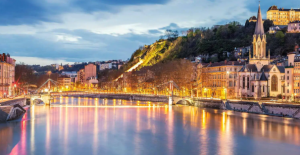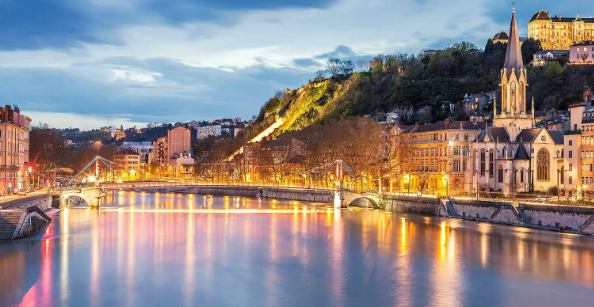 France's Lyon wins the World Traveler Award: This is its best tourist attractions French Lyon wins the World Traveler's award: these are its best tourist attractions
The French city of Lyon won the title of the World Traveler Award in the Continent of Europe at an awards ceremony held last weekend, and the city's mayor was awarded the award.
The founding of the city dates back to 43 BC, as it is rich in many historical tourist attractions, making it one of the world heritage cities according to the classification of UNESCO.
The city of Lyon is unique in a number of famous tourist attractions that we also recommend to every visitor:
Place Bellecour is the largest pedestrian plaza in all of Europe, so its sheer size makes it an ideal location for local festivals and live concerts.
The Basilica of Notre Dame is characterized by the Byzantine and Roman decorations that adorn it, its architecture, and its views of all parts of the city of Lyon, which has a tower in every corner in addition to the surrounding areas. It is more like a spacious garden.
Museum "Gallo-Romain Fourviere" The ancient Roman theater is the oldest in France and was built by order of Augustus from the seventeenth to the fifteenth year BC.
The Mur des Canuts, located on the Rue des Canuts in the Croix-Rousse district, is an expansive mural depicting the heritage of the neighborhood that was home to many of the city's silk weavers.
The Confluence Museum, designed in the form of a crystal cloud made of glass, concrete and steel, looks forward to the future and is located at the confluence of the Rhone and Saône rivers in Lyon.