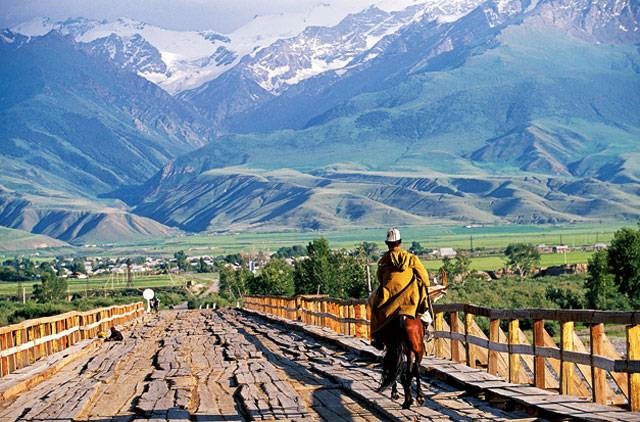 Tourism in Kyrgyzstan for an unforgettable holiday
Tourism in Kyrgyzstan for an unforgettable holiday
Tourism in Kyrgyzstan allows you to undertake a range of exciting adventures, as its tourism attractions vary between unique natural and cultural. Kyrgyzstan is famous for its high alpine meadows, snowy peaks, calm lakes dotted between the peaks, wide green spaces and crystal clear mountain rivers.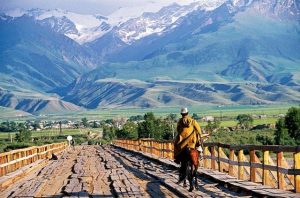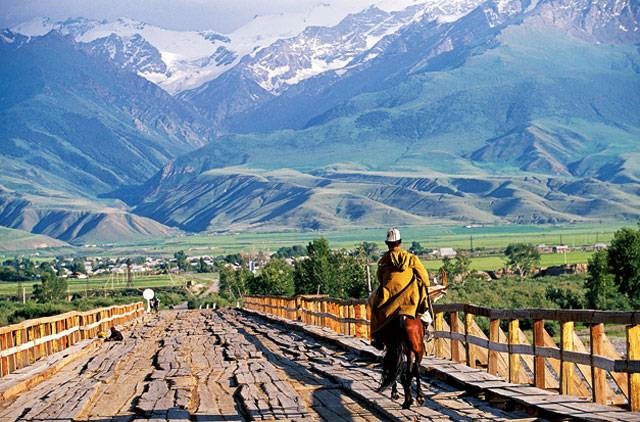 The Kyrgyz Republic also gives you an opportunity to have a perfect tourist vacation, as it is a tourist destination with a rich ancient history. And that's where museums, interactive displays, and Silk Road sites are. This is in addition to exploring modern and contemporary history. Here in this report is your comprehensive guide before visiting the Kyrgyz Republic, for a special tourist holiday…
Tourism in Kyrgyzstan
Discover tourism in Kyrgyzstan
Kyrgyzstan is one of the best tourist destinations, as it offers visitors to enjoy a wonderful range of mountain sports such as climbing, kayaking, snowboarding, hiking, hang gliding, mountain biking, horse riding and many other interesting tourist activities. The following is important information to know before traveling and tourism in Kyrgyzstan and the most important tips before traveling…
Where is Kyrgyzstan located?
The Republic of Kyrgyzstan is located in the heart of the Eurasian continent at the center between East and West. It is located in eastern Central Asia, bordered to the west by the Republic of Uzbekistan, and to the north by the Republic of Kazakhstan. It is also bordered on the east by the province of East Turkestan, dependent of the People's Republic of China, and on the south by the Republic of Tajikistan.
The best time to travel to Kyrgyzstan
The best time to escape and travel in Kyrgyzstan is often during the summer. And that's where you can practice all the different recreational and tourist activities, and explore the country's attractions during mild weather. It is worth noting that: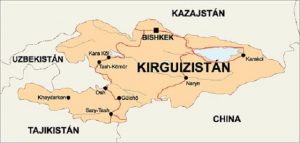 Summer (June to August):
It is the peak tourist season in Kyrgyzstan and the most popular and visited. It is characterized by a hot and dry climate, temperatures reach 32 degrees Celsius. Which allows you to explore the mountains, hike, sledge, ride horses, bikes, climb and camp, attend festivals and many other exciting adventures.
Autumn semester (September to October);
In that season the country is at its most beautiful, with orange leaves falling on the snowy ground, a magical sight. Although the season is cold and rainy, it is one of the best times to explore Kyrgyzstan in great weather.
Winter season (from November to February):
It is the coldest season, snowfall and precipitation. Despite this, it is one of the wonderful seasons of tourism in Kyrgyzstan, and unique adventures such as hunting eagles, snowboarding and many other enjoyable winter sports.
Spring (March to May):
It is one of the best seasons of tourism in Kyrgyzstan, where the climatic climate is moderate, which enables you to roam and hike on lakes, climb high mountains, ride sledges, kayaking and many more.
The language in Kyrgyzstan
Russian and Kyrgyz are the two official languages ​​of Kyrgyzstan. There are also many sub-languages, spoken by the population in Kyrgyzstan, including Uzbek, English, French and German.
Tourist visa in Kyrgyzstan
If you intend to travel to Kyrgyzstan, to have a perfect tourist vacation, you must obtain a visa to travel to Kyrgyzstan. It requires a set of rules, conditions and necessary documents, to obtain a tourist visa in Kyrgyzstan. Here are the most important ones: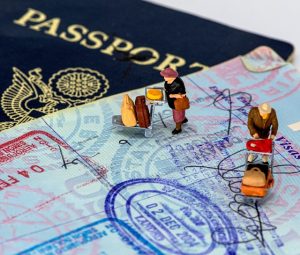 Apply for a tourist visa to Kyrgyzstan online.
Pay the visa fee electronically by credit card.
A valid passport with a validity of at least 6 months from the time of your trip in the country.
60 countries in the world are exempted from applying for a Kyrgyzstan visa, including Arab countries such as Saudi Arabia, Qatar, the UAE and Bahrain.
Specify the length of stay in Kyrgyzstan and the flight number for travel to Kyrgyzstan.
Obtaining medical insurance, including treatment for injuries from dangerous sports. There are many areas that do not allow entry to tourists without this insurance.
Register the passenger's name at the local police department, within five days of arriving in the country.
The ideal period of tourism in Kyrgyzstan
The ideal duration of tourism in Kyrgyzstan is from one week to ten days. To enjoy exploring the country, and practicing many fun recreational activities. It is considered one of the most beautiful mountainous countries on the planet. You can enjoy high snowy mountains, beautiful green pastures, and learn about the unique Bedouin culture. Here is a proposal for a one-week tourist program in Kyrgyzstan:
Day 1: Arrival in Bishkek, exploring the city and practicing the most important recreational activities in it.
Day 2: From Bishkek to Cholpon-Ata and Issyk Kul.
Day 3: From Issyk Kul to Karakol.
Fourth day: From Karakol to Altin Arashan.
Day 5: From Karakol to Tash
Lace.
Sixth day: From Tash Rabat to Bishkek.
Day Seven: Buying souvenirs and getting ready to leave the country.
How much does tourism cost in Kyrgyzstan?
Good budget planning during your trip in Kyrgyzstan is a must. To help you plan your budget, here are the average costs, services, and leisure activities in Kyrgyzstan:
The average cost of a one-day trip per person ranges between (15-48) US dollars.
The average cost of the trip per person for a week ranges between (106-700) US dollars.
The cost of daily meals ranges between (4.20-5.70) US dollars.
The average domestic transportation price in Kyrgyzstan per person per day is 0.47 USD.
The average cost of purchasing bottled water per person per day is $0.45.
The car rental price in Kyrgyzstan is 92 USD.
The average cost of entry tickets to tourist attractions in Kyrgyzstan ranges between (3.50_7.10) US dollars.