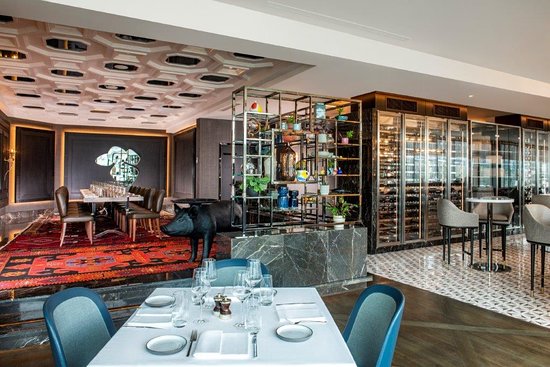 Best Tbilisi Restaurants Recommended to Visit 2020
Best Tbilisi Restaurants Recommended to Visit 2020




Gabriad's Café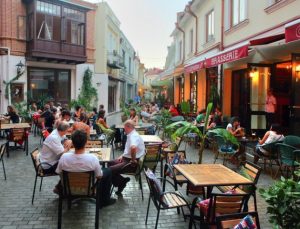 Located in the historical part of Tbilisi, in the Gabriads Building, this hotel should not be missed by visitors interested in discovering the cultural side of the capital while enjoying local dishes. Similar to the city's Gabriads Theatre.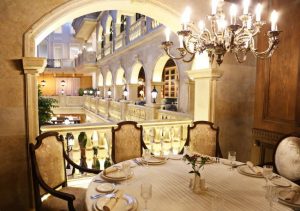 The café bears a distinct touch from Rizzo Gabriadze, one of Georgia's most important contemporary artists. Rizzo Gabriadze, a screenwriter, theater director, and illustrator designed every element of this fascinating spot, including posters, chairs, and tables.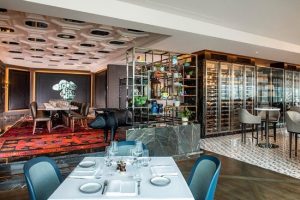 Beirut Pasha Restaurant
Beirut Pasha Restaurant is one of the best Arabic restaurants in Tbilisi. It is a Lebanese restaurant.
It offers the most delicious Lebanese mezze and food of all kinds with some sweets in addition to pastries.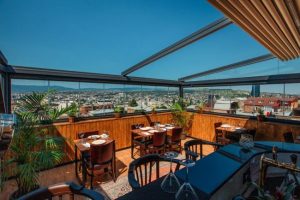 Sultan Sufrasi Restaurant
One of the restaurants in Tbilisi that offer the most delicious dishes of traditional Turkish food, which is characterized by the same authentic Turkish taste, and offers many delicious Turkish appetizers, and the dolma dish is one of the restaurant's best dishes.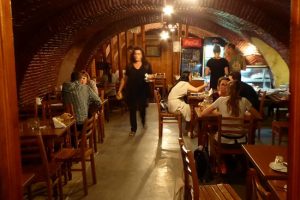 Working hours: Daily 08:00 AM – 10:30 PM
the phone:
00995514262262
Phaeton Restaurant
Phaeton is one of the most popular restaurants in Tbilisi and a great choice for expats or tourists who want to get a taste of Georgian cuisine in its original setting.
Located outside the city center, it invites curious travelers to break with the traditional by dining at low tables typical of the Georgian countryside.
The menu here looks great as does the ambiance, and we recommend the trout fillet with pomegranate sauce and the traditional grilled meat dishes.
Denise's Restaurant
Among the halal restaurants in Tbilisi that serve a variety of well-known Turkish food and appetizers, although there are many delicious dishes on the menus, the Turkish shawarma dish is one of the restaurant's best dishes.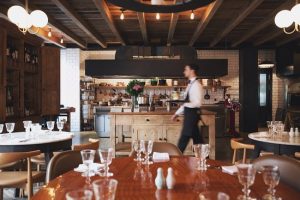 Working hours: Daily 08:00 AM – 11:30 PM
Funicular Restaurant
Funicular is a perfect restaurant not to be missed for visitors who prefer modern dishes especially with its privileged location on the Mtatsminda plateau.
The history of this place dates back to the early twentieth century when the funicular was built, and it is even a famous landmark that appeared in many Georgian films during the existence of the former Soviet Union.
The menu here is complemented by panoramic splendor with classic Georgian dishes prepared with the finest ingredients and specialties such as seafood soup or meat with tomatoes and carrots.
Maharaja Restaurant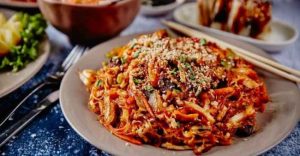 One of the well-known Indian restaurants in Tbilisi. The restaurant offers a large variety of dishes from the Indian restaurant, which are distinguished by their delicious taste. The Indian biryani dish is one of the best dishes in the restaurant that it is recommended to try.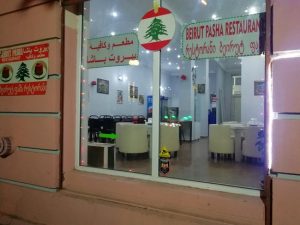 times of work:
Daily 11:30 AM – 11:30 PM
the phone:
00995579069555
Piano Italian Restaurant
Piano Italian is a good choice for pizza lovers, here you will enjoy homemade pasta with live piano music while visiting Tbilisi.
This award-winning restaurant is known for serving some of the best pizza in town along with fresh tomato soup with bread, mushroom soup, pasta with shrimp and zucchini or spinach-stuffed riboli.
Knowing that all the fresh ingredients that go into preparing the dishes, were bought from local farms or "from Italy to preserve the Italian taste as much as possible."
Racha Tavern Restaurant
OLYMPUS DIGITAL CAMERA
Racha Tavern has been located on the same street since the Soviet era, with impressive stone walls, distinctive wooden tables and chairs.
With a collection of old Soviet-style items and gadgets that give the restaurant an authentic feel, the restaurant also serves a wide variety of Georgian cuisine, such as khinkali, khachapuri, mtsvadi, kharcho..
Port Bor . Restaurant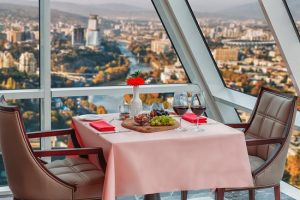 Pour Bor is a small restaurant in the center of Tbilisi, close to Freedom Square, which stands out for its eclectic style and authentic ambiance, a favorite of many expats and locals.
This restaurant is an ideal choice for enjoying live jazz concerts and for those who want to experience another side of life in Tbilisi.
The restaurant's menu is eclectic, with dishes ranging from beautiful local trout with pomegranate to tempting ice creams.
MAFSHALIA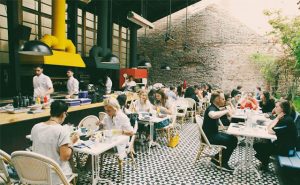 MAFSHALIA Restaurant is another very cheap place for those who like to taste authentic Georgian cuisine.
Including the main course, a dish of corn meal with light Georgian cheese, which is a great choice if you are looking for a light meal.
Besides Elarji, there are also other dishes known throughout the region.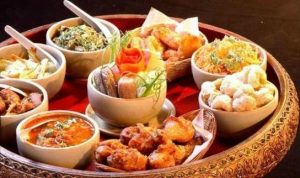 Linville Café
With its elegant and cool ambiance, Cafe Linville caters to the special tastes of tourists and locals, offering an unforgettable and alternative experience in Tbilisi.
The café's furniture, antique chandeliers, ornate wallpaper and tablecloths create an incomparable ambiance in all three small rooms of this romantic café.
This is in addition to the ambient jazz and Georgian-European menu, including delicious crepes, and in general Café Linville is the place where you can discover the vibrant local life of Tbilisi.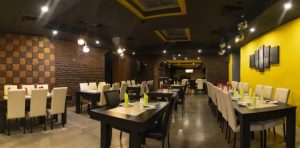 CHEMO KARGO
This restaurant is a very ideal choice for budget travelers, in addition to that, the menu here is very diverse and offers great Georgian and European recipes.
Even if you are traveling with a group of friends, here you can try an array of dishes perfect for groups.
Including a chicken platter with sausage, vegetables and chips, which start at 25 lari ($9.71) and go up to 58 ($22.52).
Amira Restaurant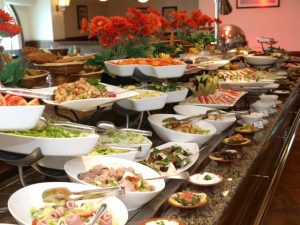 One of the most famous Arabic restaurants in Tbilisi, which offers a large and varied number of delicious dishes of Lebanese cuisine
The old meat dish, and despite the variety of dishes on the restaurant's menu, the steak dish is one of the best dishes in the place.
Restaurant Rating:
It was rated very well in terms of cleanliness and service.
Working hours: Daily 11:30 AM – 11:45 PM
the phone:
00995599179699