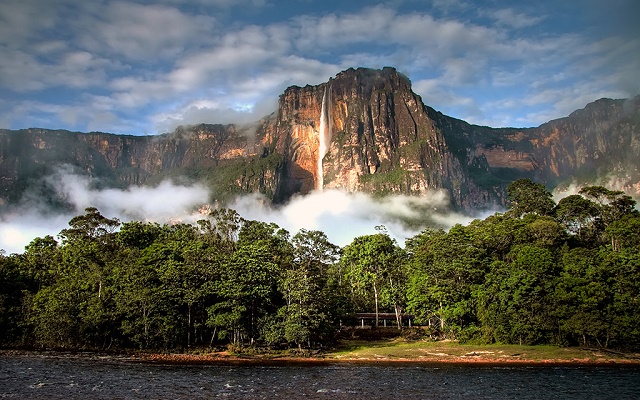 Tourism in Venezuela and the most important of its recommended
Tourism in Venezuela and the most important 5 of its recommended
tourist cities to visit
Tourism in Venezuela is very exciting, but it is an undiscovered destination. It is a tourist destination that enjoys a distinctive set of beautiful landscapes, in addition to many other tourist attractions, including diverse cultural sites and unique historical monuments.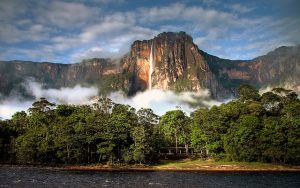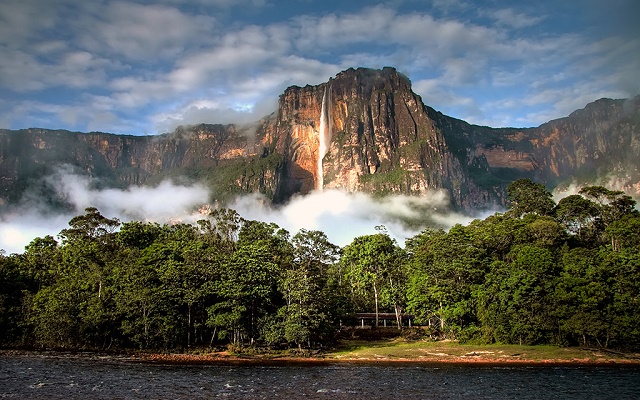 Venezuela allows visitors to enjoy many wonderful recreational activities, and interesting adventures amid the high mountains. As well as coastal cities, tourist islands, enchanting waterfalls, Caribbean beaches with fine sand, and inland dunes. In addition to the Orinoco Delta, which is teeming with wildlife, and many other tourist attractions.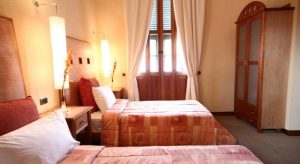 Discover tourism in Venezuela
Discover tourism in Venezuela
To spend an ideal tourism vacation in Venezuela, which is full of life, here is your comprehensive guide on tourism in Venezuela, the most important information about it and its important tourist cities recommended to visit, as well as the most important tips and information necessary before traveling…
The best hotels in Venezuela
Accommodation in Venezuela ranges from the finest luxury hotels in South America, to budget hotels with a little luxury… Read more about the best hotels in Venezuela.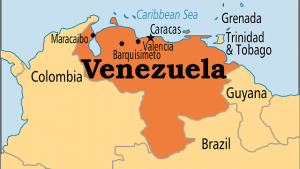 Where is Venezuela located?
Where is Venezuela located?
Venezuela is located in the north of the South American continent, bordered by Brazil to the south, the Caribbean Sea to the north, Colombia to the west, and Guyana to the east.
Best time to travel to Venezuela
The best time to travel to Venezuela is from (November to May), when the temperatures are ideal and suitable for recreational outings and various adventures in the country. However, Venezuela is also suitable for tourism all year round. It is worth noting:
Spring in Venezuela is from March to May.
Spring is the peak season for Venezuela tourism, where the weather is characterized by moderate and warm temperatures, ranging between (32.8 _ 31.8) degrees Celsius. It is the perfect time to practice many outdoor activities, explore cultural attractions, and attend many celebrations and festivals.
Summer in Venezuela is from June to August.
The summer season is an ideal time for tourism in Venezuela, as it has a very comfortable weather with very high and warm temperatures, with chances of a lot of rain. It is also characterized by lower prices and tourism costs compared to other seasons of the year. Therefore, we suggest you to visit Venezuela in the summer to enjoy exploring the country with a reasonable budget and more freedom.
Autumn in Venezuela (September to November)
Autumn is one of the low tourist seasons in Venezuela, when temperatures are cool, ranging from (32.7 – 31.6) degrees Celsius. Despite this, autumn in Venezuela has a perfect atmosphere for lovers of autumn colors and its wonderful atmosphere, it is one of the best times to visit Venezuela at lower costs.
Winter in Venezuela is from December to February.
The weather is perfect at this time of year in Venezuela, to be enjoyable for lovers of warm weather, with temperatures ranging between (32.4_31.2) degrees Celsius. It is the second most crowded time for tourists, as it allows tourists to have exciting winter adventures among the mountains, watching snowfall, skiing and much more.
The language in Venezuela
Spanish is the official language used in Venezuela. There are also many regional languages ​​in Venezuela, such as: Aleman Colonero, Caribbean languages, Mako language. The English language is also very popular among Venezuelans.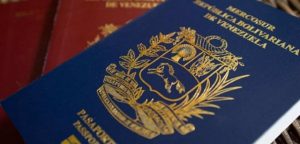 Tourist visa in Venezuela
Tourist visa in Venezuela
To obtain a visa to travel to Venezuela, you need to prepare and submit a set of papers and documents. Here are the most important conditions and documents needed to obtain a Venezuelan visa:
Apply for, fill out and sign the Venezuela Tourist Visa.
A passport valid for at least six months from applying for a visa.
Pay the Venezuelan visa fee of approximately $30.
Two recent passport-sized photos with white background, size 4×6.
A certificate signed by the employer stating the job title and monthly salary of the traveler.
Proof of accommodation and hotel reservations in Venezuela for the duration of the trip.
The traveler's bank statement for at least the last three months before commencing the trip in Venezuela.
Round-trip airfare to ensure departure from Venezuela and back home.
Translation of all papers issued in Spanish or English.
The ideal period for tourism in Venezuela
The ideal duration of tourism in Venezuela is about two weeks. It is considered sufficient time to explore the country and its prominent tourist attractions. The following is a tourist program that we suggest to you when planning travel and tourism in Venezuela:
Day 1: Arrival in Caracas
You can go to Los Roques and settle in Posada, and enjoy the most delicious humid drinks on the Caribbean coast.
Day 2: Visit a marine island
Head to a marine island and spend your whole day, enjoying swimming, snorkeling and fun beach games.
Day 3: Go to Kanima Park
Go to Kanima Park, take a boat cruise
Watch the amazing views. Then head to the Makonima Arte Indigina gift shop, filled with many amazing local arts and crafts, to buy the most beautiful souvenirs.
Day 4: Visit Angel Falls
Spend the perfect day at the foot of the waterfalls, swimming, snorkeling and meditating amidst the most amazing landscapes.
Day 5 and 6: Exploring Los Llanos Wildlife
Enjoy exploring the exotic wildlife of Venezuela filled with animals such as anacondas, caimans and capybaras, exotic birds as well as piranhas. It is one of the most wonderful experiences that you can do during the tourism holiday in Venezuela.
Day 7 to 10: Visit the state of Mérida and the Andes
Here, be sure to explore the amazing scenery, high mountains and many options of tours, adventures and distinctive kayaking trips.
Day Eleven to Twelve: Visit Margaret Island
On the eleventh and twelfth day, you can head to Margaret Island, where recreation and relaxation, and then have dinner in one of the fine restaurants located there.
Day thirteen and fourteen: Return to Caracas
In order to complete what you would like to visit in the city, or touring the wonderful commercial markets. Then eat the traditional delicacies of the capital, and finally prepare to leave and go back to your country.
How much does tourism cost in Venezuela?
Plan your budget well before traveling to Venezuela. Here are the average costs for tourism and leisure activities in Venezuela:
The average cost of a one-week trip in Venezuela per person is about 722 USD.
The average price of a luxury hotel per night for a single traveler in Venezuela ranges between (30 to 103) US dollars.
The cost of meals in restaurants per day per person is 16 USD.
The average daily commute in Venezuela by local transportation per person is $10.
The average daily expenditure on bottled water in Venezuela per capita is $1.30.
The price for recreational activities and entry tickets per person in Venezuela is approximately $30 USD.