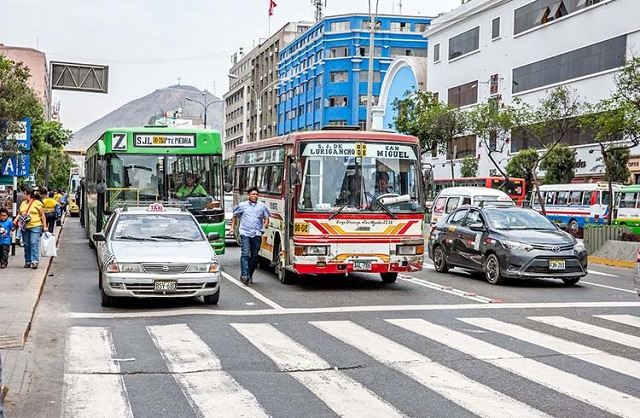 Transportation and transportation in Peru
Transportation and transportation in Peru
Public transportation in Peru varies from old to modern. Here are the most important types of transportation that you can use during your Peruvian vacation:
The bus
Buses are the main public means and the most common one in Peru, especially for long-distance travel. We advise you to stick to reliable companies that have modern buses and enjoy safety and security standards.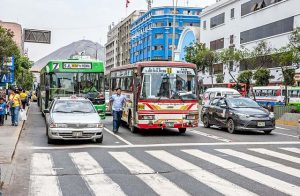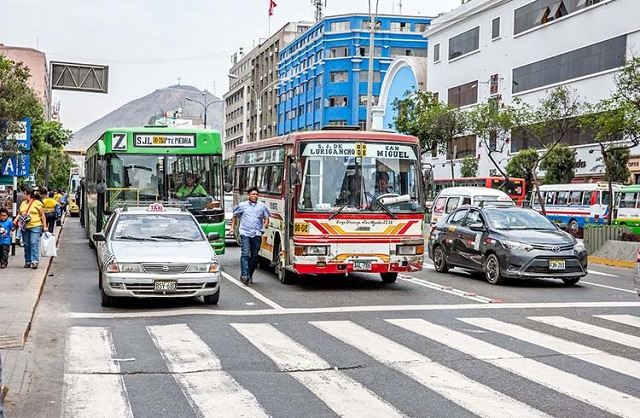 Taxis
Taxis are available everywhere in the major cities of Peru, check to select a modern and registered taxi, to avoid the danger of reckless drivers. Also, be sure to specify the fare in advance.
Taxi "Colectivos"
It is a yellow shared taxi, similar to regular taxis, but it follows a specific route with a set fee. It carries four passengers and is characterized by its low prices for short distances and very high prices for long distances.
minibus
Minibuses are a popular and cheap way to get around major Peruvian cities. You can use them during your tourism in Peru.
auto rickshaws
These are the wagons known as tremophiles. They are found on the roads in many regional towns, providing a quick and easy way to get from one place to another in Peru
the boat
Getting on a boat offers passengers plenty of adventure and scenic views, but it will require stamina and patience for the journey.
Railways
Train travel is rare in Peru, although there are many railways, connecting major cities in Peru. The Ferrocaril train journey in central Andino attracts train enthusiasts, as it is considered the most exciting journey in the country, as it is the highest standard train track in the world.
Air Aviation
Flying is the fastest, easiest and safest mode of transportation in Peru. Several day trips are available to many major cities in Peru. Ticket prices change frequently.
The official currency of Peru

The new Peruvian Sol (ML) is the official currency of Peru.
Communications and the Internet in Peru
Peru has an excellent infrastructure of 4G networks all over it. In addition to providing a new fiber-optic network in remote areas of Peru. There are many competitive telecom companies in Peru, the most important of which are:
Claro Perú Telecom
Intel Peru Communications
Telefonica del Peru SAA
Distance between the most popular cities in Peru
To move between the main cities in Peru to explore and tourism within, here are the distances between the most famous tourist cities in Peru:
Lima to Arequipa 765 km.
Chiclayo to Iquitos 803 km.
Cusco to Pucallpa 638 km.
Huanuco to Ayacucho 421 km.
Cuzco to Ayacucho 574 km.
Ayacucho to Tambopata 1008 km.
Lima to Cuzco 1103 km.
Rent a car in Peru
If you decide to rent a car in Peru, here are a set of rules, conditions and tips necessary, to be able to rent a car in Peru:
Check out a car rental from one of the most trusted companies like "Alamo, Europcar, Sixt, Hertz, Wataniya, Enterprise"
Be sure to read the contract carefully before signing.
Avoid picking up your rental car at the Lima airport, as the traffic and driving in Lima are complicated.
Rent an SUV, it is the best car to drive in Peru. Its price ranges between (50-70) US dollars per day.
Pay the costs of mandatory car insurance or bring your driver's license and passport with you at all times.
Avoid camping in the open, and spending the night anywhere, so as not to be a victim of robberies during tourism in Peru.
Most long-distance car rental companies charge a GPS system for around $5-10 per day. Make sure to get this service especially if you are crossing rural areas.
Inspect your car when you first receive it.
Be aware that you have a mandatory first aid kit and an appropriate spare tire.
All passengers under the age of 12 must be seated in the back seat.